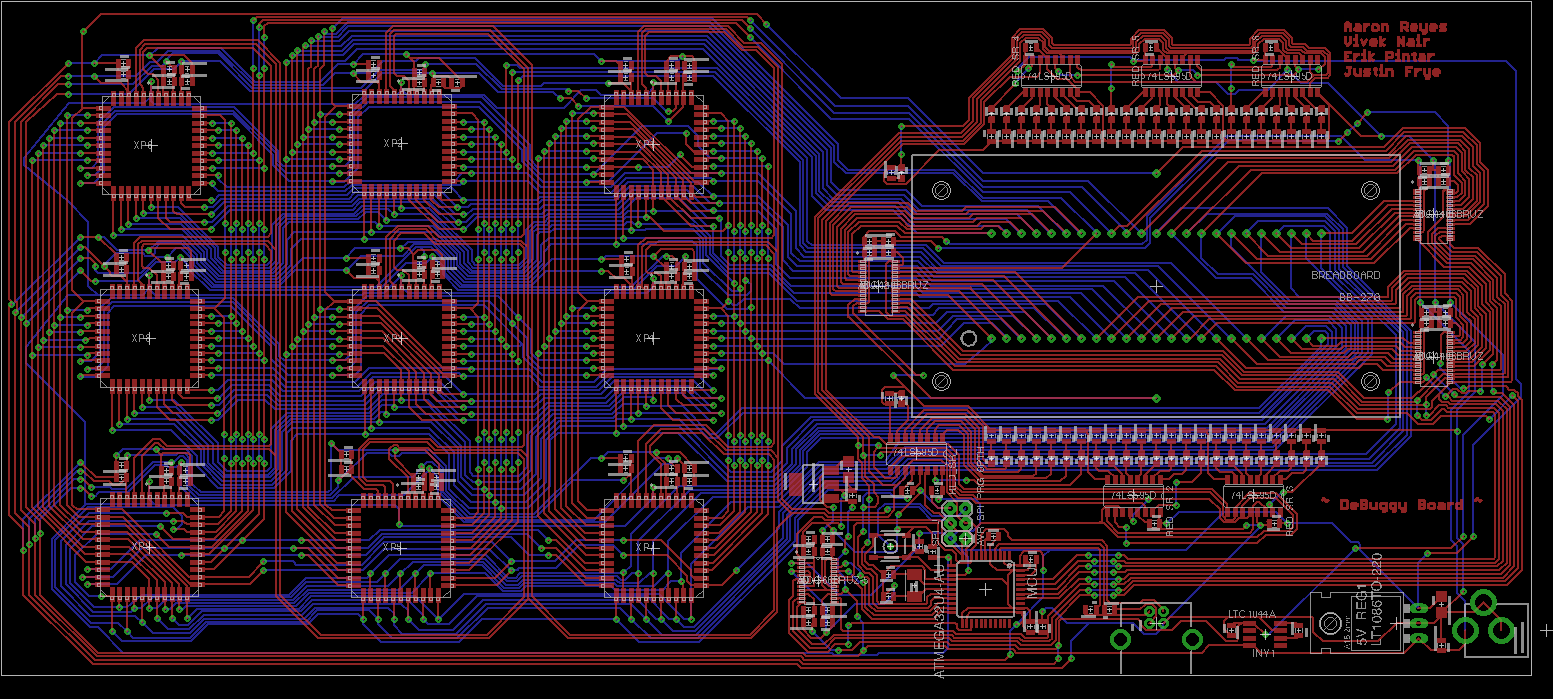 Introducing the SnapEDA EAGLE Plugin: Find Symbols and Footprints From Within EAGLE (Alpha Release)!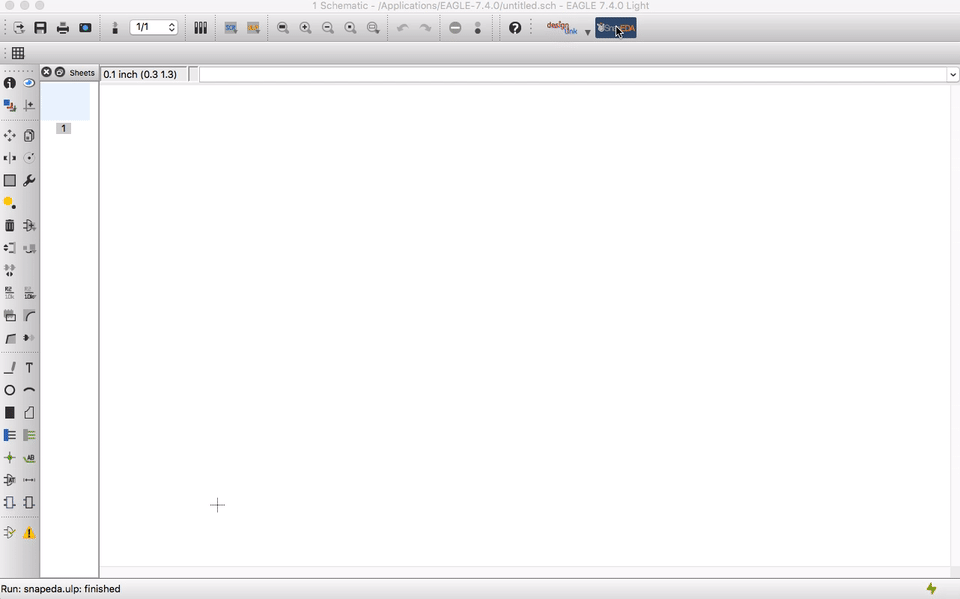 When we initially launched SnapEDA, the goal was to make it as easy as possible for engineers to find CAD models (PCB footprints, schematic symbols, 3D models) for their electronic design tool of choice, in a way that provided them with unprecedented transparency into standards and quality. Our vision was to give engineers the freedom to innovate and optimize their designs, with the infrastructure (CAD building blocks) firmly in place to support them in this process.
Since then, our focus continues to be on expanding the library, updating export support for EDA tools, and launching innovative CAD library features, such as the first on-demand parts request service, and our Diagnostic Checker which gives engineers a report card on the quality of CAD models based on a series of algorithmic checks.
Now we're launching a new experimental project for CadSoft EAGLE users: a plugin that allows engineers to search for CAD models on SnapEDA directly from within EAGLE. Rather than having to navigate to SnapEDA's website, now EAGLE users will be able to search SnapEDA's database directly from within the tool itself.
This plugin, or User Language Program (ULP), is an Alpha release, so our goal here is twofold: to 1) start collecting feedback from the community on which features they'd like to see next and 2) give developers a template to work off in case they want to build their own tools around SnapEDA's API (see below).
For this reason, the features in this initial release are intentionally simple: you can search for a part and verify that it is available in the supply chain before incorporating in your design, see whether a symbol, footprint, or datasheet is available on SnapEDA and view a preview of the symbol/footprint. And of course, you can click a link to download the Eagle library (.lbr) file from SnapEDA.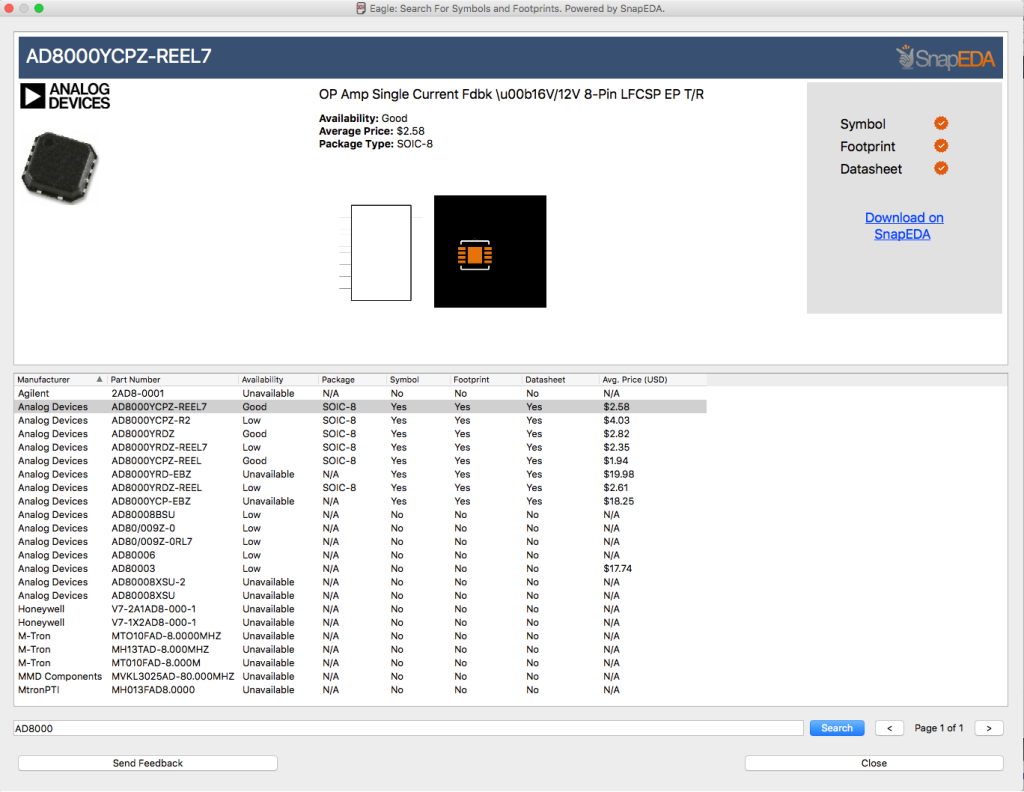 The instructions for installing the new SnapEDA Plugin for EAGLE (Alpha) are as follows:
** Download the plugin files here as a zip folder, or via GitHub.
Upon launching Eagle, you'll see the Control Panel. Open Scripts > Eagle.scr and add the following line to the MENU area in both the BRD and SCH sections (see example here):

'[bin/snapeda.png] SnapEDA : Run snapeda.ulp;'\

In the Eagle application directory, open the ulp folder and save the snapeda.ulp file there
In the ulp folder, also save the json.inc file
In the bin folder, save the snapeda.png icon
You should now be able to open a board or schematic file and see the SnapEDA icon in your toolbar, as shown below.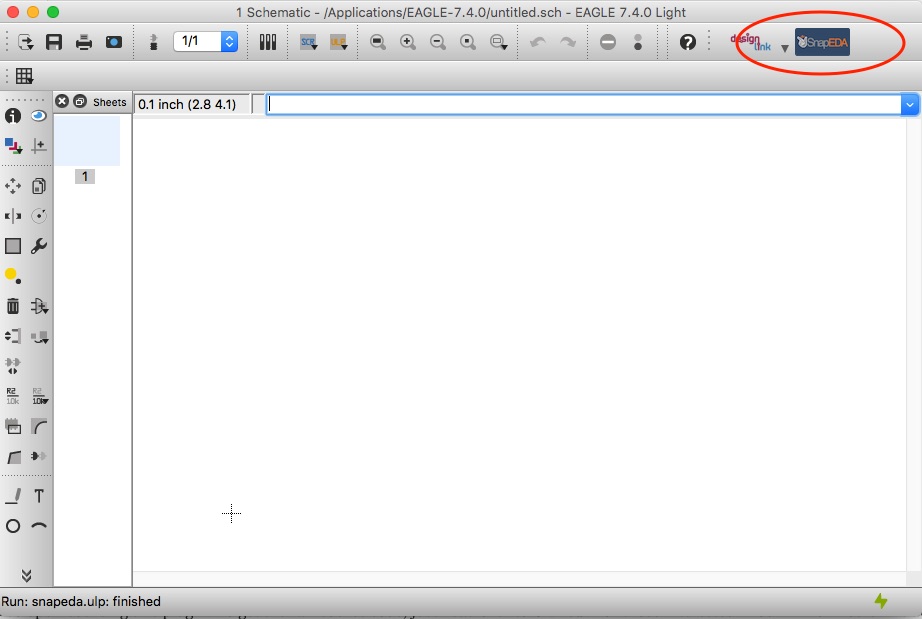 We are also open-sourcing this plugin. To get the raw source code, just head over to GitHub. For those interested in our API or would like access to documentation, please email us for more information.