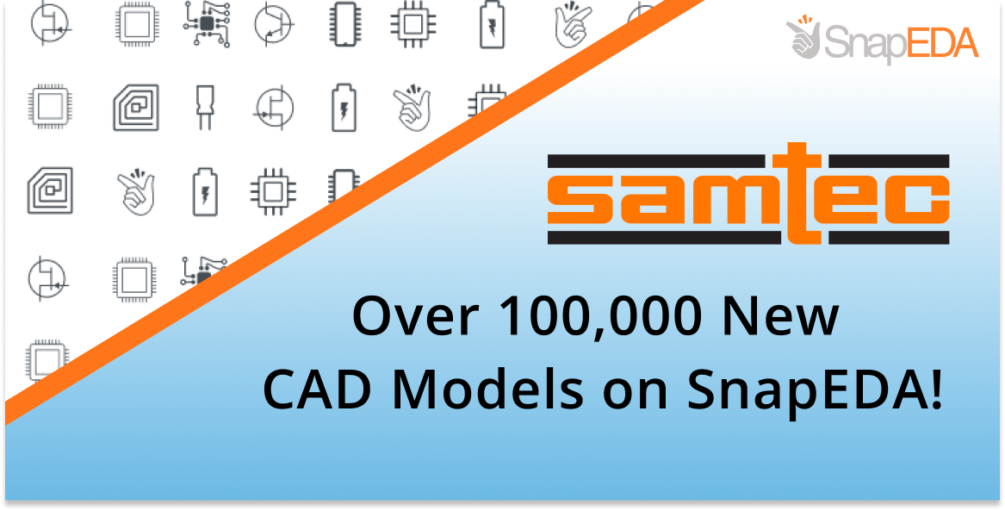 Over 100,000 new Samtec models now on SnapEDA!
We're excited to announce that you can now find new symbols and footprints for over 100,000 Samtec products on SnapEDA!
Founded in 1976, Samtec is a privately held, $713MM global manufacturer of a broad line of electronic interconnect solutions. They're among the most in-demand connector manufacturers on SnapEDA. 
With these new symbols & footprints, designers can now easily drag-and-drop thousands of headers, USB connectors, sockets, terminal strips, RF coaxial connectors and more into their designs, saving a lot of time.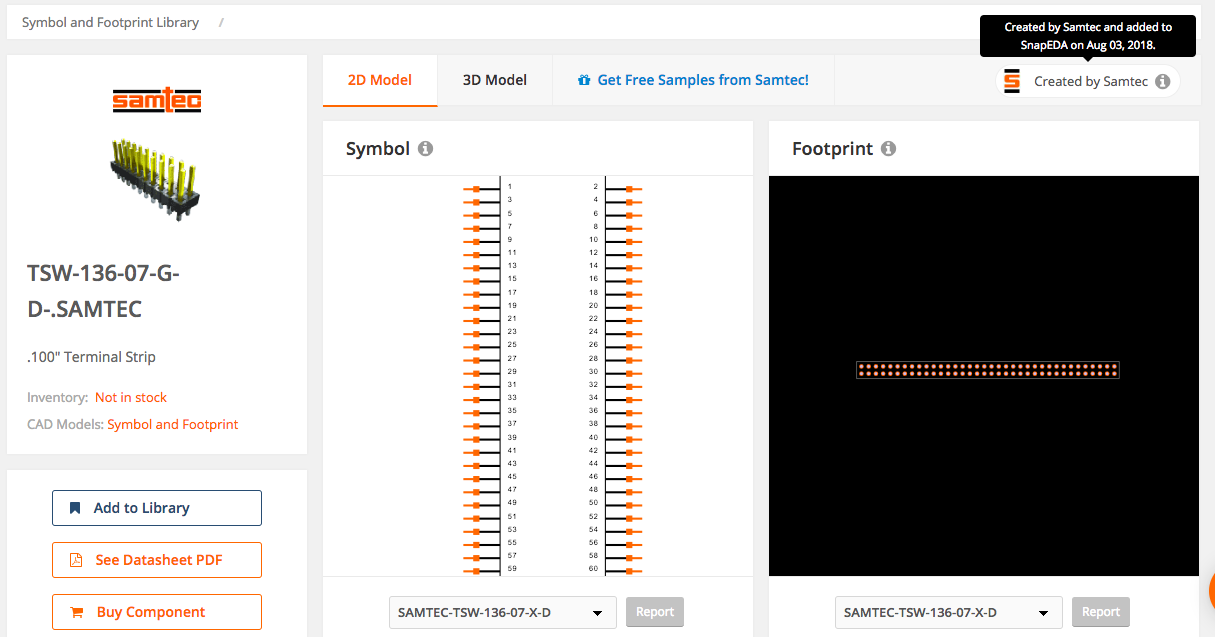 Samtec product page on SnapEDA 
As any engineer can tell you, connectors are one of the more frustrating categories of components to create CAD models for. Whether it's properly interpreting their datasheets, or figuring out how to define non-circular holes and cutouts regions, they can be daunting to create.
The new Samtec symbols & footprints can be downloaded instantly, for free, and have been created by the Samtec Signal Integrity team. Samtec has made the files available for OrCad, Allegro, Eagle and PADS, and using SnapEDA's translation technology, the files can also be downloaded for Altium, KiCad, PCB123, Proteus 8.8, and Pulsonix.
These detailed, high-quality models include accurate assembly, silkscreen and 3D features to support high-density applications. The footprints employ courtyards, built-in dimensioning, and applicable metadata.
Samtec's product line includes everything from IC to board/ultra micro, high speed board-to-board, high speed cables, future proof/active optics, flexible stacking, and micro/rugged components and cables.
You can browse the library of Samtec products on SnapEDA here.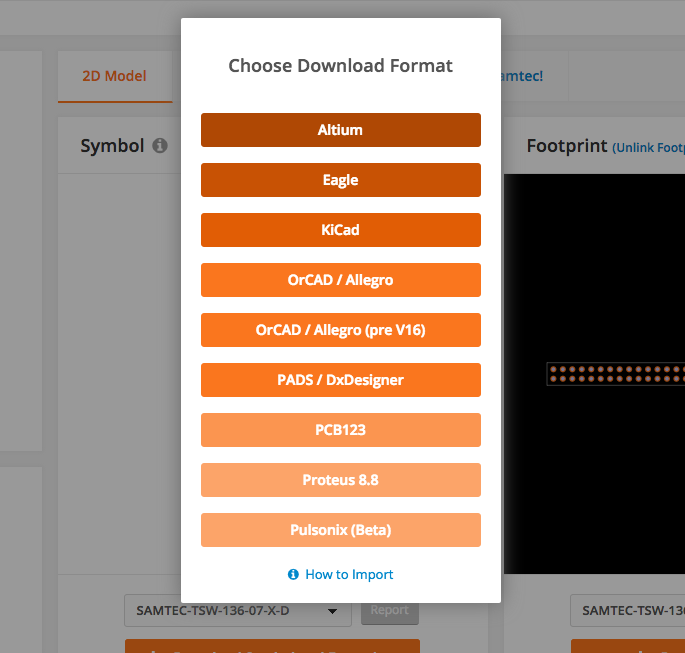 To download, select your PCB design format
How to Download the Samtec Symbols & Footprints
Downloading these models is simple: designers create a free account on the SnapEDA website, and then can download them for free.
1) Search for the part you are looking for, and click on the part in the results
2) You will see the symbol and footprint on that page
3) Click on Download Symbol and Footprint and in the pop-up click Download Now
Note: If you'd like the OrCad/Allegro format or PADS format created by Samtec, you can find it in the drop-down, as shown below.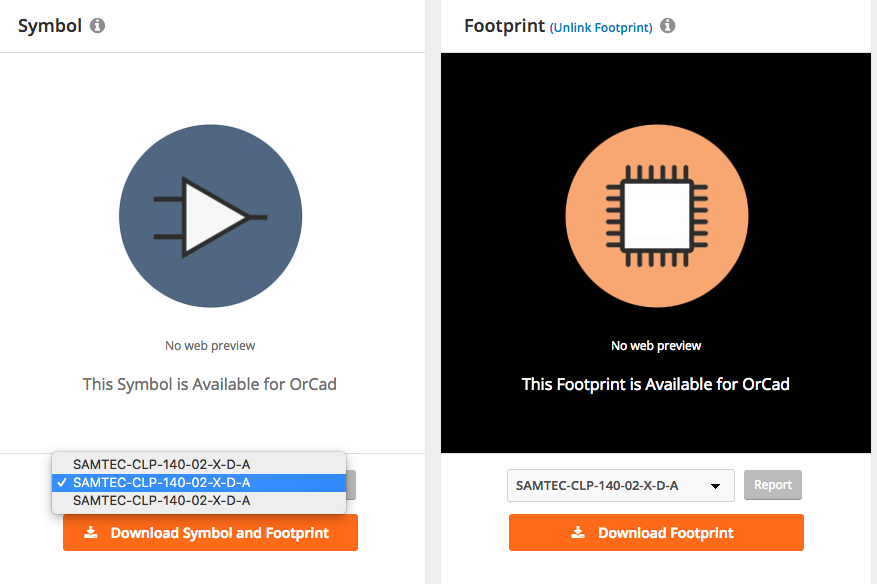 PADS and Allegro native files are in the drop-down
Happy designing!
The SnapEDA Team