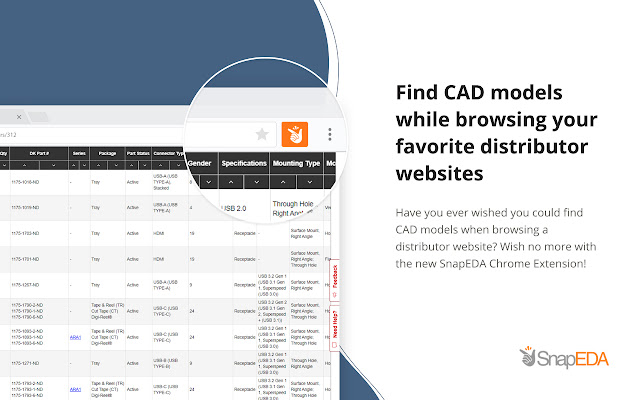 Find CAD models on every distributor site with the SnapEDA Chrome extension
Have you ever wished you could find CAD models while browsing your favorite distributor sites? Today, we're thrilled to announce our new SnapEDA Chrome extension which will allow you to find CAD models on nearly every electronic component distributor website across the web.
Here's how it works: While browsing your favorite distributor websites, the Chrome extension will notify you when CAD models are available. You can then click one button to instantly add them into your desktop PCB design tool — straight from the web.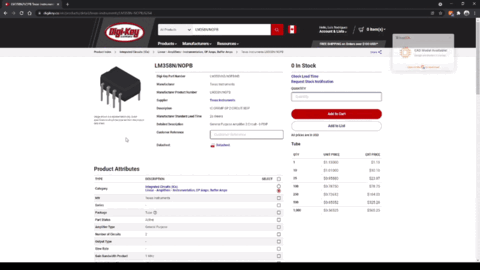 The import process is totally automated thanks to the new SnapEDA's desktop application, which will allow you to instantly add the library into your PCB design tool library, or even directly place it into your schematic. Supported desktop PCB design tools included at launch are Altium, Kicad, and Eagle. If we don't yet support your desired format, please request it here. To get started, download the free SnapEDA Chrome extension at www.snapeda.com/chrome.  
How to find and download SnapEDA models with the Chrome extension
1. Visit your preferred distributor or supplier's website
2. A notification will pop up if there are CAD models available for the part you are looking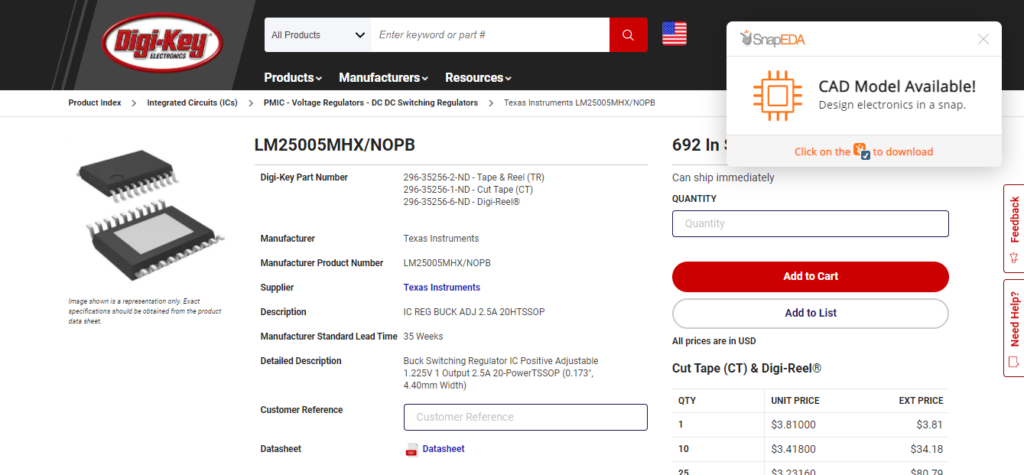 3. Click the SnapEDA icon to open the extension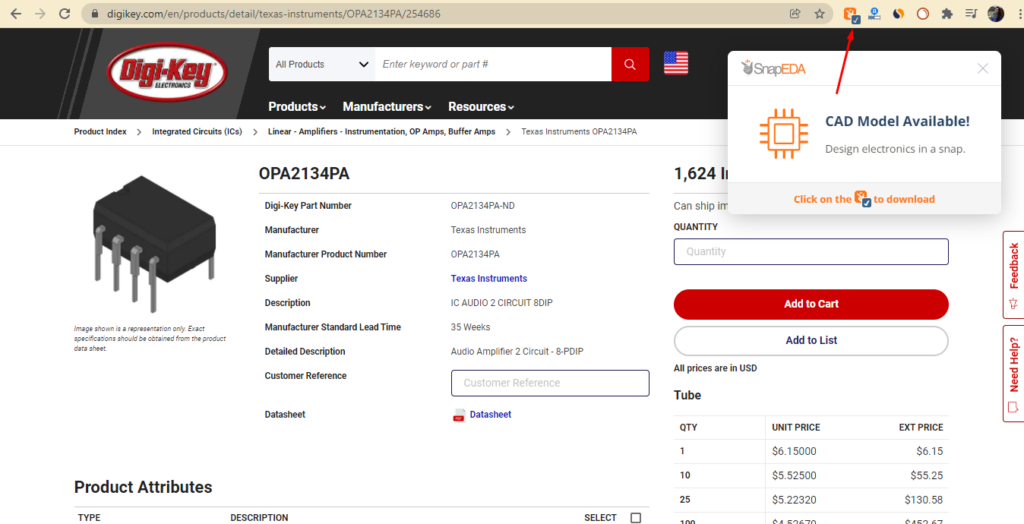 4. A preview of the 2D and 3D models will be displayed so you can evaluate the product before downloading.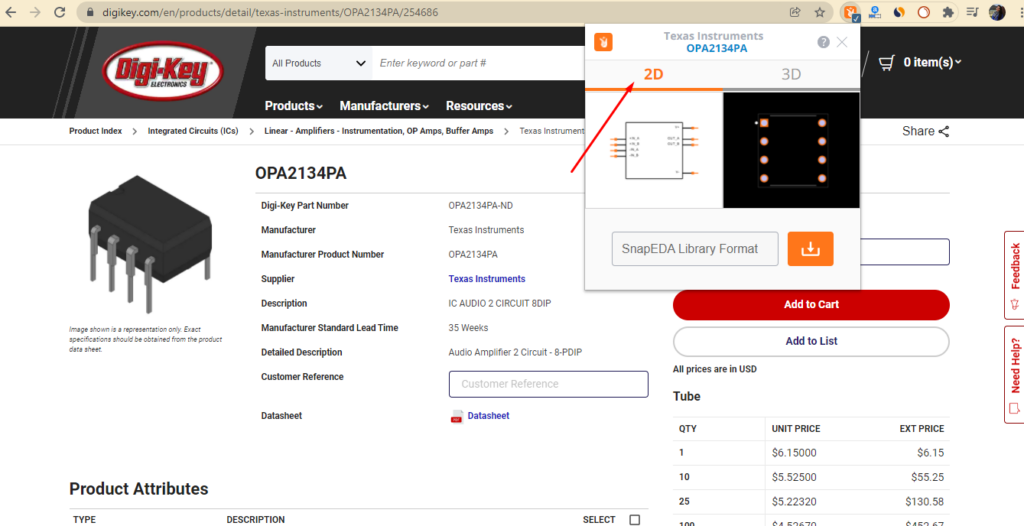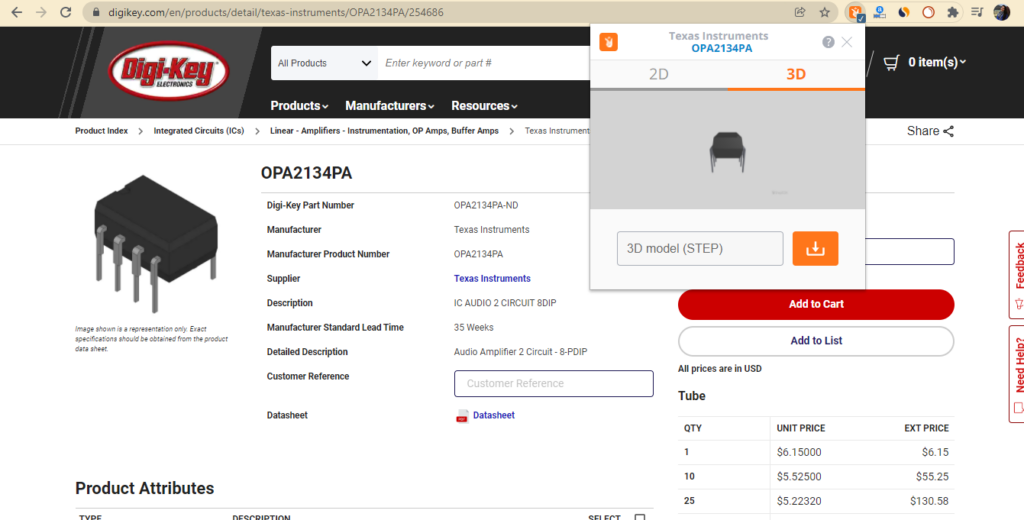 Note: For 3D models, we are supporting STEP formats.
5. To download the 2D models, click the download icon and get the library placed into your CAD tool instantly with the SnapEDA desktop app. If you don't have the application yet, get it at www.snapeda.com/desktop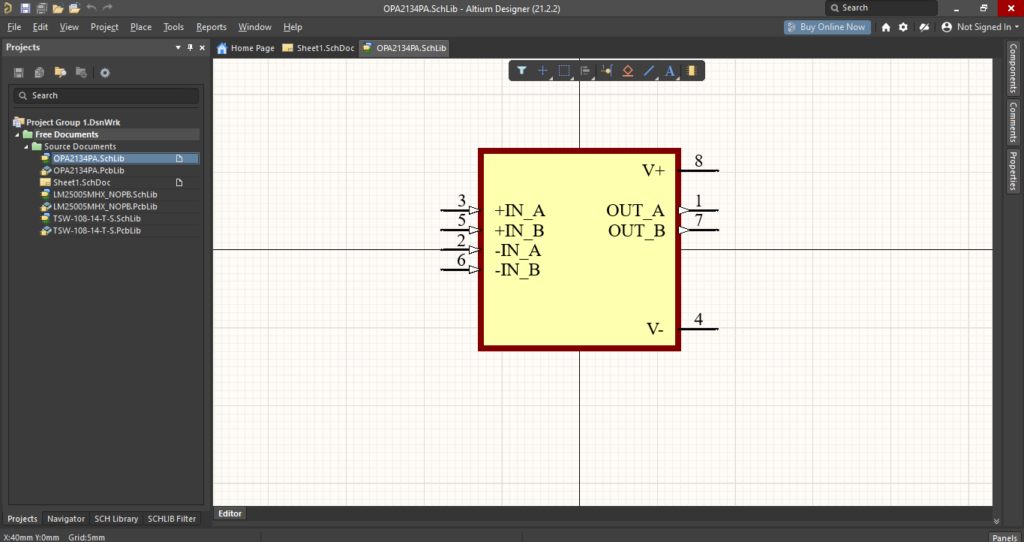 6. If there are no models available, you can request them from the extension and we will build the models for you in 24 hours with our Instapart service.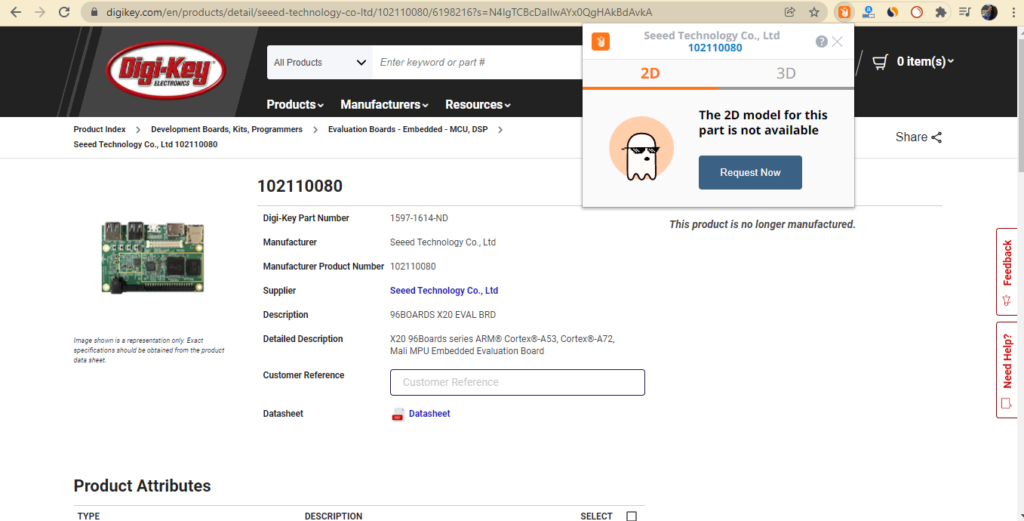 And that's it! If your preferred distributor or supplier site is not supported yet, contact our support team at support@snapeda.com or use the chat in the lower right corner, and we will prioritize it!
Happy designing!
SnapEDA team