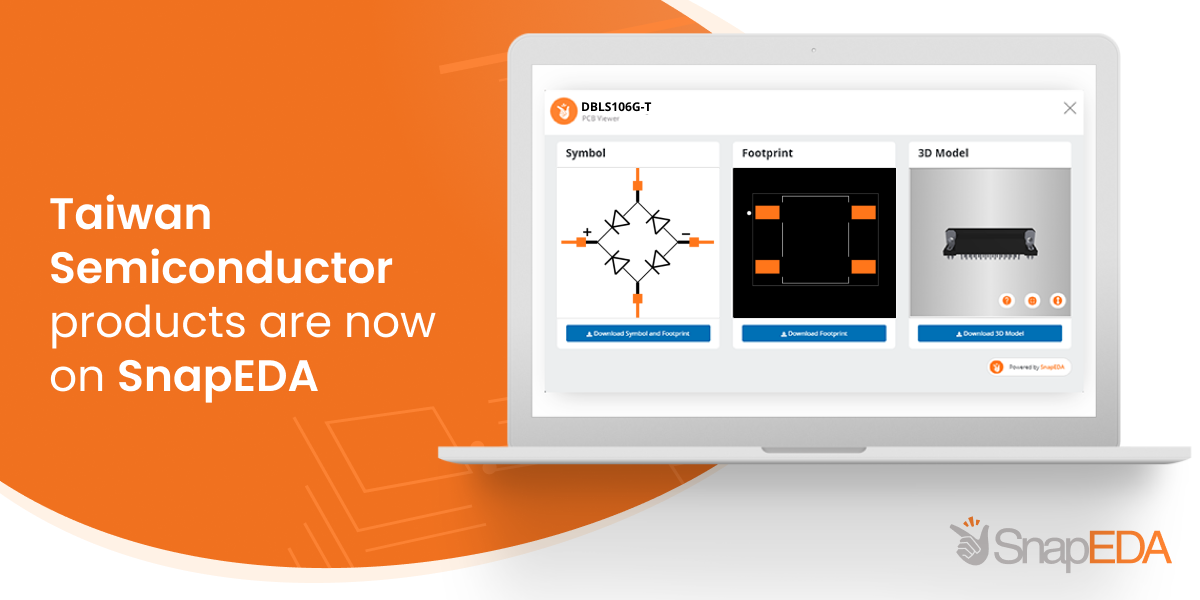 Taiwan Semiconductor's entire product catalog is now on SnapEDA
We are pleased to share that we have partnered with Taiwan Semiconductor so you can now find CAD models for their entire product catalog on SnapEDA!
Taiwan Semiconductor is known for their automotive-grade quality discrete power electronics devices, LED drivers, analog ICs and ESD protection devices.
The new CAD models available through SnapEDA include symbols, footprints and 3D models for over 12,000 Taiwan Semiconductor products.
Rather than create CAD models for their products from scratch, engineers will be able to download these ready-to-use models free to expedite their designs. The models can be downloaded on SnapEDA, as well as the Taiwan Semiconductor website, and SnapEDA's affiliated partners including Digi-Key and Mouser.
The libraries, created and verified by SnapEDA's Component Engineering team, are available in all over 15 major CAD formats, including Altium, Eagle, KiCad, OrCAD/Allegro, PADS/DxDesigner, Zuken CR-8000/CR-5000. They have been created in compliance with IEEE/ANSI 315-1975, IPC-7351B and other internal standards.
SnapEDA and Taiwan Semiconductor both jointly believe that engineers deserve better technical resources that are accessible at their fingertips 24/7 to make their design process easy. We hope these new CAD models save you time on your next design, and allow you to focus on innovating better products that impact our world. 
How to find and download Taiwan Semiconductor models on SnapEDA
1. Go to www.snapeda.com  
2. Search for Taiwan Semiconductor, or a specific Part number like PUUP3BH, or even a keyword.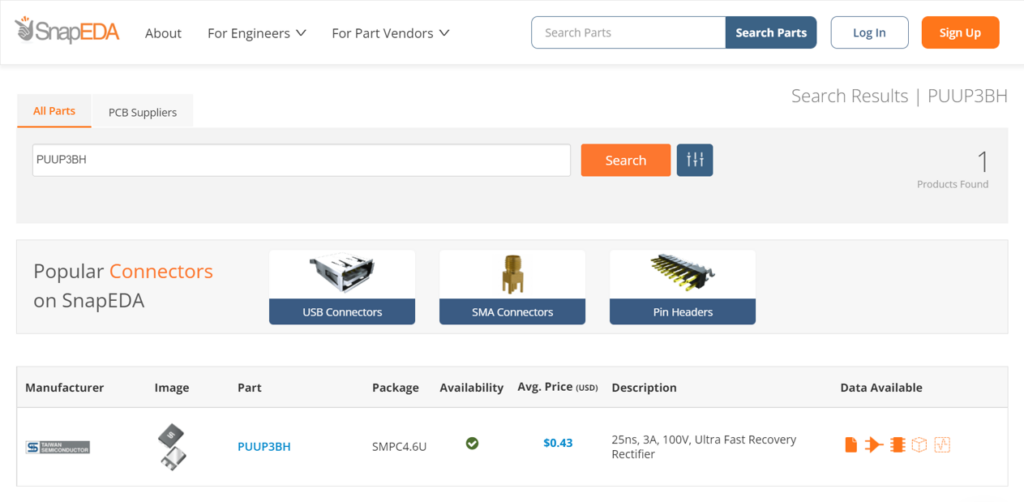 3. Select the part from the results to visit the part page. In there, you will find the CAD models including the footprint, symbol and 3D model, as well as other information like datasheets, distributor availability, and pricing.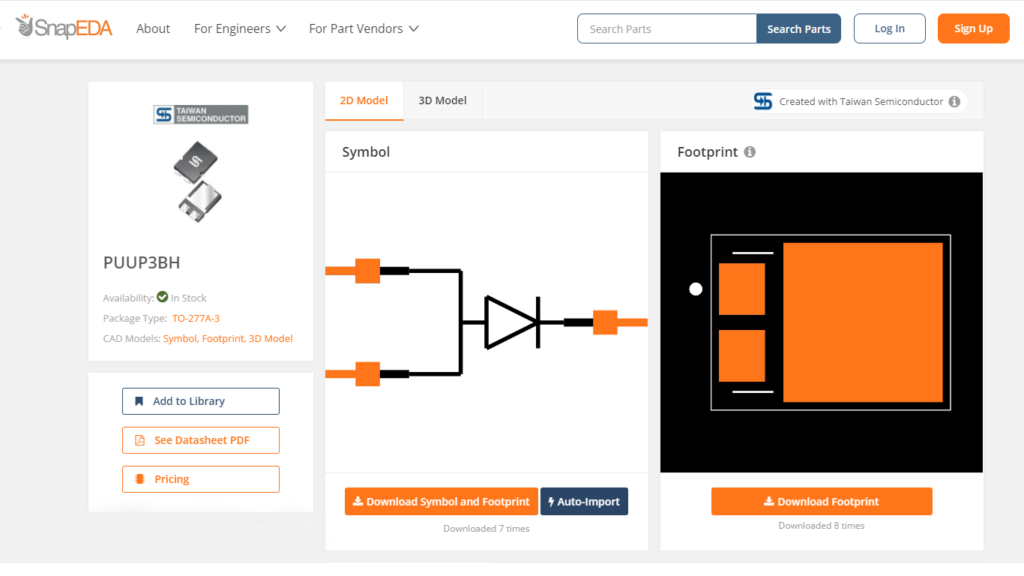 4. Click Download to get the E-CAD models and export them to your desired PCB design tool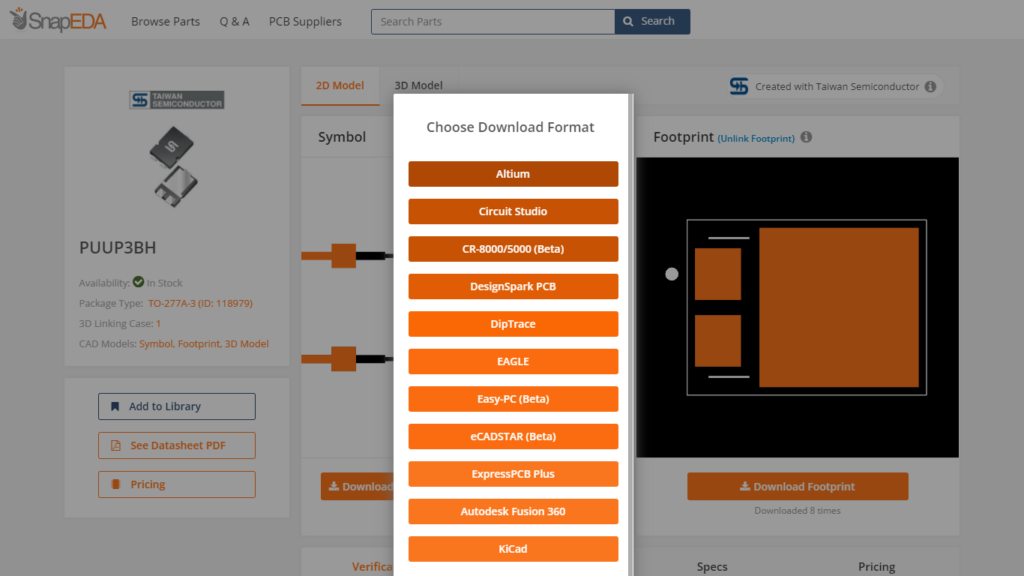 And that's it! The CAD Model will automatically download so you can use it instantly in your PCB design tool.
Happy designing!