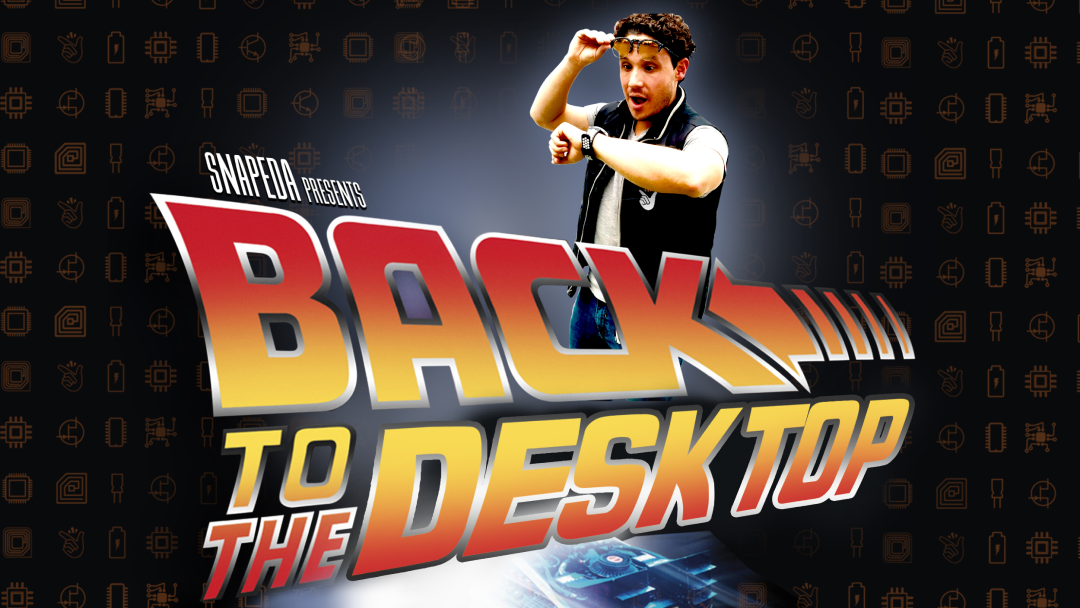 Is the future of SnapEDA on the desktop?
Today we're launching SnapEDA Desktop – your bridge between the web and your desktop PCB design tool. 
SnapEDA began with a simple mission: to help engineers design electronics faster. We started with the bane of every engineer's existence: sourcing trusted CAD models. Creating CAD models for each electronic component in a circuit board can easily take weeks of time. Although one could, in some cases, find them online (ex: GitHub), they would often not be in the needed file format, or would be of dubious quality.
SnapEDA solved this by creating the first search engine specifically focused on finding trusted CAD models in all PCB design formats. Today, over a million engineers use SnapEDA each year to design electronics.
However, over the years, engineers told us again and again: they loved SnapEDA but wanted tighter integration with their PCB design tool.
This is why we are thrilled to announce the SnapEDA Desktop app – your bridge between the web and your desktop PCB tool. 
As engineers navigate SnapEDA and our affiliated partners, they'll now see a button to Auto-Import CAD models. This allows engineers to save the part to their library instantly, or even place the part directly on their schematic – straight from their browser!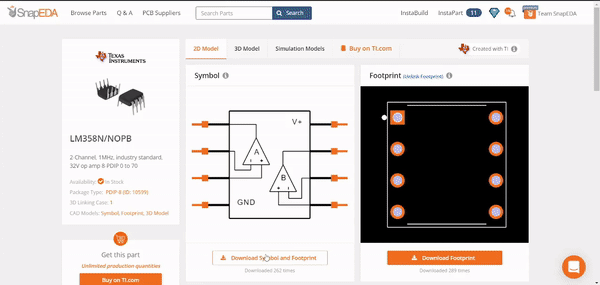 The SnapEDA Desktop app currently supports Altium, Autodesk EAGLE, and KiCad with more formats coming soon. To request a format, please complete our poll.
What about the SnapEDA plugins? Our CAD models can be searched and downloaded directly in Altium, KiCad, Eagle & Fusion360, and more with the SnapEDA Plugins. Additionally we have native integrations in Proteus, DipTrace, PCB123, ExpressPCB, and TARGET3001!. We will continue supporting these integrations. We do, however, see great new opportunities for modern and unified web experiences that only technologies like the SnapEDA Desktop app can provide.
PCB tools will continue to be on the desktop for at least the near future, and while the majority of professional engineers continue to design on the desktop, SnapEDA will be there for them – creating a seamless connection between the web, and their desktops.
Is the desktop the permanent home of SnapEDA? Only time will tell. 
Get started with the SnapEDA Desktop App:
1. Download the SnapEDA Desktop App here
2. Download a part from SnapEDA, by clicking "Place Part" or "Add to Library". These options will automatically interact with your chosen desktop PCB tool.
You can find the new SnapEDA Desktop format (.snap) on the SnapEDA website, and affiliated supplier partners who support the SnapEDA Viewer, including RECOM, Murata, TE Connectivity, CUI Devices, CUI, Samtec, Laird, Traco Power, Online Components, Switchcraft, Master Electronics, and Seeed.
Happy designing!