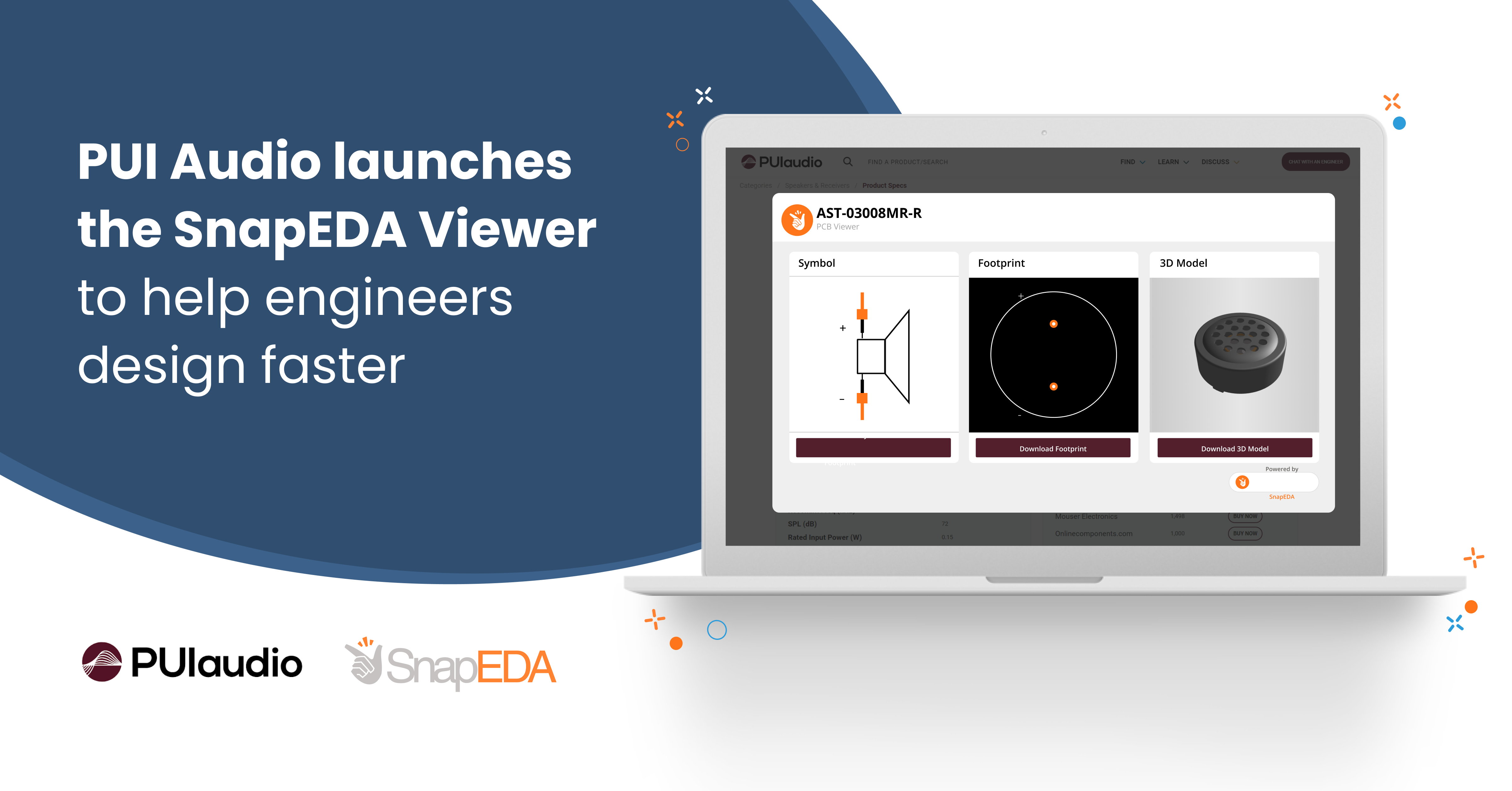 Find microphones, speakers, buzzers and more with our new PUI Audio collaboration!
Today, we are thrilled to announce our collaboration with PUI Audio, an industry leader in audio components. With this new collaboration, engineers and PCB designers will now be able to download and design-in free computer-aided design (CAD) models for PUI's products.
Whether you're looking for an audio indicator, microphone, speaker, or an ultrasonic transmitter or receiver, you can now find them on both the SnapEDA and PUI Audio websites, complete with schematic symbols, PCB footprints and 3D models.
In addition to finding PUI Audio electronic CAD (E-CAD) models and mechanical CAD (M-CAD) models on SnapEDA, you'll also be able to find them on PUI Audio's website as well via the SnapEDA Viewer. 
The CAD models were created and verified by SnapEDA's Component Engineering Team according to rigorous standards set in collaboration with PUI Audio. They can be downloaded for a wide range of PCB formats including Altium, Autodesk Eagle and Fusion 360, Cadence OrCad and Allegro, PADS and DXDesigner, Proteus, and over 15 more tools.
In addition to being available on SnapEDA's and PUI Audio's websites, you can also download the models via SnapEDA's Syndication Network which includes Digi-Key, DesignSpark, Mouser, and more.
How to Download SnapEDA's CAD models on PUI Audio's website: 
To download symbols, footprints, and 3D models directly from PUI Audio's website,  follow the steps below:
1 – Go to puiaudio.com
2 – Search for the part number you need on the search bar. For example AST-03008MR-R. 

3 – Select Symbol, Footprint, 3D Model on the part page. 

4 – Once done, the SnapEDA viewer will pop up with a preview of the symbol, footprint, and 3D model.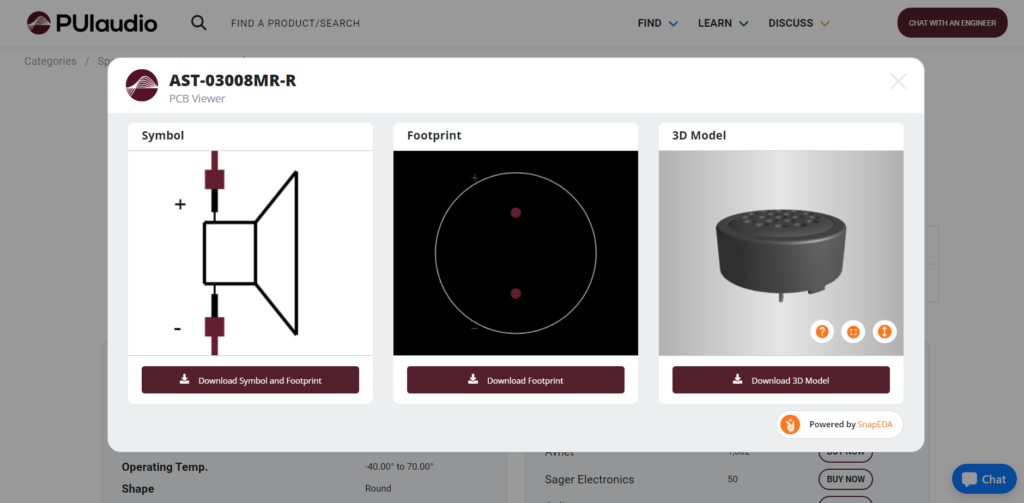 5 – Click Download Symbol and Footprint to get the E-CAD model in the format of your preference, and use the Download 3D Model option to get the STEP file for the M-CAD model.
And that's it! The CAD model will automatically be downloaded and saved in your device for instant use in your PCB design tool.
How to Download PUI Audio's CAD models on SnapEDA's website: 
1 – Go to snapeda.com. 
2 – Search for the specific part number you need, for example AI-1223-TWT-12V-R, or a keyword like microphone.
3 – Once you click on the part page, you will find the CAD models, including the symbol, footprint and 3D model. 
4 – To download the E-CAD model, select Download Symbol and Footprint and choose the format of your preference. 

5 – To get the M-CAD model, go to the 3D model tab and select Download 3D model.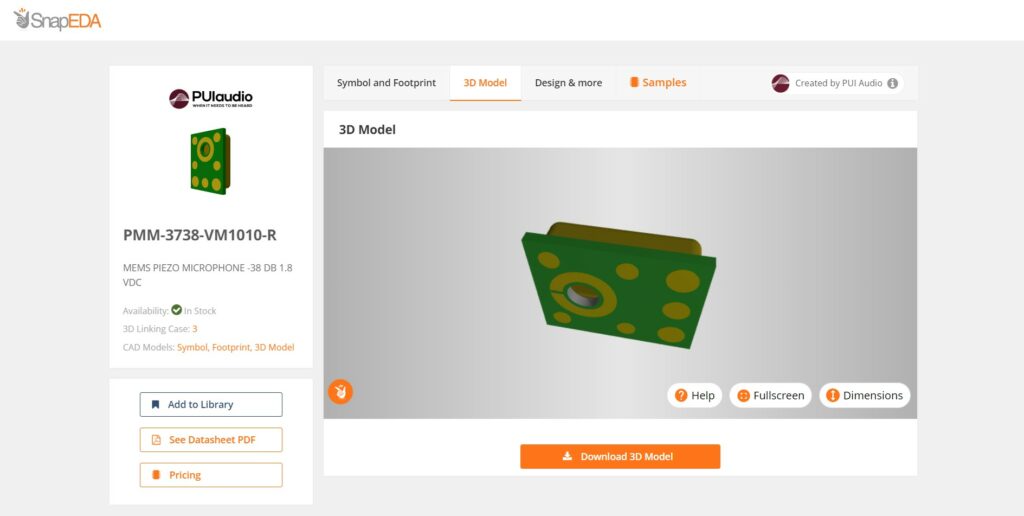 We hope you enjoy this new integration and these new CAD models for PUI Audio's products. 
Happy Designing!