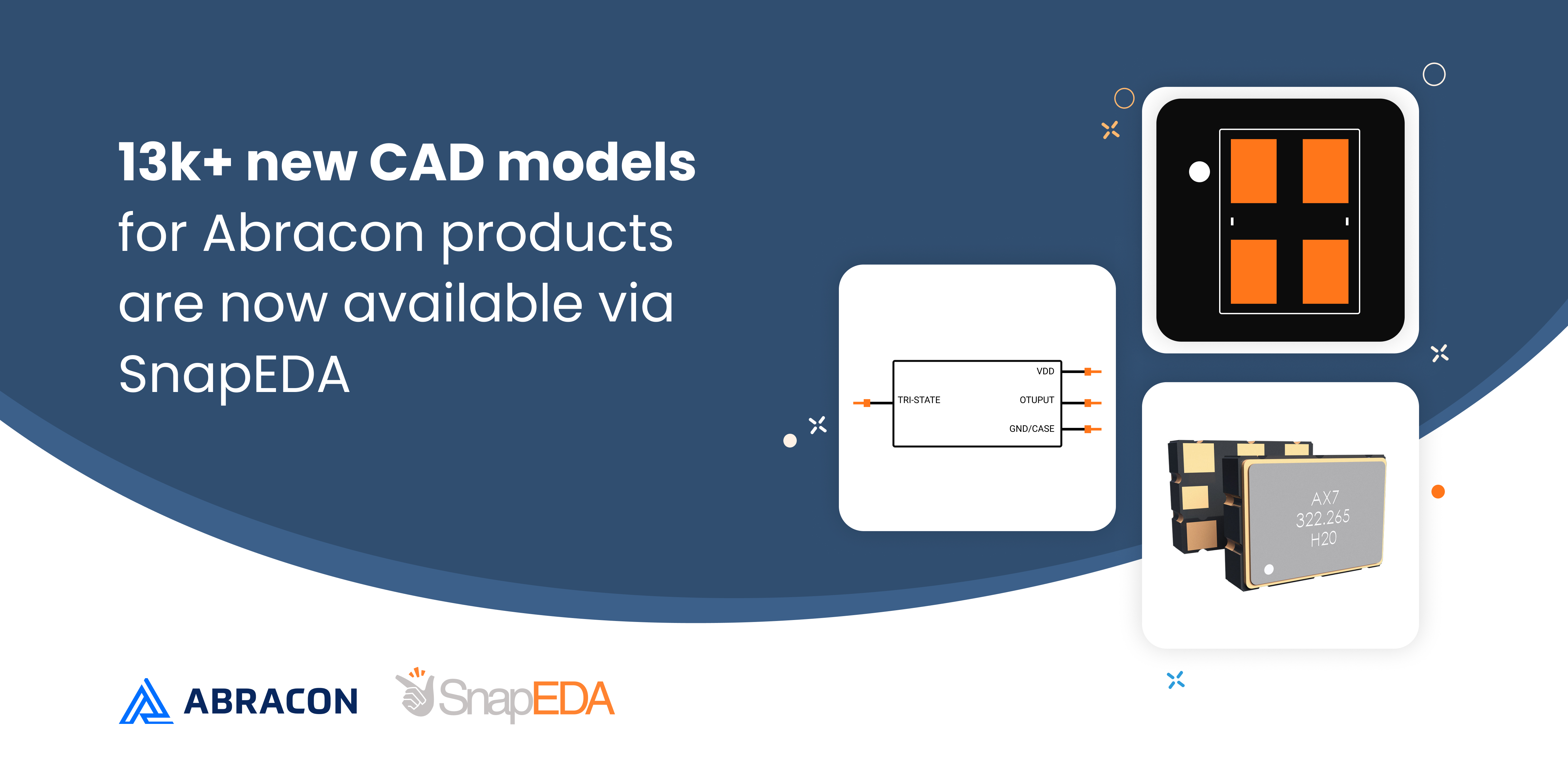 Over 13,000 new CAD models for Abracon's passive components now available on SnapEDA
We have collaborated with Abracon to release 13,000 new symbols, footprints, and 3D models to help engineers design faster. 
These new CAD models include coverage for crystals, oscillators, and inductors.
Abracon is an industry leader in passive components. Their products include frequency control devices, antennas, and connectivity solutions. 
With these new free, ready-to-use resources, engineers can now get a productivity boost for their designs. They can download the models on SnapEDA as well as SnapEDA's affiliated partners, such as Digikey and Mouser. 
The libraries, created and verified by SnapEDA's Component Engineering team, are based on IPC-7351B, IEEE-315, and SnapEDA's standards. These are compatible with over 15 PCB design formats, including Altium, KiCad, Autodesk EAGLE & Fusion360, Cadence OrCAD & Allegro, Mentor PADS, DesignSpark, Pulsonix, DipTrace, Proteus, & more.
The new models bring the total coverage of Abracon's products on SnapEDA to over 58,000.
How to find and download Abracon's models on SnapEDA
1 – Go to www.snapeda.com.   
2 – Search for Abracon, a specific part number like ABS07-32.768KHZ-T, or a keyword like '25 mhz crystal'.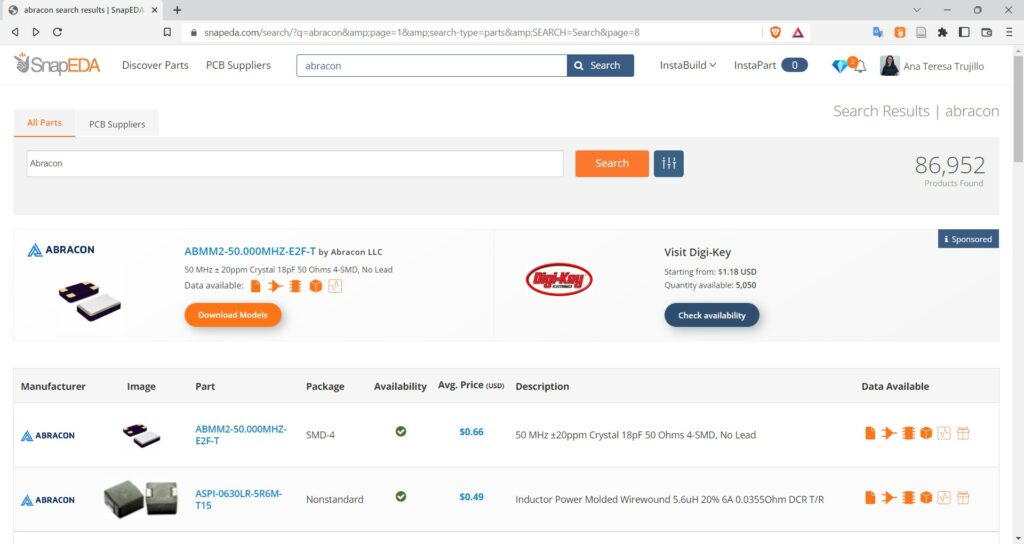 3 – Select the Abracon part from the results to visit the part page. You will find the CAD models, including the footprint, symbol, 3D model, and other information like the datasheet, distributor availability, and pricing.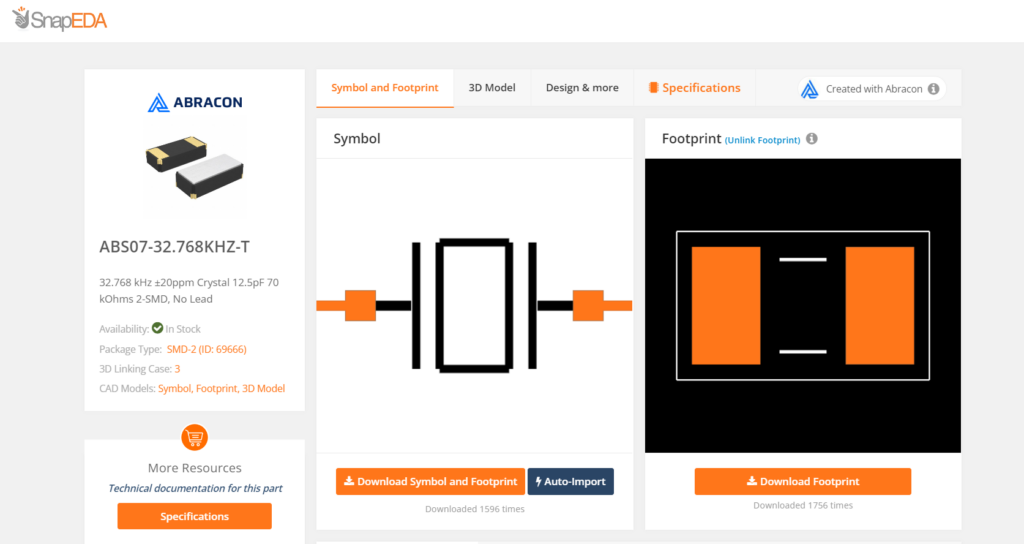 4 – Click Download Symbol and Footprint to get the E-CAD models and export it to your desired PCB design tool.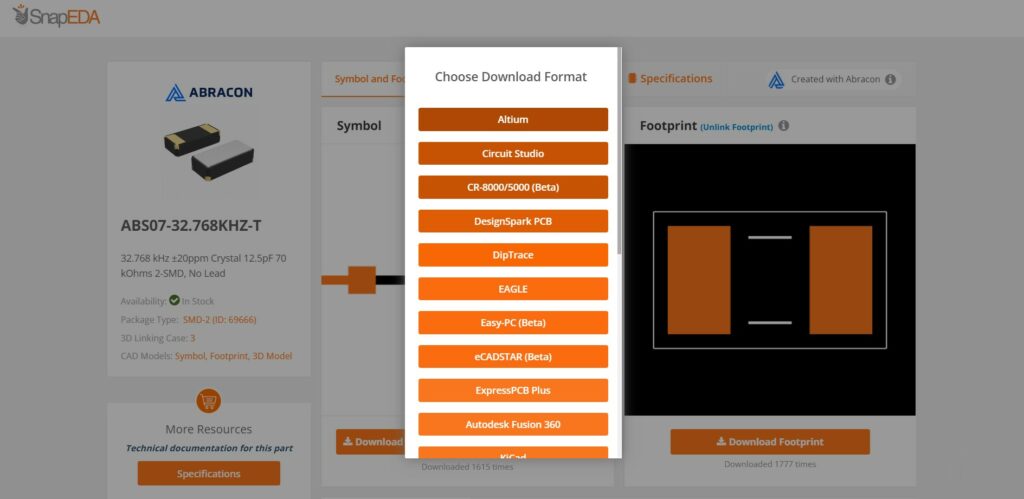 5 – To download the M-CAD model, go to the 3D Model tab and select Download 3D model.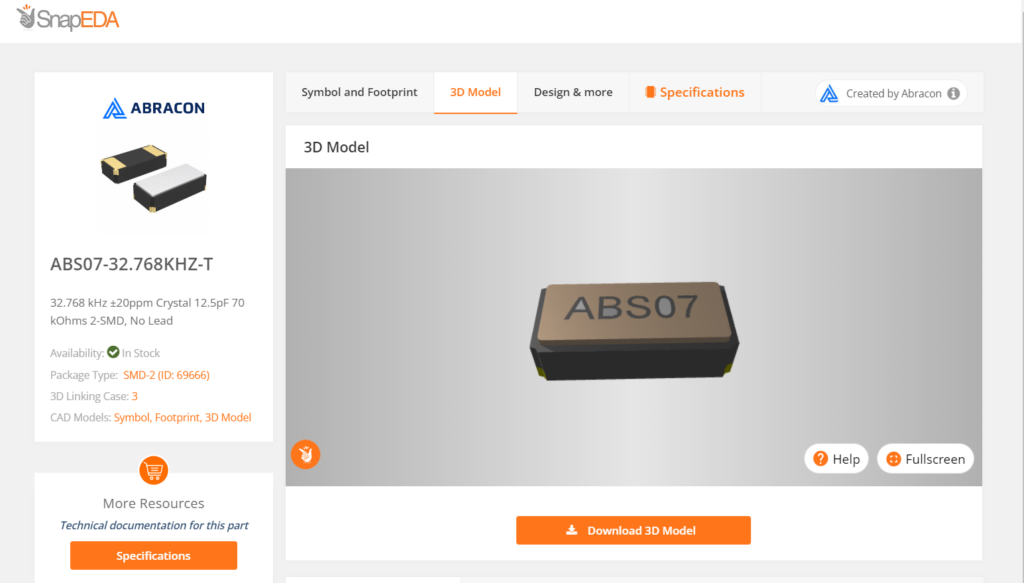 And that's it! The CAD Model will automatically be downloaded so that you can use it instantly in your PCB design tool.
Happy designing!