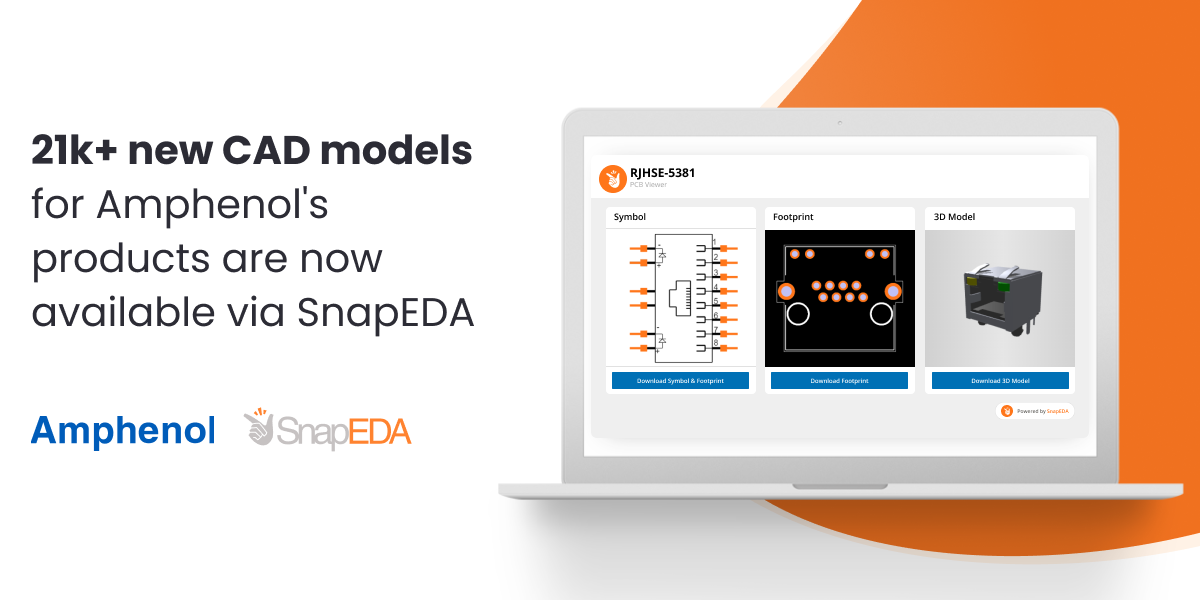 Over 21k CAD models for Amphenol's products are now available on SnapEDA and the Amphenol Communication Solutions (ACS) website
Today, we are excited to announce our new collaboration with Amphenol Communication Solutions (ACS). You can now find over 21,000 symbols, footprints, and 3D models on the SnapEDA and the Amphenol ACS websites. 
Amphenol is a leading supplier of connectors, transceivers,  sensors, and high-speed cables. Their connectors and connector system solutions include fiber optic interconnects, high-speed interconnects, power interconnects, power distribution busbars, and radio frequency (RF) interconnects. 
Instead of creating models from scratch, engineers can now download ready-to-use models created by SnapEDA's Component Engineering Team. These models are free are intended to help engineers expedite their designs. 
In addition to being available on SnapEDA,  on Amphenol's websites, the models can also be downloaded via SnapEDA's Syndication Network, which includes Digi-Key, DesignSpark, Mouser, and more.
The libraries, also known as E-CAD and M-CAD models, are available in 15 major CAD formats including Altium, Autodesk EAGLE and Fusion360, KiCad, Cadence OrCAD/Allegro, PADS/DxDesigner, and Zuken CR-8000/CR-5000. They are created based on IEEE/ANSI 315-1975, IPC-7351B, and other internal standards.
SnapEDA and Amphenol also launched the SnapEDA viewer to expedite the design process. It allows engineers to search and preview the models and download them directly from Amphenol's website.
Need a part that isn't yet available? It can be requested from the Amphenol ACS website free. For other supplier products, engineers can use SnapEDA's popular InstaPart service if the part isn't yet freely available on our platform.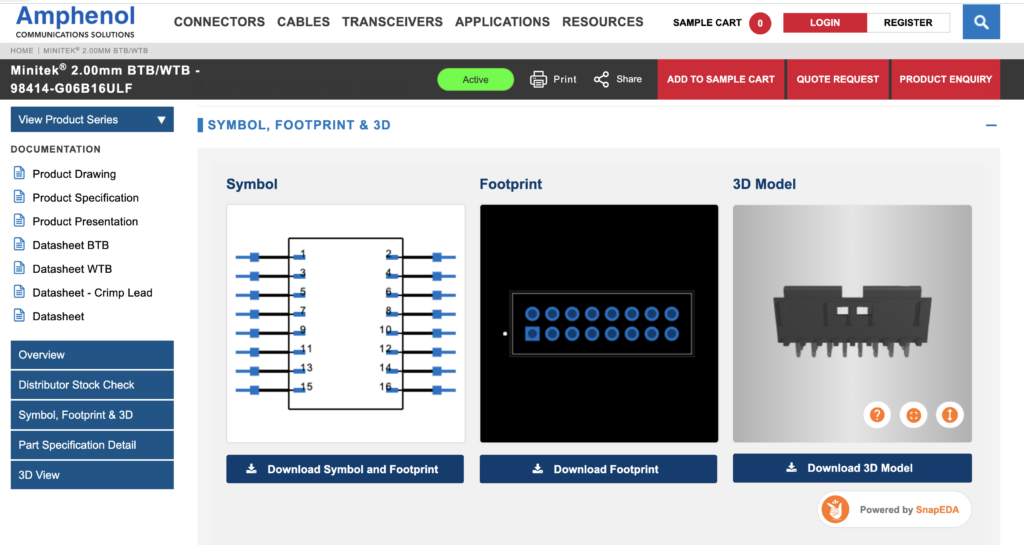 How to find and download Amphenol models on SnapEDA
1 – Go to www.snapeda.com
2 – Search for a specific part number like 98426-T13-10-222LF, or even a keyword like PCIe Connector. 
3 – Click on the part of your choice. There, you will find the CAD models, including the footprint, symbol, 3D model, and other information like datasheets and pricing from distributors' sites.
To find the 3D model, simply click on the 3D Model tab.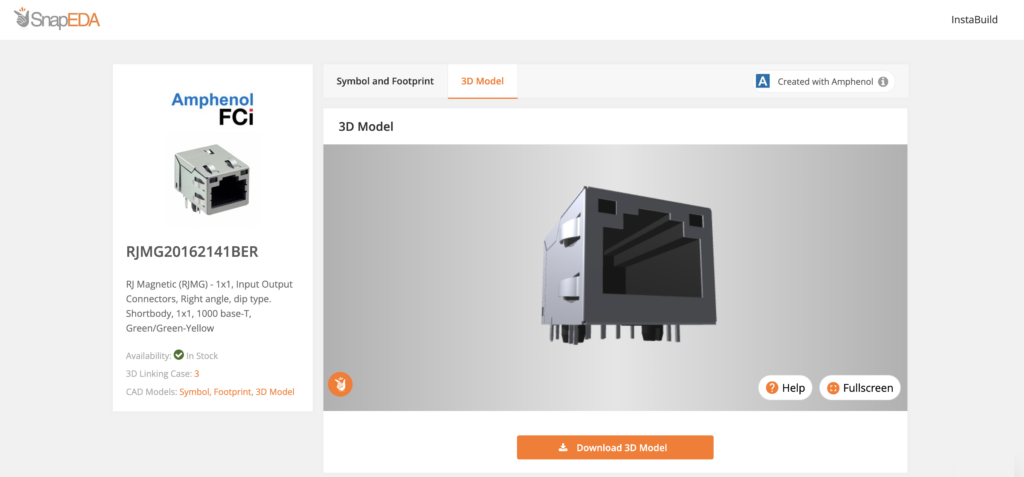 4 – Click Download to get the E-CAD model (symbol and footprint) and export them to your PCB design tool.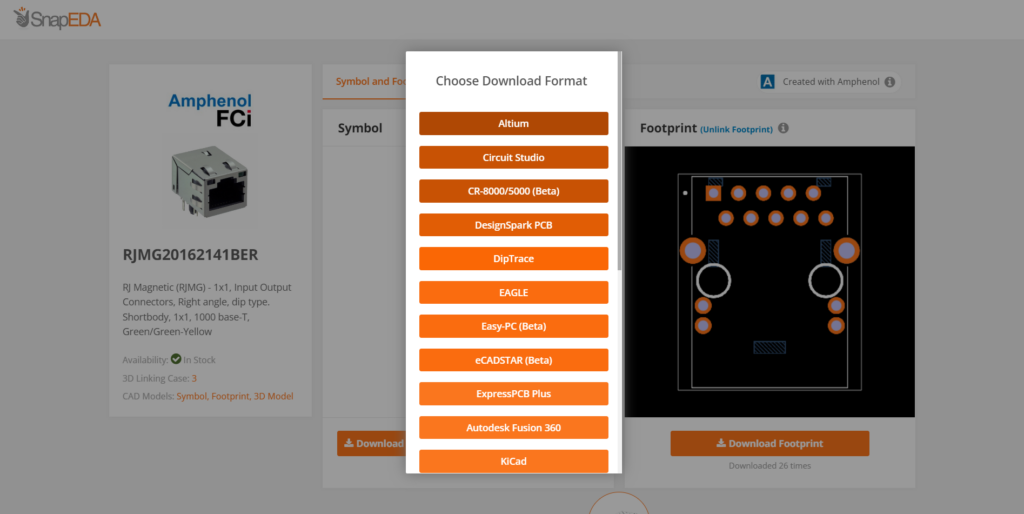 And that's it! The CAD model will automatically download and be saved on your device for instant use in your PCB design tool. 
We hope you enjoy these symbols, footprints and 3D models for Amphenol's products. 
Happy designing!