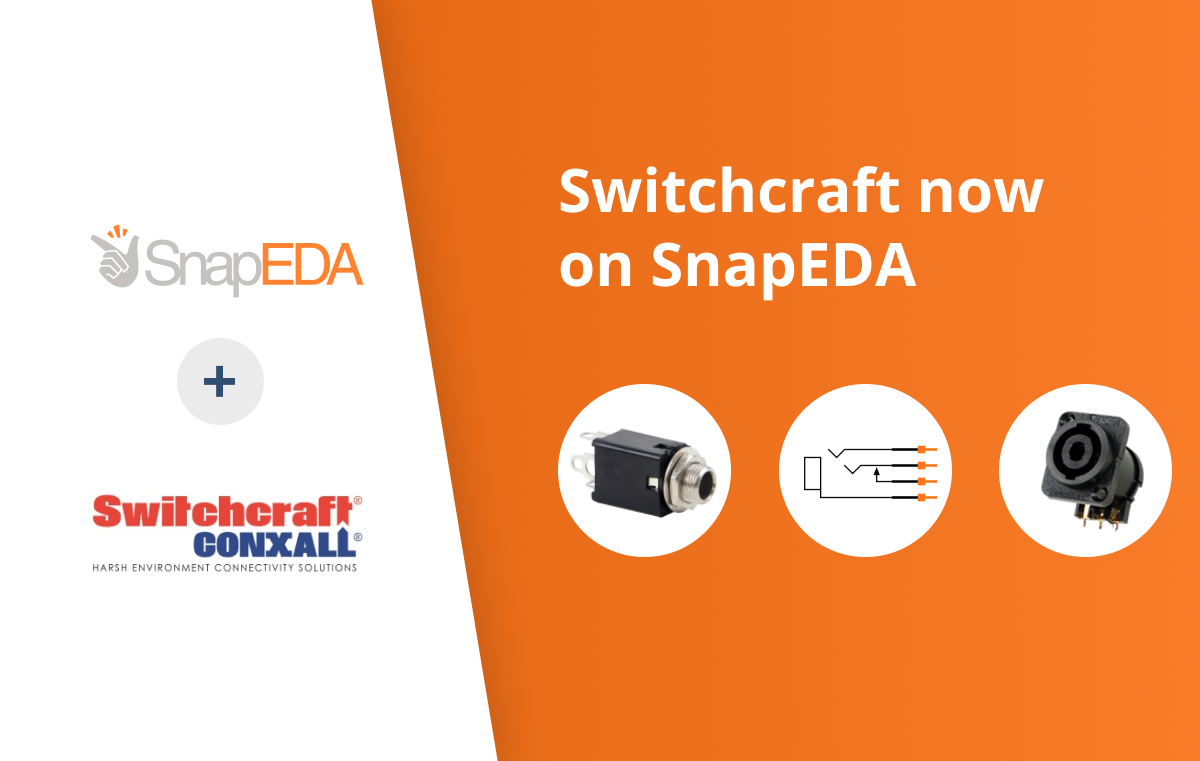 Switchcraft CAD models are now available on SnapEDA
Today we're pleased to share that hundreds of new Switchcraft models are now available on SnapEDA.
Switchcraft is a leading electromechanical component manufacturer with thousands of products, ranging from power jacks, to sealed circular connectors, to audio connectors. Their products, made in their Chicago-area factories, are known for being durable and reliable.
The new models created by SnapEDA are based on Switchcraft's engineering drawings and custom standards. Using these new models, engineers can save time, allowing them to focus on their own designs. They include over 850 Switchcraft products, including coaxial connectors (XLR & DIN) and power jacks. 
To get started, engineers simply download the CAD model for the product they need, and can then jump straight to design. 
Switchcraft E-CAD Model Standards 
The new symbols created for Switchcraft products follow the standards set by the Institute of Electrical and Electronics Engineers (IEEE), and are gendered to provide user-friendly schematics. The manufacturing standards were set by Switchcraft's engineering team, and include a solder mask expansion of 0.254mm for non-plated through holes. Additionally, these models were created to allow for panel mounted connectors to also be PCB mountable.
The CAD models are compatible with all major PCB design tools in the market, including Altium, Circuit Studio, DipTrace, Autodesk Eagle, Fusion 360, KiCad, Cadence OrCAD & Allegro, Mentor PADS & DxDesigner, P-CAD, PCB123, Proteus, Pulsonix, and TARGET 3001! 
Engineers can download the new Switchcraft CAD models free on SnapEDA, as well as partner websites that provide SnapEDA models, including Digi-Key and Mouser.
How to Download the SnapEDA CAD Models

Step 1.
Go to snapeda.com

Step 2.
Search for the part you need or type in 'Switchcraft'

Step 3.
Select the part you'd like from the search results

Step 4.
Click Download to get the E-CAD model (symbol & footprint)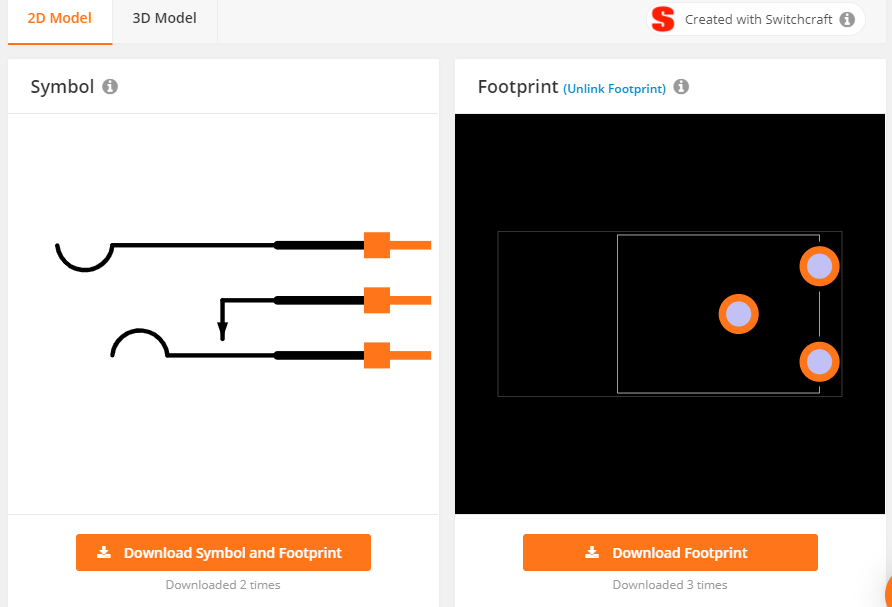 Step 5.
Choose the specific download format from the list. 
Note: Make sure that you have logged in to your SnapEDA account. If you don't have an account yet, you can register for one here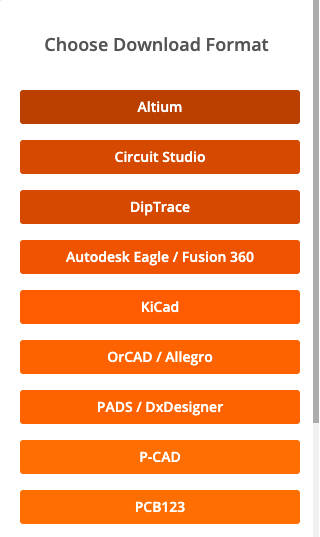 And that's it! The CAD Model will automatically download and be saved on your device for instant use in your PCB design tool.
We hope you enjoy these new symbols & footprints for Switchcraft products. 
Happy designing!