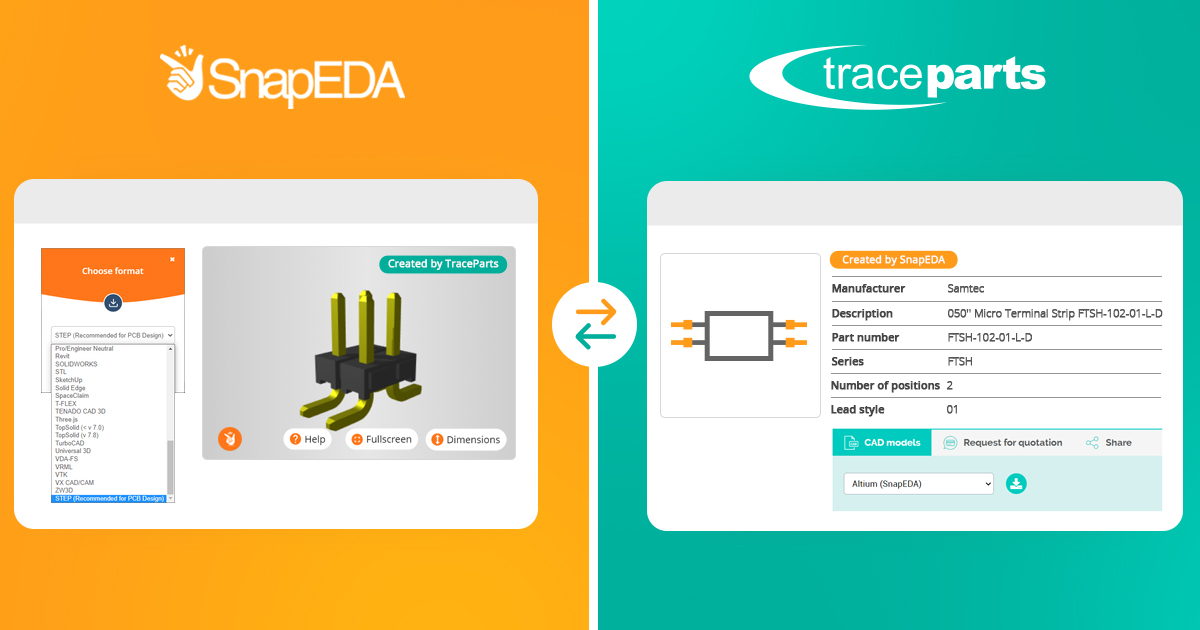 SnapEDA welcomes TraceParts to the SnapEDA community
Today we're launching a new partnership with TraceParts, a leading provider of 3D digital content for engineers.
With the new partnership, engineers will be able to find hundreds of thousands of mechanical computer-aided design (M-CAD) models downloadable in a wide range of formats directly through SnapEDA.
This new partnership is intended to offer our engineering community more M-CAD models (also known as 3D models), while also helping suppliers consolidate their resources in one centralized place to help engineers select – and be successful – with their products.
What this means for engineers
According to our 2020 Annual Survey, the majority of electronics engineers now use 3D (or M-CAD models) when designing printed circuit boards (PCBs).

By increasing our coverage of 3D models, we continue to help engineers on our mission of enabling them to design products faster by removing barriers.
Top suppliers added via this new partnership include Samtec, TE Connectivity, Molex, Bourns, Phoenix Contact, Hirose, Würth Elektronik, Lemo Connectors, CUI Devices, Harting, & Nicomatic. 
Additionally, these models are available in a wide range of mechanical formats. TraceParts supports an impressively wide range of formats – including STEP, DXF, STL, and many more.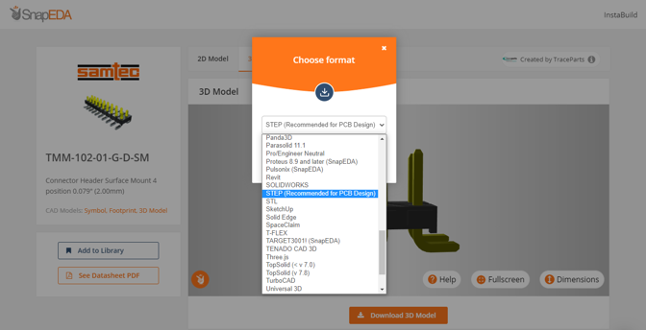 Finally, since the models have been creating in cooperation with suppliers, engineers can reduce risks of error. And as usual, engineers can directly share their feedback via SnapEDA if they ever have questions about a model.
How to download TraceParts M-CAD models on  SnapEDA
1. Search for any electronic component on SnapEDA
2. You'll see an icon in search if a 3D model is available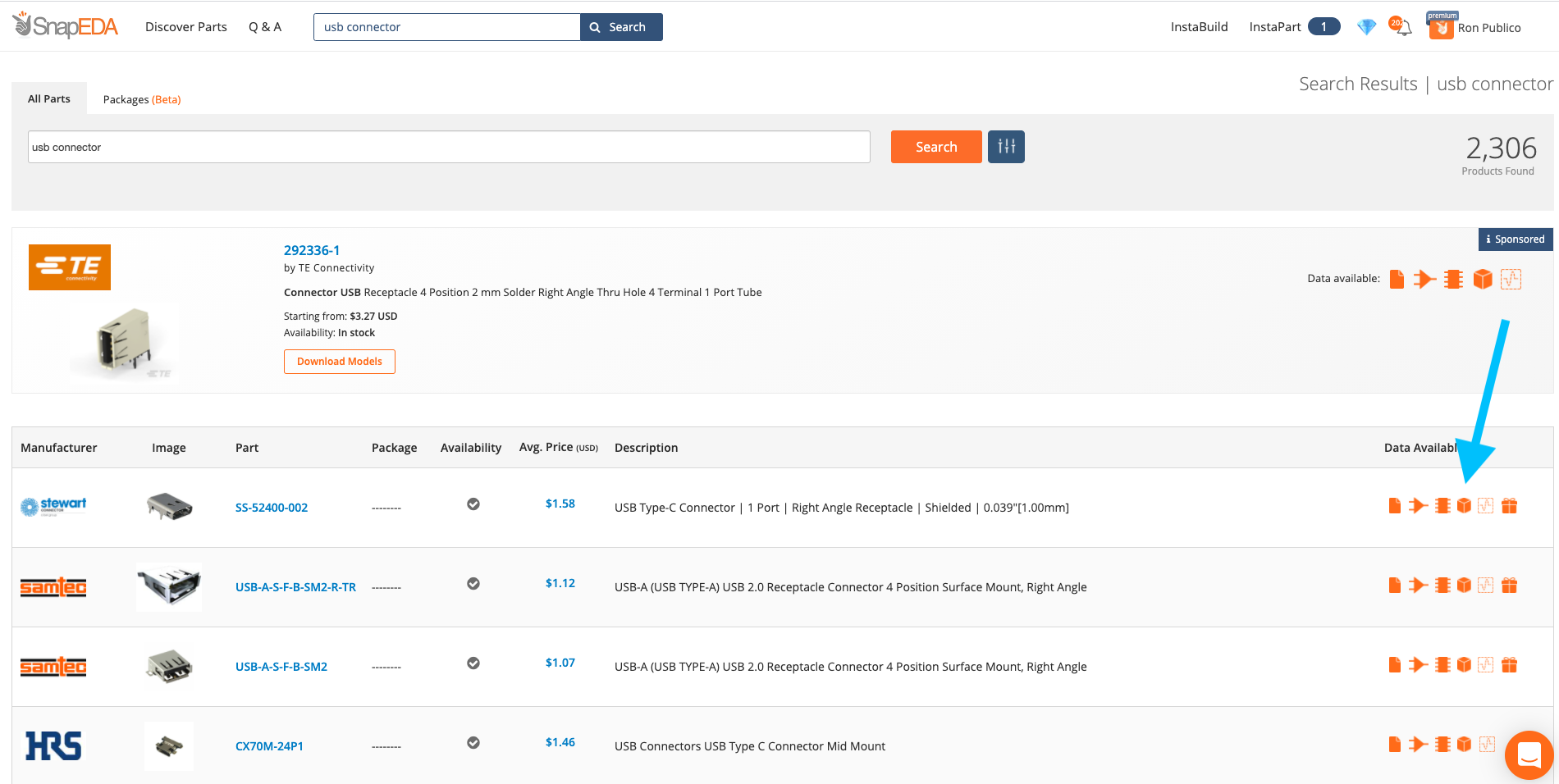 3. Select a part and navigate to the 3D Model tab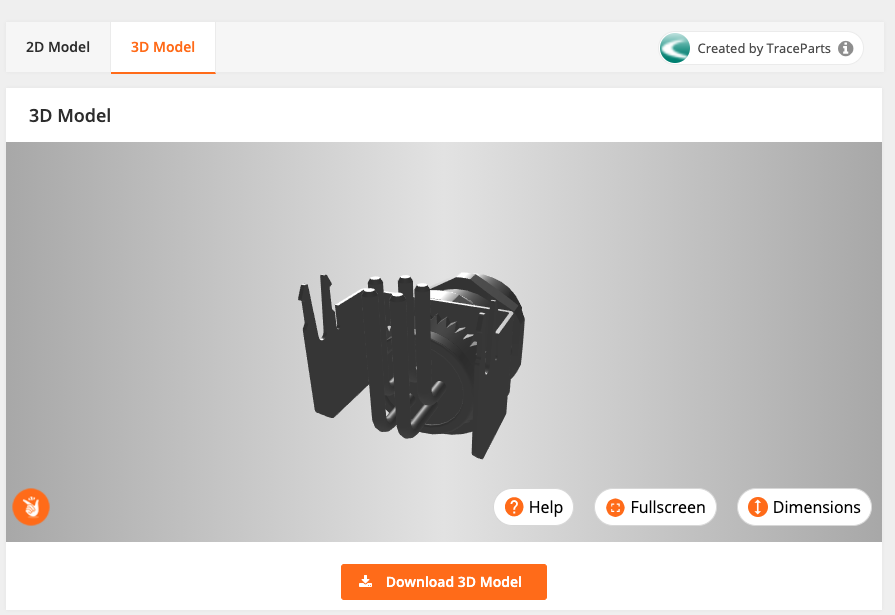 4. Select Download 3D Model and choose your preferred format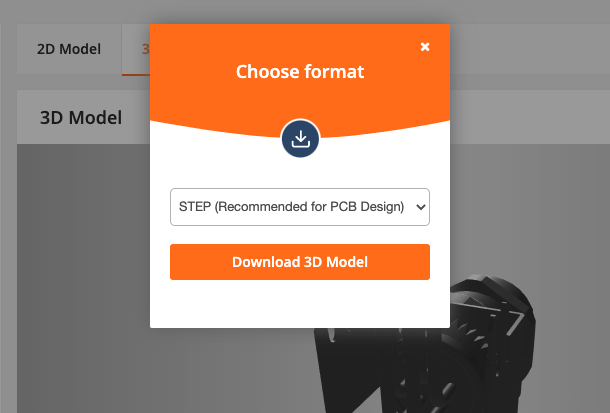 We hope that you enjoy these new 3D models. Happy designing!