SnapEDA ECAD Models Now on SOS electronic
Engineers can now find millions of electronic component CAD models from SnapEDA on SOS electronic's website. This makes it convenient for electronics designers to download models compatible with various PCB design tools, including KiCad, Eagle, OrCad, PADS, Altium, Allegro, Fusion 360, and many more, right from the SOS electronic website.
About SOS electronic
SOS electronic was set up in 1991 in Brno, Czech Republic and further expanded to the Slovak Republic in 1995, two years after the dissolution of Czechoslovakia. 
It launched its website in 1997 before setting up its online store and electronic catalog in 2003.

SOS electronic carries more than 10,000 types of electronic components, communication modules, power supplies, semiconductors, optoelectronics and sound components, passive components, cables and cords, sensors, measuring tools, and soldering equipment on its website.
The company's logistic centers in Košice, Slovakia, and Wernberg, Germany are capable of delivering orders to more than 100 countries where the majority of customers are manufacturers of industrial electronic devices. The company also counts EMS and wholesalers and retailers of electronic components as significant markets.
SnapEDA and SOS electronic Partnership
To complement the user experience on the SOS electronic website, engineers can know download CAD models from the same place where they are purchasing. Engineers and product designers can therefore save a lot of time when creating their designs with this feature when working with components sold by SOS electronic.
How to Download SnapEDA CAD Models 
Users on the SOS electronic part page can search for digital models of individual components by clicking the link on the website to redirect them to SnapEDA.
To download symbols, footprints, and 3D models, follow the steps below:
Step 1.
Go to the SOS electronic website.
Step 2.
Search for the part you need.

Step 3.
On the part page, click on the EDA/CAD models button.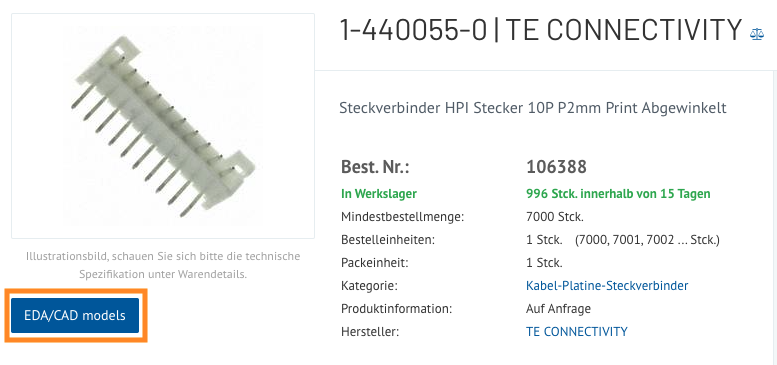 Step 4.
You will then be redirected to the SnapEDA webpage that features the CAD model. Click on the Download Symbol and Footprint button.
NOTE: Make sure that you have logged in to your SnapEDA account.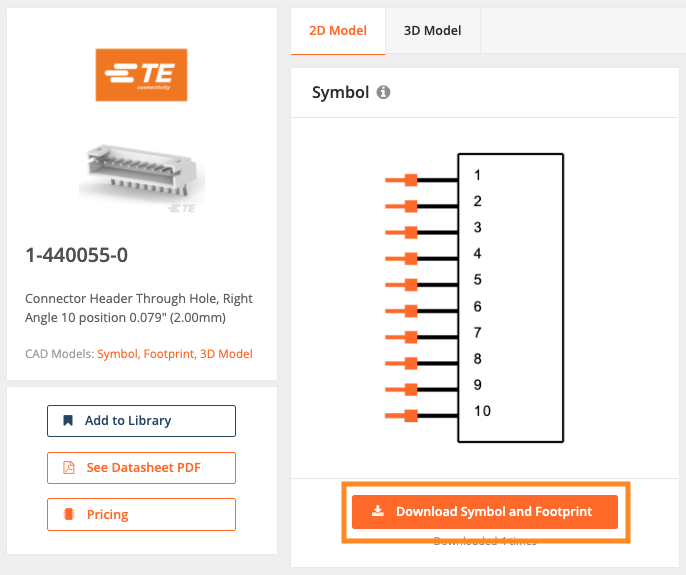 Step 5.
Select a format then wait for the download to complete.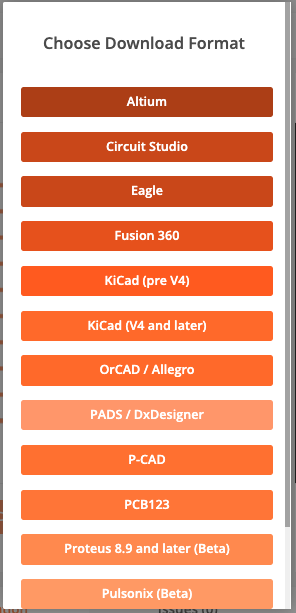 It's as simple as that! You've now downloaded the CAD model, saving you hours – or even days – of time.