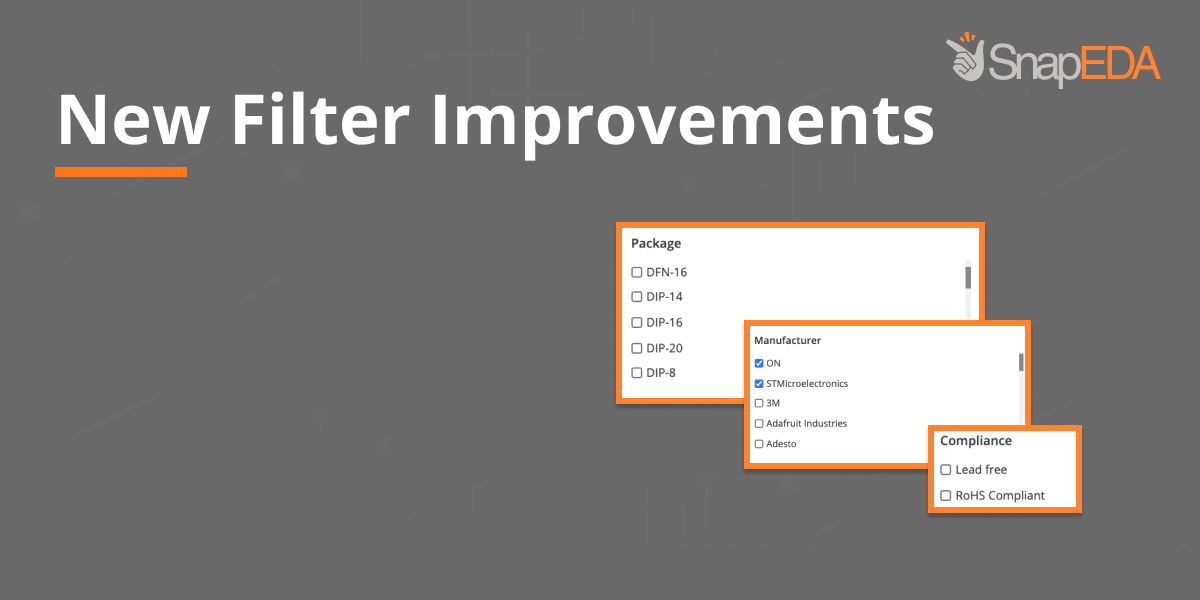 New and Upgraded Filters Added to SnapEDA!
SnapEDA is working on improvements to create an entirely new search user experience. Engineers can now search for parts through filters on our website.

These are the new and upgraded filters that you can use to get more specific and relevant results faster:
Package
We've made it easier to find parts that meet your requirements by a specific package type. Choose from Heatsink, Radial, or TO, and many more to make your search results more relevant.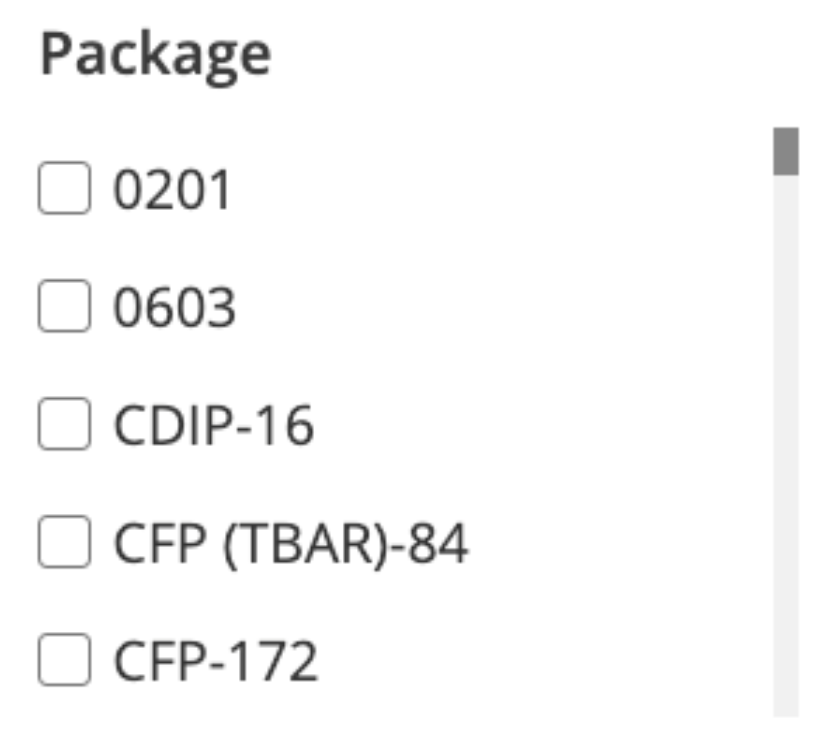 Manufacturer
We've upgraded this filter so you can now select multiple manufacturers. Select from thousands of options including 3M, BHC Components, Eaton, Heyco, Knowles, Maxim Integrated, Panasonic, Samsung, TDK, Texas Instruments, Wurth Electronics, and many more.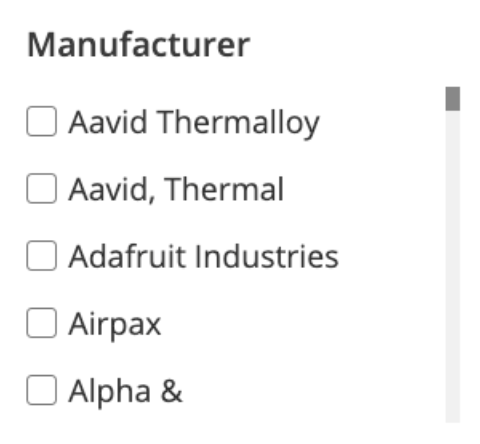 And don't forget the first filters we introduced a couple of weeks ago:
CAD Models and Data
Narrow down your search according to Datasheet, Symbol, Footprint, 3D, and Simulation model.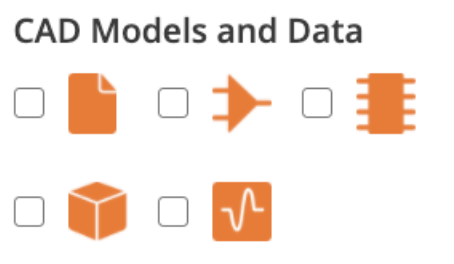 Compliance
You can also choose between lead-free or RoHS-compliant parts.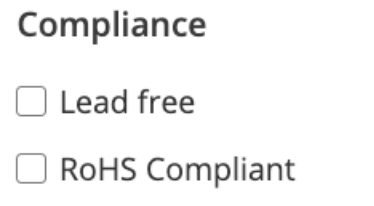 Availability
Toggle the button to select parts that are only currently in stock.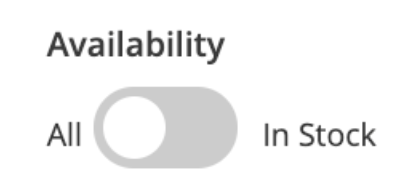 How to Filter Your Search on SnapEDA
These are the steps to filter your search when looking for components on SnapEDA:
Step 1.
After entering your part on the Search bar, click the Filter button to reveal the filters available.
Step 2.
Select your filters, and then click the See Parts button.
Step 3.
And if you want to clear all your selections, just click Clear All to remove all your current filters.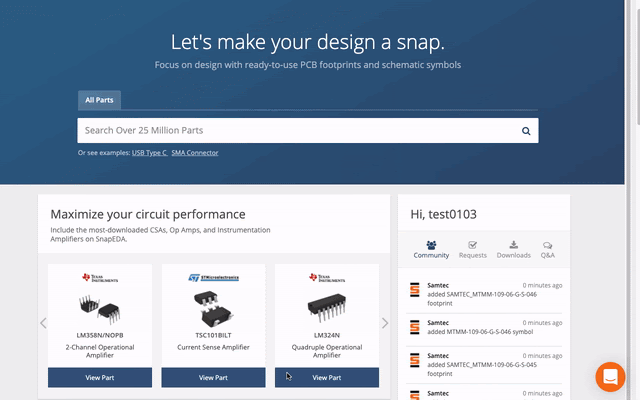 There you have it. More exciting things are coming so stay tuned for our next filters update!