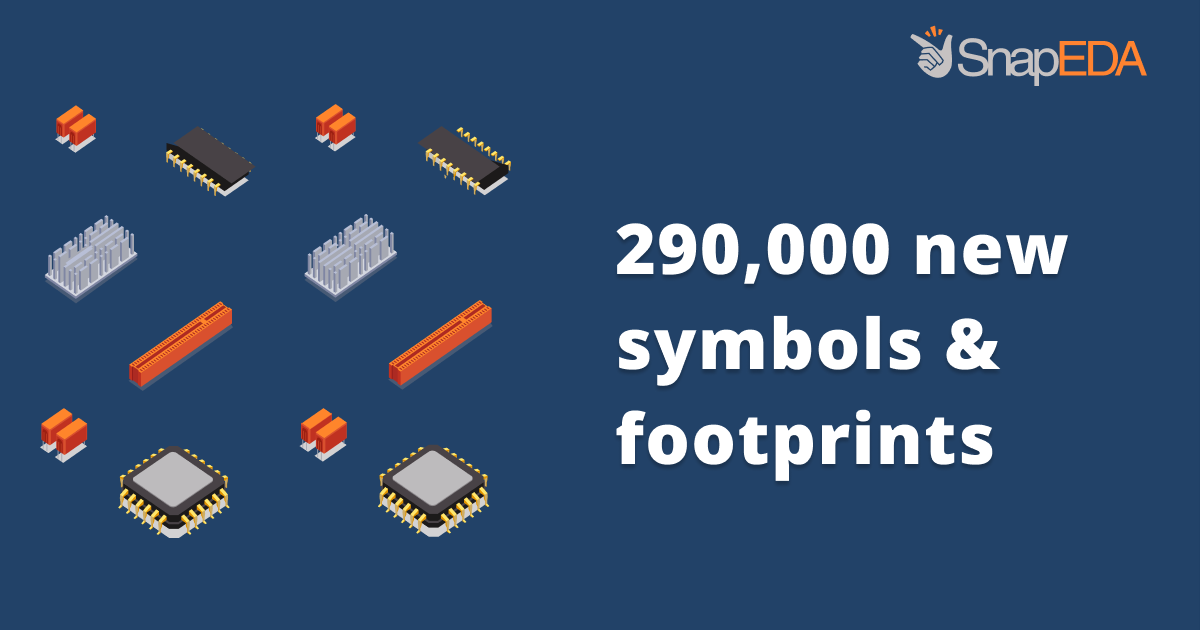 290,000+ New Symbols and Footprints Added to SnapEDA
Over the past six weeks SnapEDA's component engineering team has been focused on our engineering community's main request: Add more libraries. This is why we have added 290,261 new symbols and footprints to help engineers to design their PCBs lightning-fast, we're all about providing the building blocks for engineers so they can spend their time on what really matters, creating awesome products and keeping pace with the speed of innovation.

Throughout the third quarter of 2020, SnapEDA brought this new CAD models content into their library database:
KOA Speer
An affiliate of Japan-based KOA Corporation, KOA Speer manufactures a wide range of products from resistor arrays to thin-film inductors. It is considered one of the leading developers of anti-sulfuration chip resistors. There are over 70K new models for KOA resistors available for engineers to download.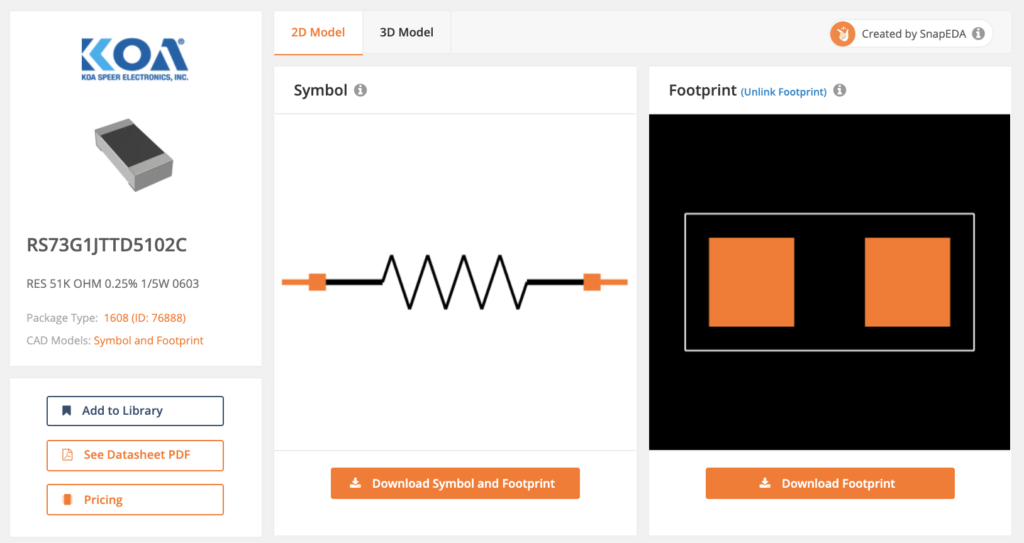 Samtec
Since 1976, this Indiana-based connector company has been catering to global tech brands and small start-ups in more than 125 countries. It is also known for manufacturing industry-standard cables, optics and other electronic interconnect solutions. As our engineering community knows, we have been adding thousands of Samtec models every week during the last 3 months and now, we have symbols, footprints and 3D models for over 400K Samtec components.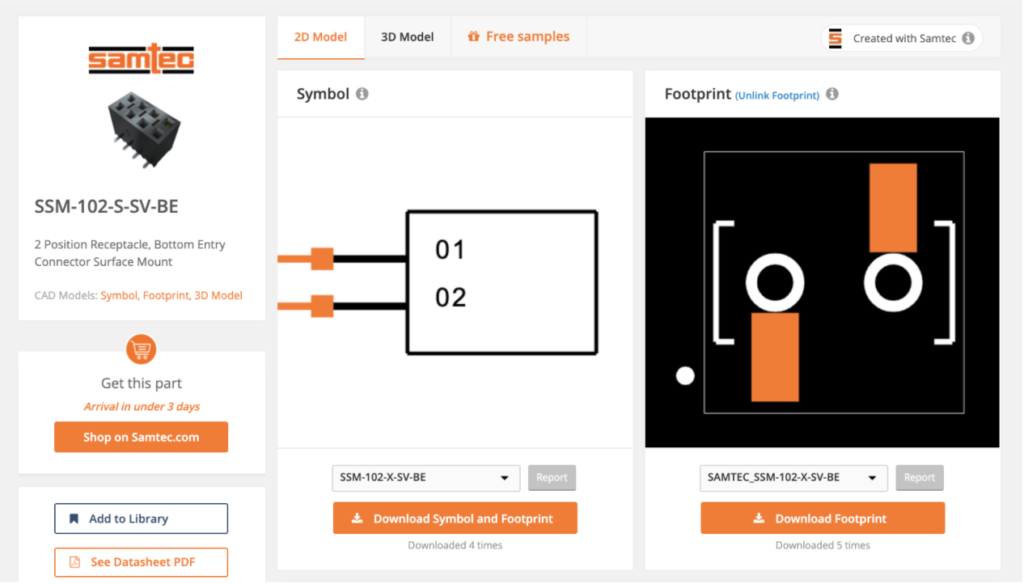 Molex
As one of the world's leading electronic, electrical and fiber optic manufacturing companies, Molex traces its roots in 1938 when it started selling flower pots made out of an industrial byproduct plastic. Today, it caters to a variety of tech customers in 5G, data center, IoT and connected home industries. We have added over 900 new models for molex connectors, they can be found in our website and in our new plugins.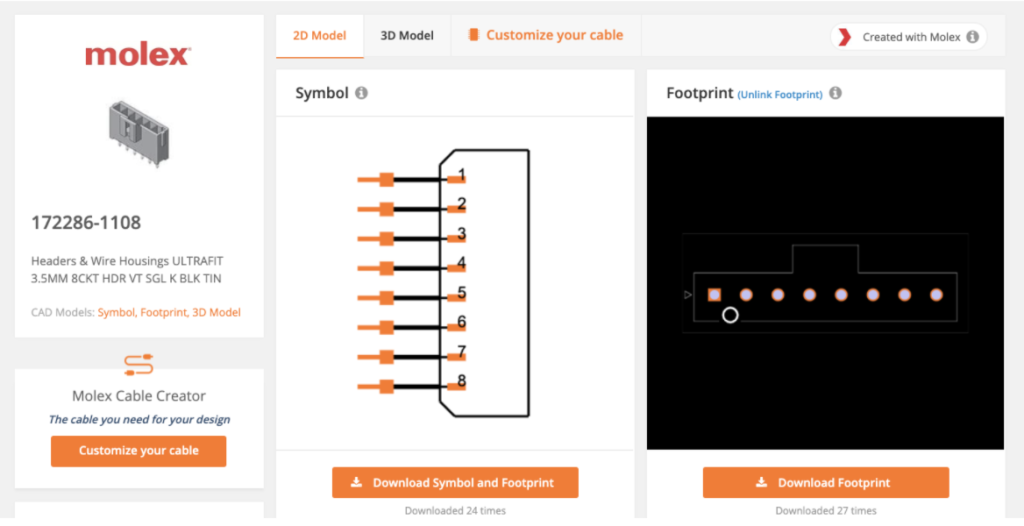 Texas Instruments
With more than 80,000 products that cater to personal electronics, communications equipment, enterprise systems and automotive markets, Texas Instruments is one of the most popular semiconductor developers in the world. It has 14 manufacturing sites spread across Asia and North America that are able to produce billions of chips every year. We have added around 1K new symbols and footprints for Texas Instruments integrated circuits.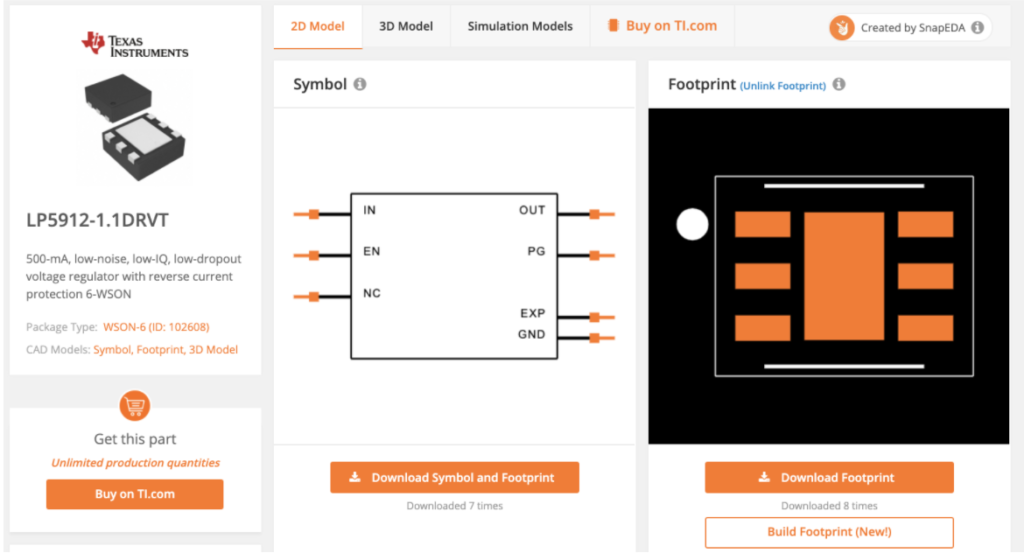 CUI Devices
This electronic components manufacturer caters to customers in the audio, thermal management, sensor, interconnect and motion solutions. Its design center is headquartered in Oregon while its manufacturing families are located in five Asian countries. We added more than 100 new symbols and footprints for CUI Devices connectors .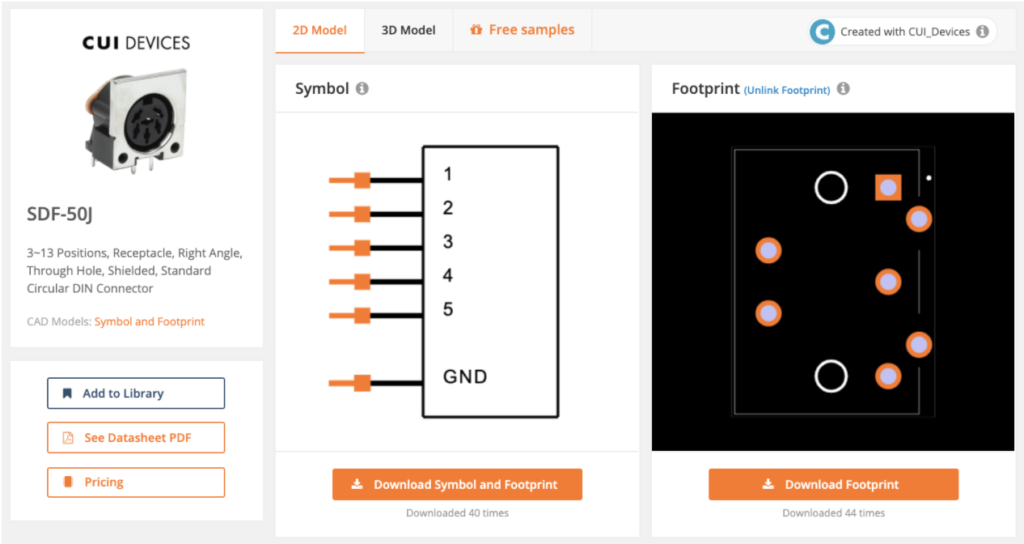 As we head into 2021, we'll also be making several standard symbols design improvements and we aim to deliver more than 2 million new models so engineers and designers can have more options to choose from when searching for the next component that will help them to design the best new tech for 2021.