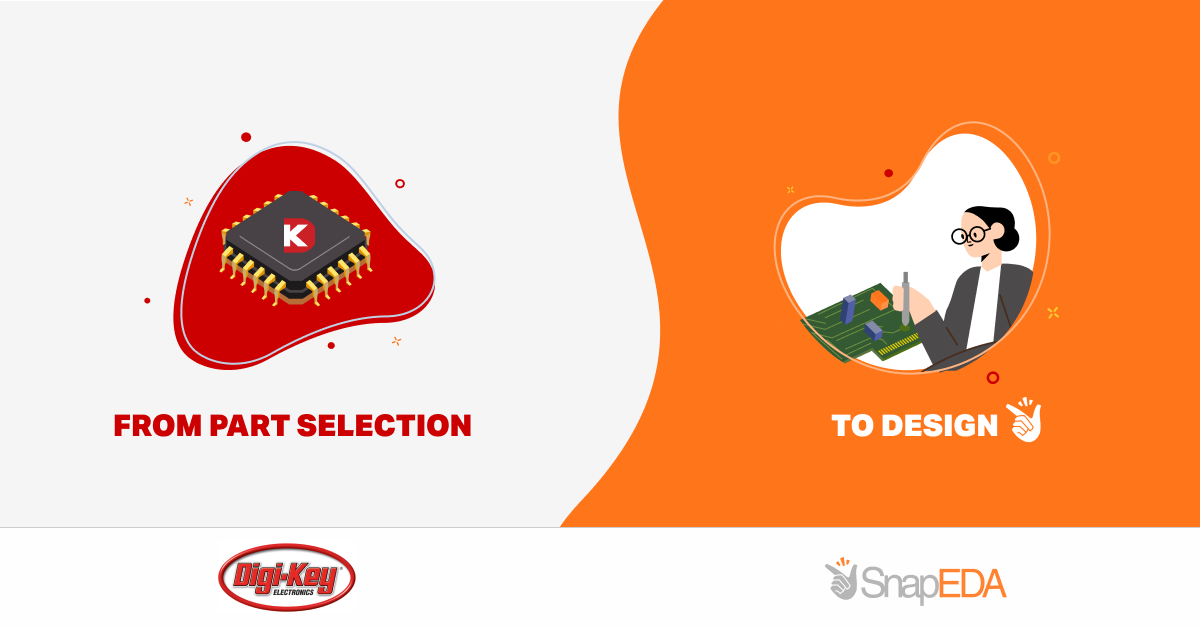 Over 1.5MM SnapEDA CAD models now on Digi-Key!
You can now find over 1.5 million SnapEDA CAD models on Digi-Key Electronics, a leading global distributor of electronic components.
This means that Digi-Key customers can take advantage of SnapEDA's free symbols, footprints and 3D models that are compatible with various E-CAD formats, including Altium, Fusion360, Eagle, KiCad, Allegro, OrCad, PADS and many more.
About Digi-Key
Digi-Key is a household name amongst engineers. But let's start with some history anyway.
Since 1972, Digi-Key has been supplying the world with electronic components as an authorized distributor for more than 1,500 suppliers. It also provides assistance to customers who need to find the correct parts or ask for recommendations for design.
To date, Digi-Key carries 11.5 million products that are ready to be shipped on the same day with annual sales valued at $3.6 billion.
On average, it processes 5.3 million orders per year, serving almost 700,00 customers. 
Who Uses Digi-Key
Digi-Key caters to design engineers, purchasers and electronic product designers who want immediate shipment for their electronic component orders. 
With the availability of SnapEDA on the Digi-Key website, professional designers can easily browse and download ready-to-use CAD models for their projects from its huge library for circuit board design. They can now streamline their design flow with SnapEDA's high quality CAD models.
How to Find SnapEDA Symbols, Footprints and 3D Models from Digi-Key
To find SnapEDA symbols, footprints and 3D models from the Digi-Key website, follow the steps below:
Step 1.
Go to Digi-Key.com.
Step 2.
Search for the part you need.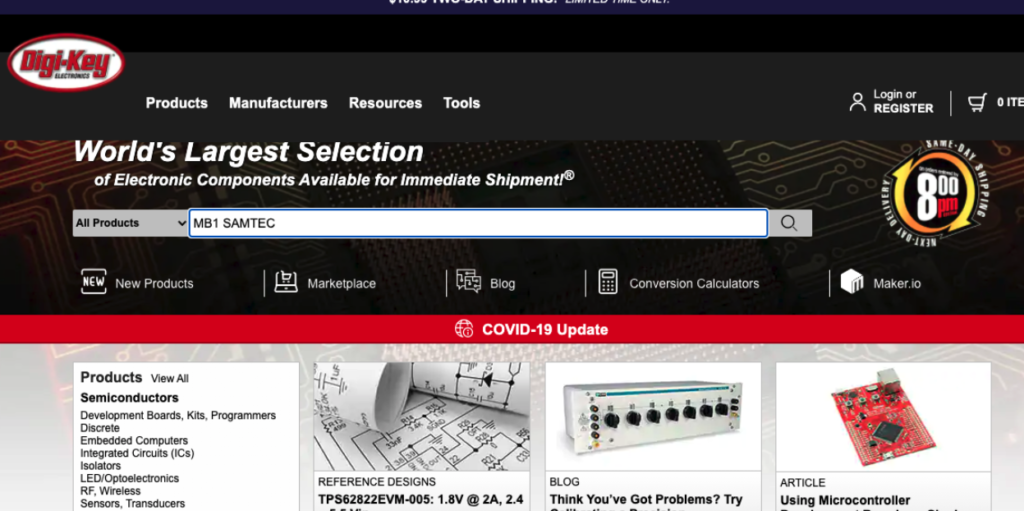 Step 3.
Tick the box beside EDA/CAD Models to filter, then click your preferred product category below Electronic Components.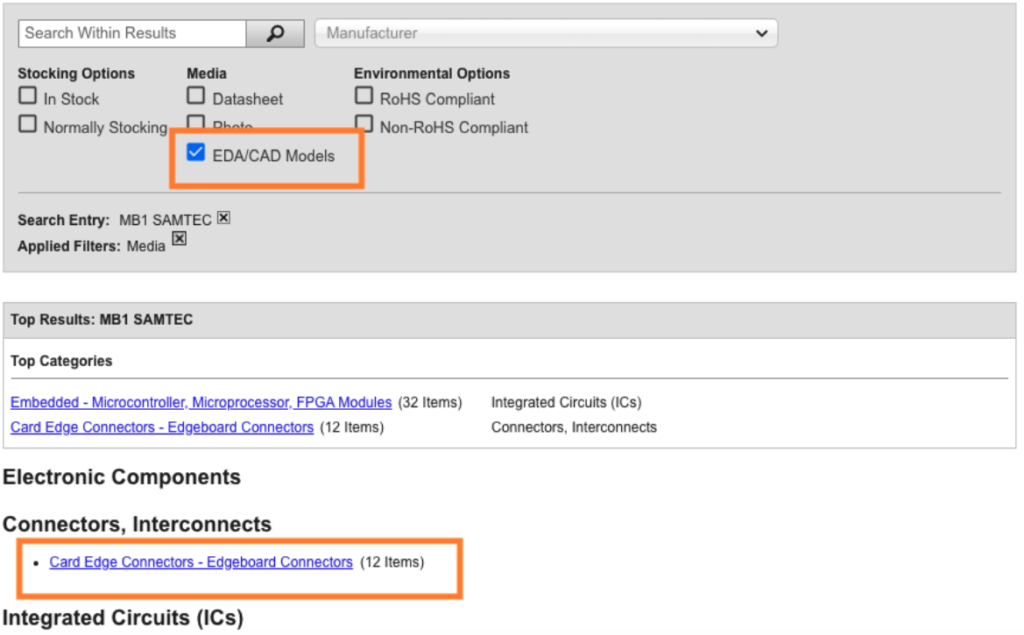 Step 4.
Click on the part number of your choice.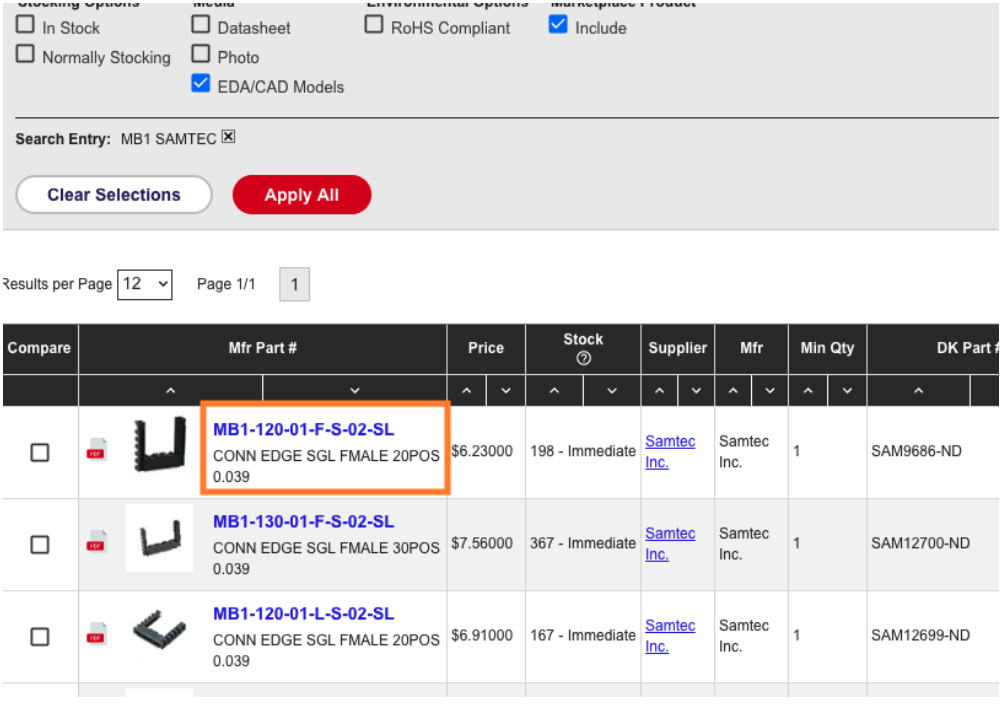 Step 5.
Scroll down and click the SnapEDA link beside the EDA / Cad Models section.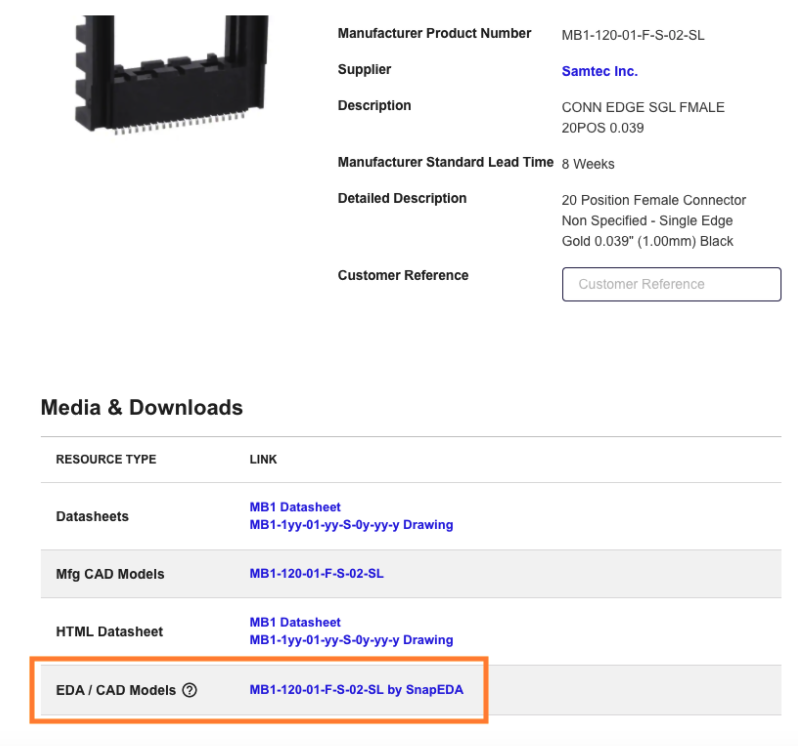 Step 6.
You will be redirected to the SnapEDA website. Click on the Download Symbol and Footprint button.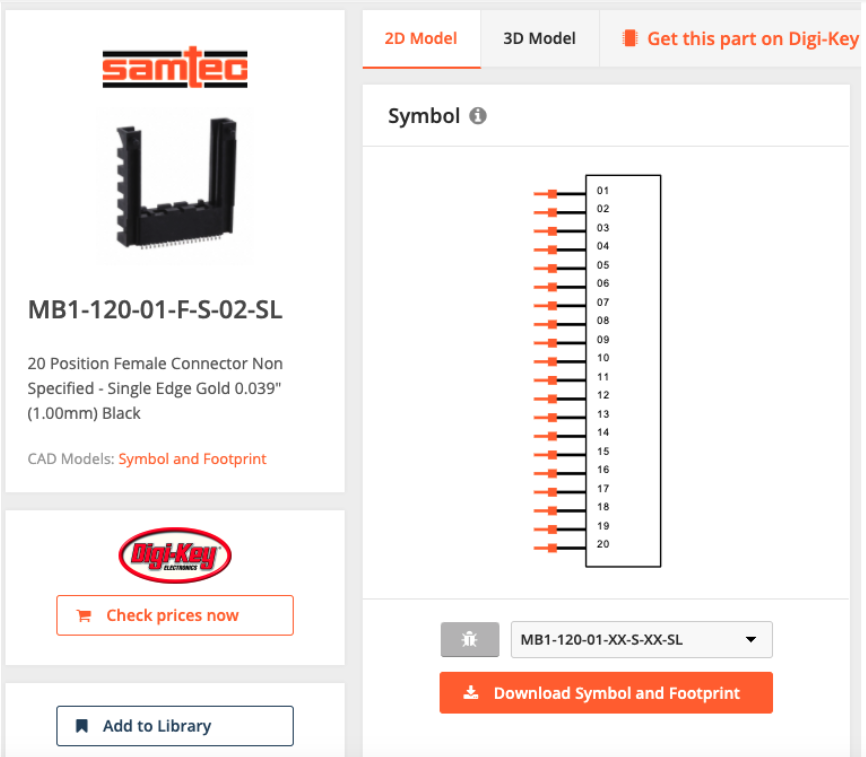 Step 7.
Select the format that you prefer.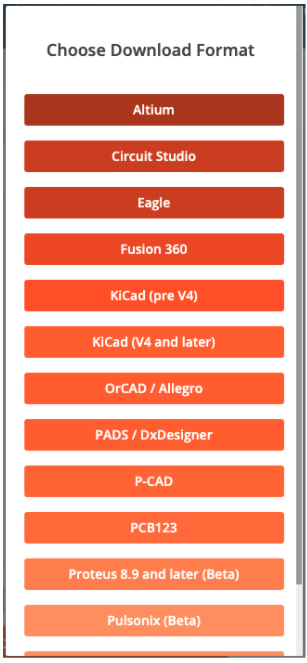 It's as simple as that! You've now downloaded the CAD models, saving days of time.
Happy designing!