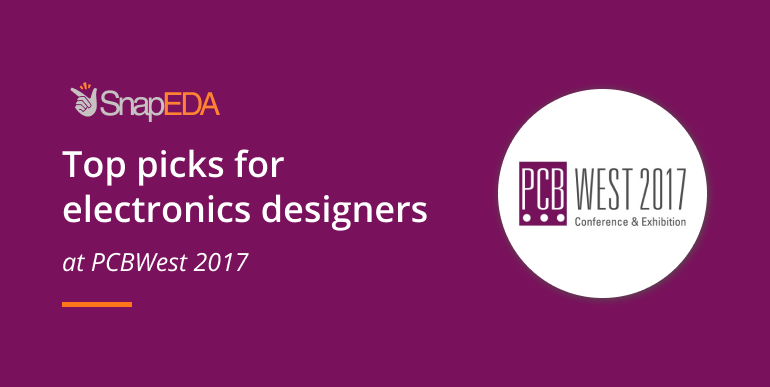 Our top picks for electronics designers at PCBWest 2017
On September 13th, the SnapEDA team made the trek down from San Francisco to sunny Santa Clara (in Silicon Valley) for the annual PCB West exhibition. The show was packed with great energy – meaning lots of exciting things are on the horizon for the electronics industry! Here are some of our favorite products from the show!
1 – Rapid prototyping for rigid and flexible PCBs with BotFactory
For those looking to quickly and cost-effectively prototype a new idea, BotFactory supplies a desktop PCB printer that allows engineers to fabricate multi-layer, rigid or flexible PCBs in under an hour, and for less than $5. The BotFactory Squink also provides the ability to apply solder paste and then pick-and-place parts onto the newly created rigid or flexible PCB. The BotFactory Squink is a true PCB "printer" that uses inkjet technology to deposit conductive traces and insulating layers to print fully functional, multi-layer PCBs.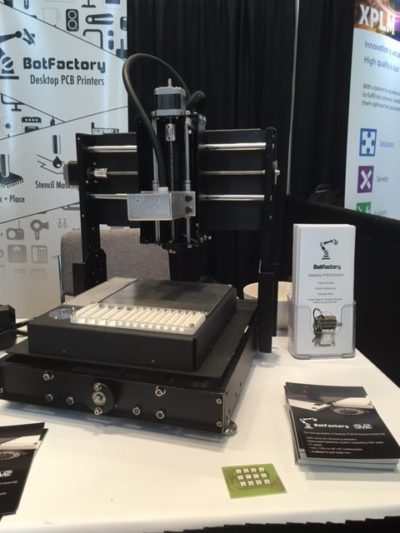 2 – The Nano Dimensions 3D printer
This product was pointed out to us by Jose Espina of Vishay, and we have to agree that the DragonFly 2020 is quite the machine. It manufactures professional, multi-layer PCBs in just a few hours with traces as small as 100 µm, and layer thicknesses as low as 3 µms. It's basically a poly-jet 3D printer that can print multiple materials, including a conductive material for the traces. Beyond the mechanical height of the machine, there is also no limit to the number of layers it can print. Of course, such a machine doesn't come cheap. It is priced at $250,000.
3 – Sunstone Circuit's PCB123 and SnapEDA integration
Last but not least, Sunstone Circuits was at PCB West demonstrating the newly added SnapEDA integration in their PCB123 design software. 
PCB123
is a free, full-function PCB CAD tool, comprised of a schematic editor, physical layout editor, 3-dimensional mechanical previews, and BOM editor. With the new SnapEDA integration, designers can search and download parts quickly. They'll get access to new parts added to the database in real-time, and also have the ability to request parts via SnapEDA's popular
InstaPart
service.