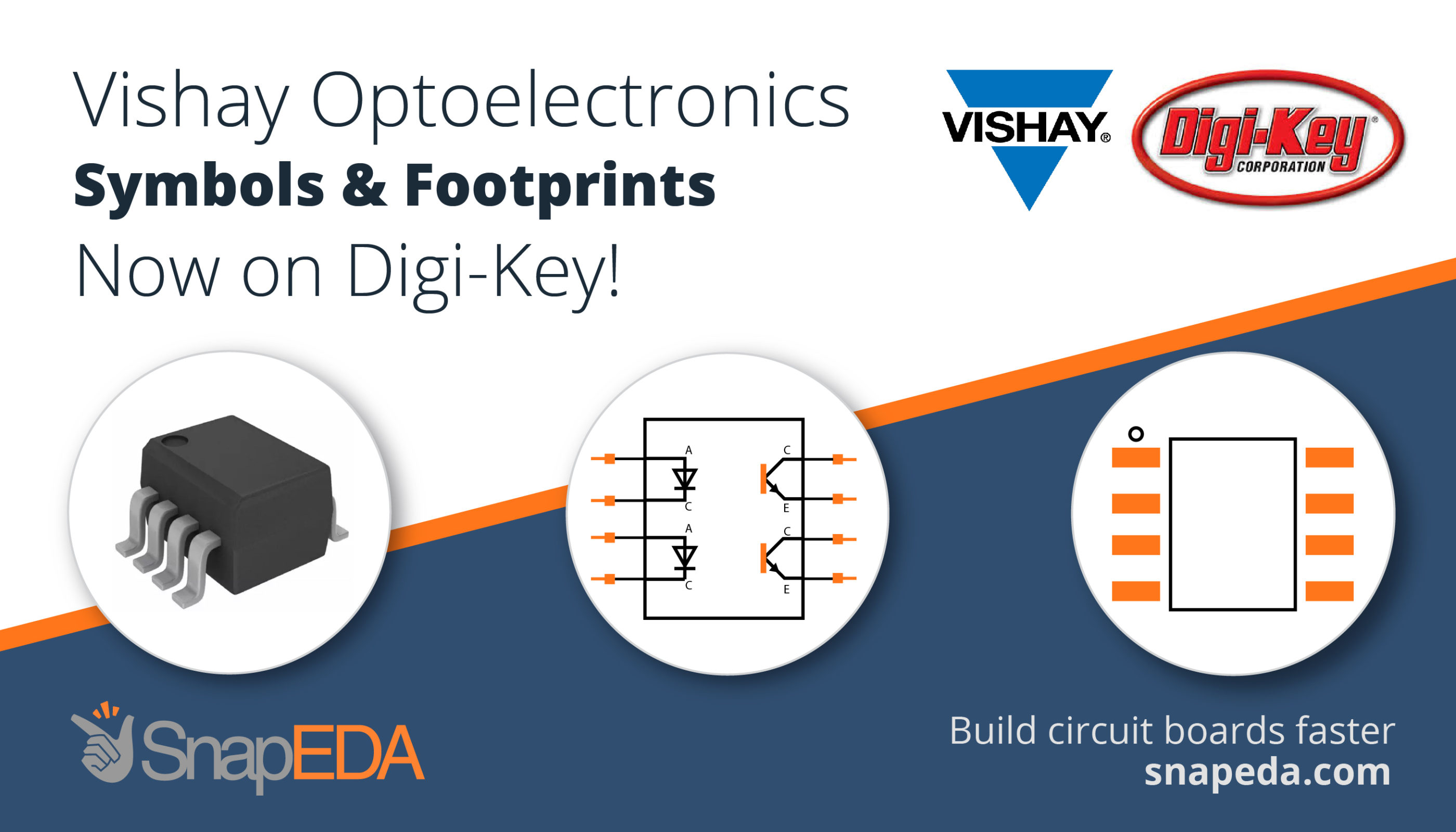 Symbols & Footprints for Vishay Parts Now on Digi-Key!
Today we have great news to share for any PCB designers out there who are tired of making symbols & footprints for their designs.
You can now find SnapEDA's multi-CAD-compatible symbols & footprints on Digi-Key!
Designers spend days creating digital models for each component in their circuit board designs. With this new collaboration, designers can simply drag-and-drop high-quality, auto-verified models into their designs, saving them days of time.
Vishay's optoelectronics portfolio provides a one-stop-shop for all optical sensor and isolation solutions. Vishay's optical sensor portfolio includes proximity sensors, ambient light sensors, RGB and UV sensors that are used in smartphones, wearables, automotive, and various IoT applications.
You can explore Digi-Key to find symbols & footprints for Vishay optical sensors, optocouplers, solid-state relays, and MOSFET drivers. The models are also available on SnapEDA.