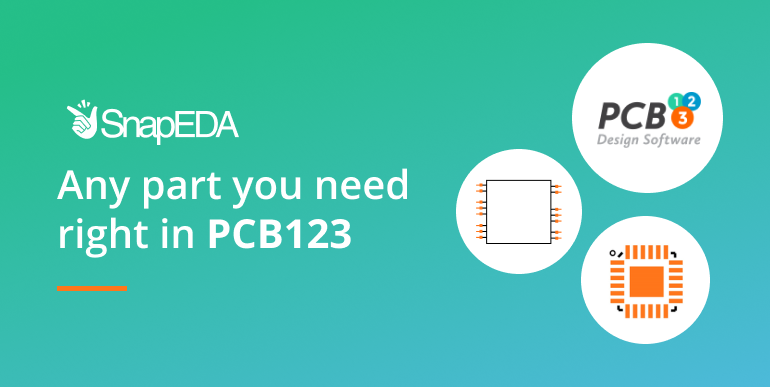 You can now search for symbols & footprints within PCB123!
As of today, electronics designers who use PCB123 will be able to search for symbols and footprints without ever having to leave their design environment. We've collaborated with PCB123 to bring the power of SnapEDA search right inside this free, full-function PCB design software.
Designers have traditionally wasted days creating digital models, such as symbols & footprints, for their designs. This process is tedious, time-consuming, and error-prone. With today's release of PCB123 Version 5.6, designers can now search and download free, cloud-based symbols and footprints directly during design capture and layout, significantly boosting design productivity.
PCB123 (created by Sunstone Circuits) is a free, full-function PCB CAD tool, comprised of a schematic editor, physical layout editor, 3-dimensional mechanical previews, and BOM editor. By augmenting the tool with cloud-based libraries, designers will get real-time access to new symbols & footprints added to SnapEDA's catalog, as well the ability to request parts they need for their designs with InstaPart, the company's popular 24 hour parts request service.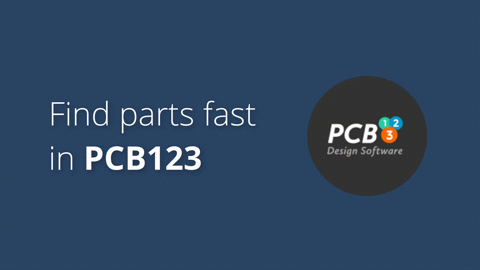 All new models created by SnapEDA conform to the latest IPC standards (IPC-7351B) and are vetted with its patent-pending verification technology. Design content is available for millions of electronic components, enabled by SnapEDA's proprietary, automated library creation, translation, and verification technology.