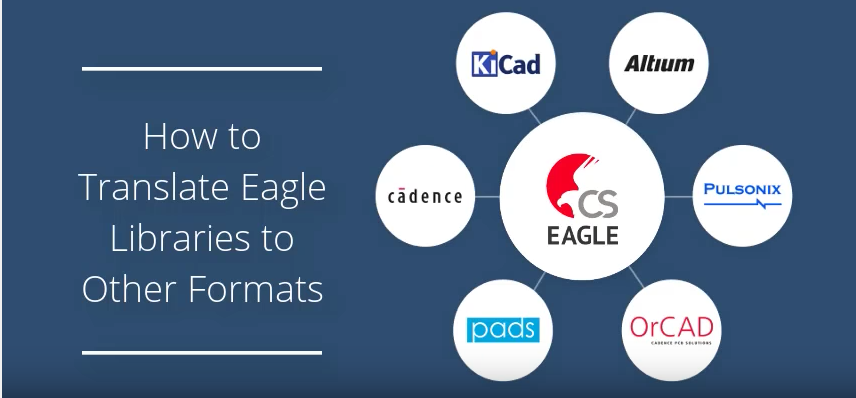 How to Convert Eagle Libraries to Other Formats (KiCad, Altium, OrCAD, etc.)
You can now convert your Eagle libraries to KiCad, Altium, OrCad (and other formats) on SnapEDA.
When Autodesk moved Eagle to a subscription model last month, many of our users began asking how they could translate their libraries.
We are big fans of Eagle and the new changes they're making, and are confident that the subscription model will bring much-needed features to the software. But we also understand that it is (for many) a showstopper. Hopefully this free tool is helpful to those for whom this is the case.
Try the tool for yourself here, or watch the video below to see it in action!