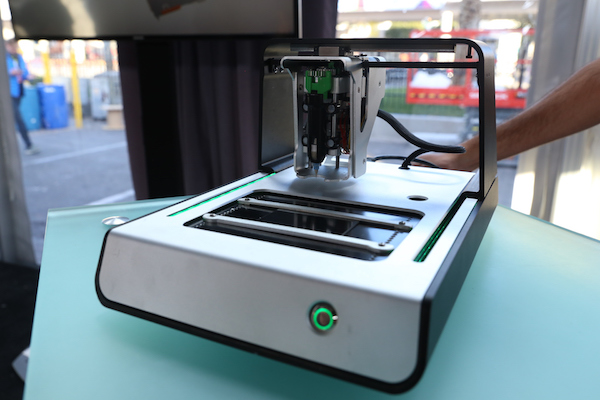 The Top 4 Desktop PCB Printers
Deadlines are an unpleasant part of life for an electronic designer.
While design of a printed circuit board (PCB) can
be done
internally
, manufacturing is generally outsourced
. This dependence
often
results in uncontrollable, and unexpected delays.
Just
imagine if you had to wait days or weeks to get an assembled PCB, only to find out that there was one
small
error. Then, knowing that upon correcting the error, that you'd have to wait days or weeks yet again. It is here that desktop PCB printers are aiming to come to the rescue.
About Desktop PCB Printing
Already, replacement teeth and even body joints can be 3-D printed, so why not PCBs?
Desktop PCBs are
 (to some extent) an application of 3-D printing (also known as additive manufacturing)
. 
These printers can print a variety of PCBs, and even place components with a variety of soldering options
. Upon uploading a
software file, a ready-to-test PCB will be delivered. Keep in mind though that the quality of the boards are more geared towards prototyping.
When selecting a PCB printer, one should evaluate features such as the minimum line spacing or package size, number of layers, substrate materials, whether it can do pick-and-place of components, speed, communication, and cost. We have briefly evaluated five of the top machines in the market based on these features, so let's take a look. (Printers are listed in no particular order)
#1 – Nano Dimension DragonFly 2020
The Nano Dimension DragonFly 2020 PCB printer
is touted
as the world's first 3-D PCB printer, and the first desktop printer to meet IPC guidelines. It can produce PCBs from scratch, with minimum feature sizes of
 80 μm and 
maximum
of 1.5 mm. The
minimum
layer thickness is 30 μm or 0.03 mm. Positioning accuracy is 25μm along any axis. The
maximum
build size is 200 x 200 x 3 mm. It can produce
multiple
layered PCBs with a total thickness up to 3 mm. The printer supports
many
different conducting and dielectric inks.
Price: $50,000 – $100,000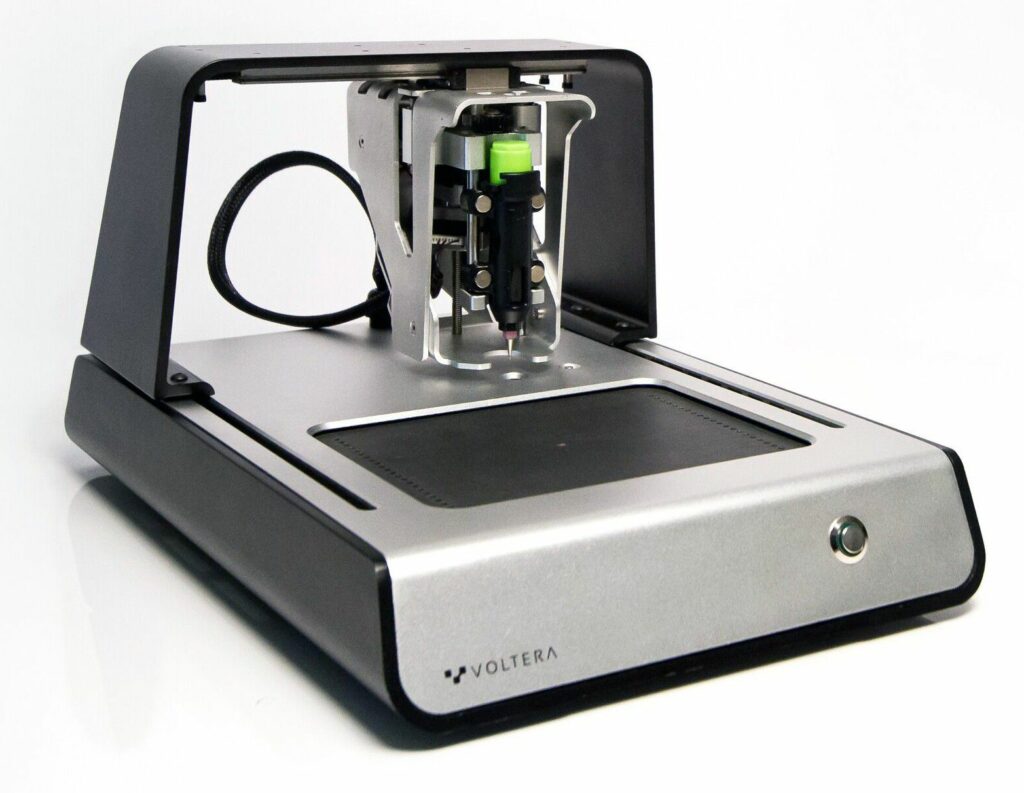 #2 – Voltera V1- PCB Printer
The Voltera V1 is an 
economical
machine
sufficient
for producing prototype PCBs
. PCBs of up to 135 mm by 113.5 mm can
be printed
with traces of
minimum
width 200 μm.
Minimum
pin-to-pin pitch is 0.8 mm with the conductive ink, and 0.6 mm with solder paste. It is compatible with
multiple
CAD packages.
Price: $2,199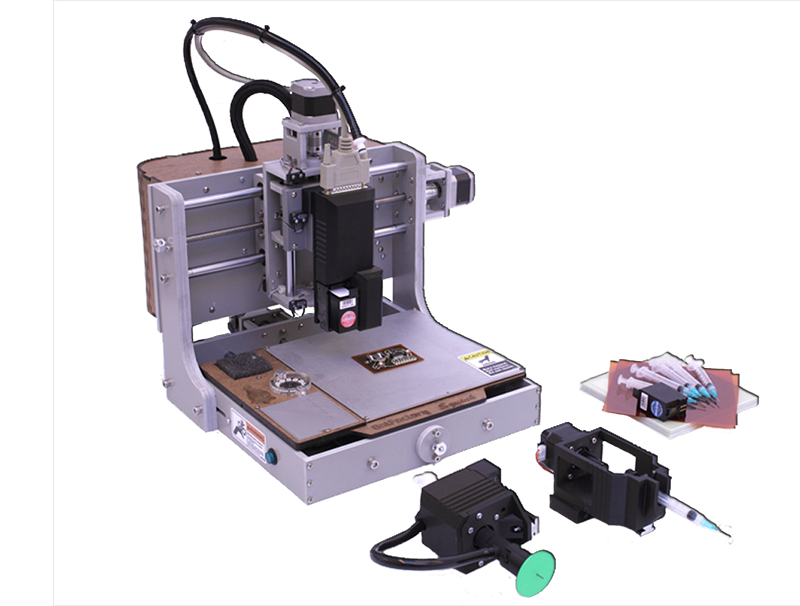 #3 – Squink

by BotFactory
Squink can print multilayer PCBs on different rigid as well as flexible substrates. Single-layer circuits can
be made
to 15.2 x 15.2 cm, while multi-layers
are limited
to 8.4cm x 15.2cm.
Minimum
feature size can be 0.254 mm, but 0.508
is recommended
.
It has three heads-one for printing, the other for gluing or applying solder paste, and the third for pick and place
. It can assemble at 4 parts per minute, with the smallest package size of 15.4 mm. Automatic placing of through-hole components may become available later.
#4 – Othermill Pro
The Othermill Pro is
essentially
a portable milling machine adapted to produce fast double-sided PCBs with trace widths down to 150μm
. Positioning accuracy is about 75 μm. Workpiece size can be up to 140 × 114 mm. One limitation is that harder materials like glass and FR-4 cannot
be used
. The Othermill Pro 
works with
multiple
operating systems and PCB software. Currently only available in the U.S.