Seeed's Open Parts Library Now Available on SnapEDA!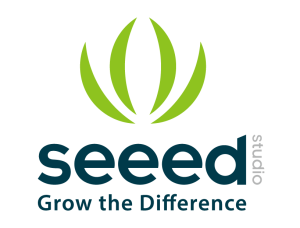 We are excited to announce that Seeed Studio's Open Parts Library is now available on SnapEDA! For those unfamiliar with Seeed, they're an open hardware facilitator based in China that inspires startups and makers with electronics resources, and provides in-house engineering, supply chain management, and manufacturing services.
What exactly is the Open Parts Library? When designing a circuit board and selecting components, it can be hard to know where to start. Whether its selecting a bluetooth module or a 10k resistor, the components you choose will affect your bill of materials (BOM) cost, lead times, and overall peace of mind (as anyone who has ordered — and paid shipping charges — from multiple distributors knows too well).
Seeed's OPL is a collection of commonly used components geared towards makers that most (if not all) distributors generally have on hand, are cost effective, and are design for manufacturing (DFM) friendly. In terms of manufacturing, the components are large enough to be hand-soldered when prototyping early on in the design process, and when ready for volume manufacturing, can be easily assembled without requiring precision equipment.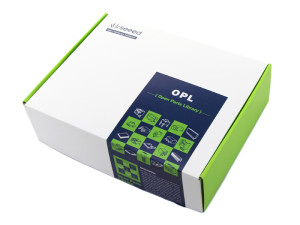 Seeed's Open Parts Library Component Sets

Seeed, which is based in Shenzhen, China, selected components from trusted manufacturers that leveraged the strength of their local supply chain. However, because most of their customers are based in the U.S., the parts are also widely distributed in North America.  Seeed also does PCB manufacturing & assembly and ensures the components in the OPL are always stocked to shorten lead times. This has also given them the ability to test the reliability of the parts in the OPL thousands of times.
The components were selected based on Seeed's experience reviewing customers' designs, where they started to see patterns and began to identify a standard set of components being used. Although the OPL is more suited to makers, Seeed hopes to release more versions of the library, such as one for startups or targeted towards particular applications.
By making the library available on SnapEDA (created by Seeed's engineers), the libraries are now accessible in a wider range of design formats.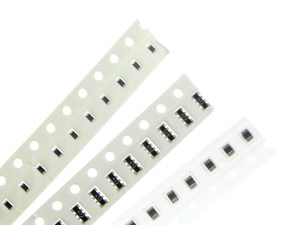 For those who are unfamiliar with SnapEDA, it is a platform for electronic design data, including PCB footprints and schematic symbols. Rather than spending hours creating design data from scratch, engineers can simply search for a component on SnapEDA and download design data instantly, saving them hours of time in the process. Design data on SnapEDA is free for download and exports to all major design tools, including Eagle, Altium, KiCAD, Cadence OrCAD/Allegro, Mentor PADS, & Pulsonix.
Over a thousand components are included in Seeed's library, including microcontrollers like the Cortex M4 and the Atmel328P,  ICs, resistors, capacitors, inductors, diodes, transistors, crystal oscillators, connectors, and fuses.
Seeed also constantly updates the OPL, so if you have ideas on new parts that should be added to the library, be sure to let them know.
Resources: