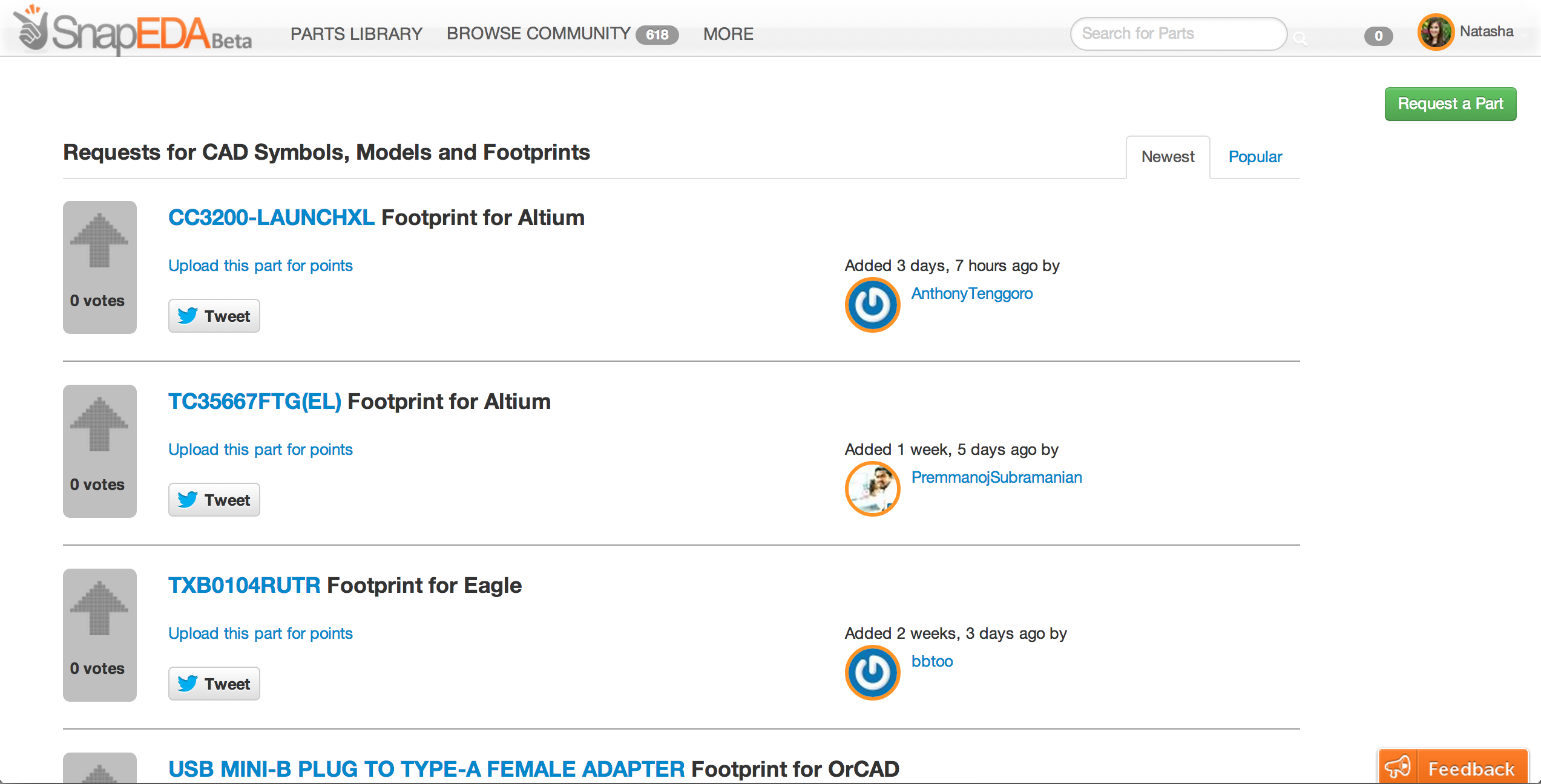 Request a CAD Symbol or Footprint in Two Clicks!
Did you know that you can request a CAD symbol or footprint on SnapEDA in as little as two clicks?
Once a request has been made, members in our community often upload them within one week. All CAD symbols and footprints currently export to OrCad, Allegro, Altium, Eagle, Pulsonix, PADS and Kicad.
Watch this video to find out how it works, and then give it a try.