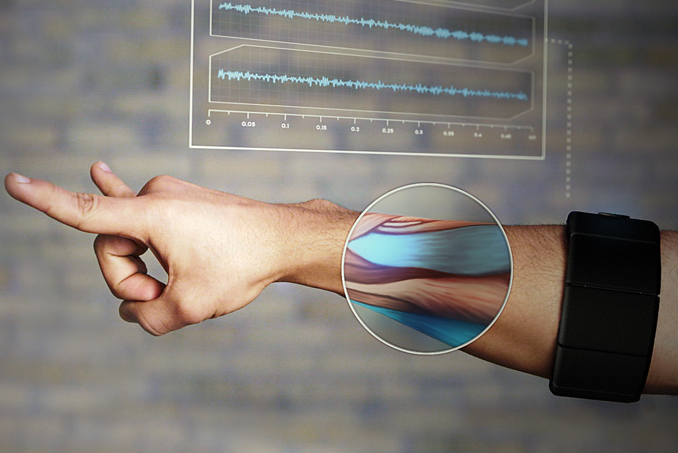 5 Interesting Wearable Startups to Keep An Eye On
Today we are one step closer to transforming into cyborgs with the advent of wearable technology, which is turning what was science fiction only a few years ago into a reality.  From augmented reality goggles to smart watches (possibly holographic in the near future) and fitness trackers, the industry is evolving at an incredibly fast pace.
Despite competition heating up at large companies like Google, Apple, Samsung, LG and Sony, it's interestingly a lot of smaller companies launching some of the most novel gadgets. Startups creating new devices are sprouting up like mushrooms, and are also catching the eyes of  larger companies who are acquiring them left and right. Here are some great wearable tech startups you'll want to keep your eyes on.
1. Kiwi Move (Kiwi Wearables)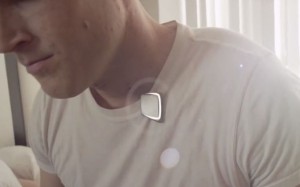 Kiwi Move is expected to be a big hit among techies and health enthusiasts. This little collar pin-like device has 6 sensors integrated into it, including motion and temperature sensors, which automatically track daily activities, including stairs climbed, body movements, nutrition intake,  etc. It can even count your hours of sleep – another important aspect of a healthy lifestyle. With a promised battery life of 5 days, you can wear it and forget about it.
2. Myo (Thalmic Labs)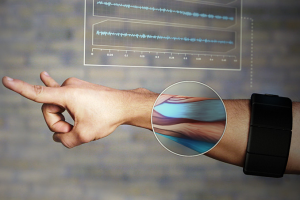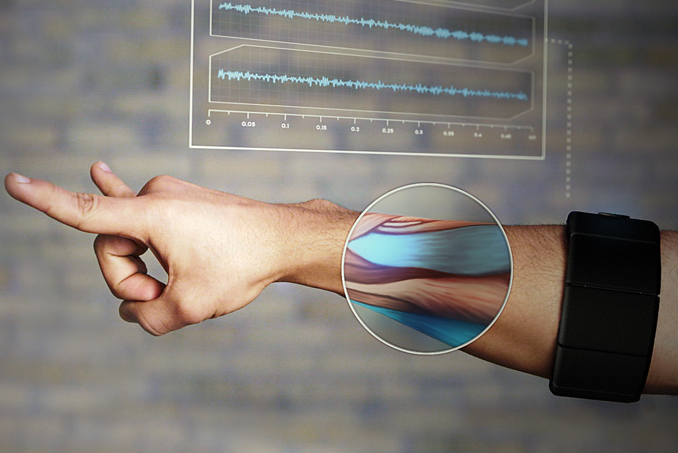 Myo, which is Muscle in Greek, is a revolutionary product which allows gesture control from muscle movements. Myo can decode your electromyogram (electrical signals generated from muscle movements) and use it to wirelessly control the electronic environment around you. Myo recognizes movements such as your finger snapping or arm rotation to pause a movie or adjust the volume of your favourite song. It can also control robotix toys such as Sphero and Ollie. Another step closer to electronics-enhanced-telekinesis? Possibly!
The Myo Alpha, a prototype without software support, is only being sent to select developers and partners and is not available for pre-order. But they're planning to provide early access to their SDK to developers who want to build software around Myo's features in the first half of 2014. Latest news is that they're also planning an Oculus Rift integration (the company recently acquired by Facebook).
3. Nymi (Bionym)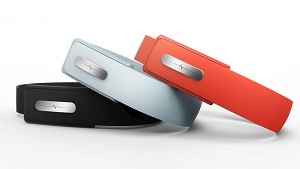 Could your cardiac rhythm be used to secure your identity? Bionym is trying to make this form of authentication a reality with Nymi in an aim to get rid of the repetitive task of keying in our pins and passwords throughout the day.
For Nymi to authenticate you, you need to press a button on it while it senses your heartbeat. Once authenticated, Nymi can replace passwords, pins, keys and your card information.
4. BioMan (AiQ)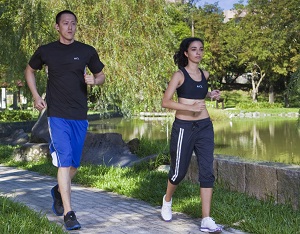 The development of electronics embedded clothing technology has progressed swiftly in the past few years. AiQ has a wide variety of products, from electromagnetic radiation shielding clothes, electronic heated sweaters, conducting gloves and glowing jackets. They achieve most of these features by using innovative technologies to integrate lightweight stainless steel yarns and threads into their textiles. But there's no stopping technology from going further.
AiQ's BioMan has certainly reached a new milestone in this field. BioMan, through the textile electrodes integrated into its fabric, can measure your vital signs for different purposes but without the worries of losing it. It can paired to your smartphone using Bluetooth. Are these products durable and washable? Big YES! The potential for AiQ's smart clothing is huge if they could combine these technologies into an integral product encompassing all of these features. Let's hope they're working on these.
5. Bond (Kwamecorp)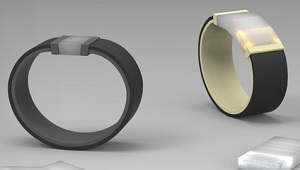 Bond is a new, and quite interesting innovation in the wearables world. Bond aims to bring the "Art of Touch" back into communication by focusing on touch and human emotions. Bond works in pairs – it can be a bracelet or a pendant. When one person touches their device, the other person even if geographically on the other corner of the planet feels it through the vibration.