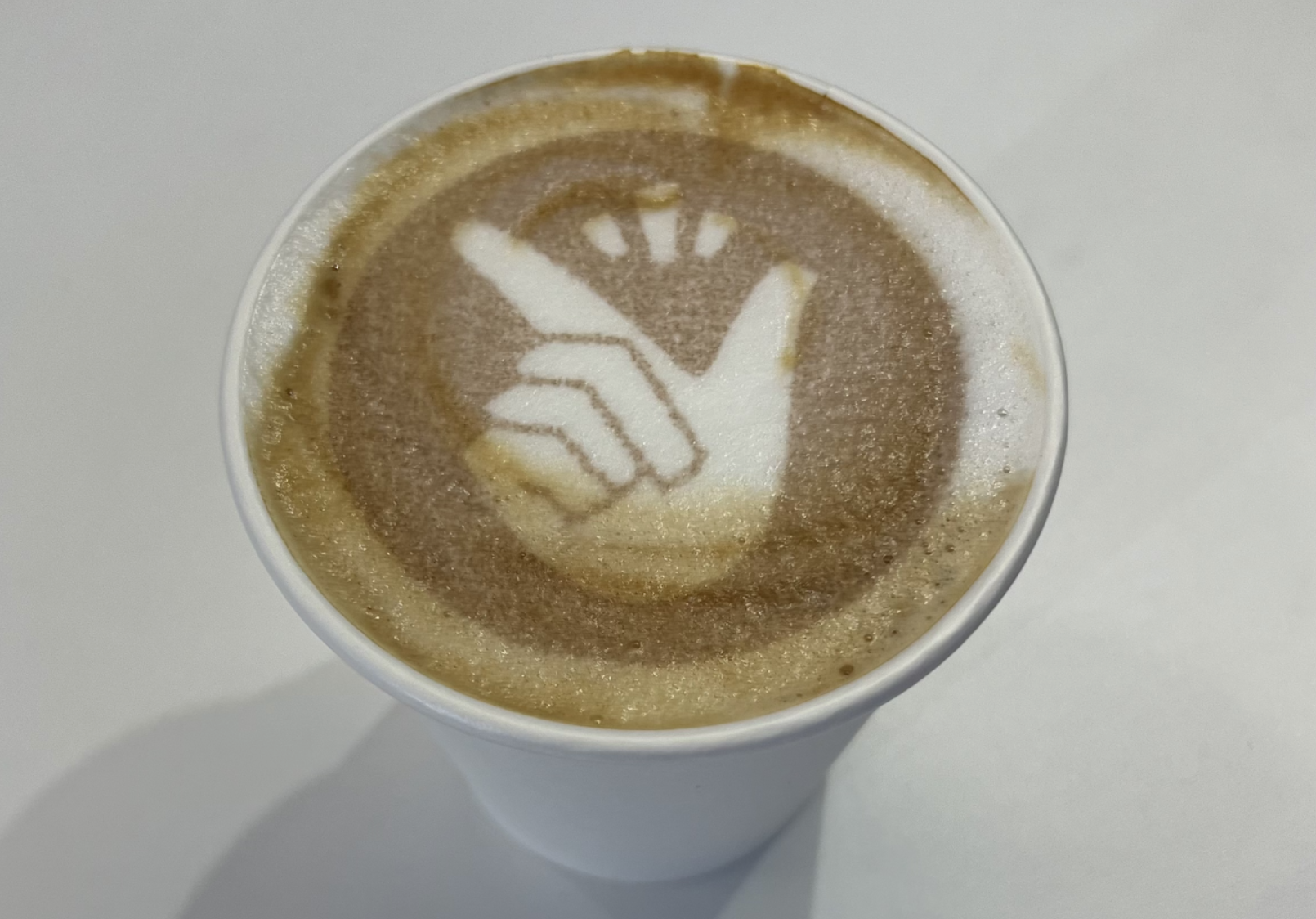 Our trip to Electronica
Every 2 years, over 80,000 folks from the electronics industry travel to the home of Oktoberfest (Munich!) to get together at the world's largest electronics design tradeshow, Electronica.
With over 18 halls – each larger than a football field – this event is absolutely massive!
The SnapEDA team jumped at the opportunity to travel across the pond to exhibit there this Fall. Being that this was the first gathering since 2018, this year's show was extra special and drew attendees from around the world. Our team exemplified the global nature of the event. Our small startup brought engineers from the United States, Colombia, and Serbia to all meet each other for the first time face-to-face. 😍
We were pleasantly surprised to see so many of our engineering community members there, given that we had assumed that the show was geared towards component suppliers and distributors only. We loved hearing about what you are building with SnapEDA, your kind words, and also your feedback to help us improve. Zeljko, our Senior Mechanical Engineer, loved the feedback about 3D models and the tradeoffs between details and rendering time within CAD tools.
We loved hearing that SnapEDA is making a real difference in the product development process for you. Also, many shared that you rely on our platform to design faster and streamline your workflow, and that you appreciate the time and money that we have been able to save you as a result. Many also shared that they appreciated the transparency and predictability it gives them in terms of design manufacturability. We really appreciate hearing your feedback, and we will continue to keep innovating and progressing to help you save even more time!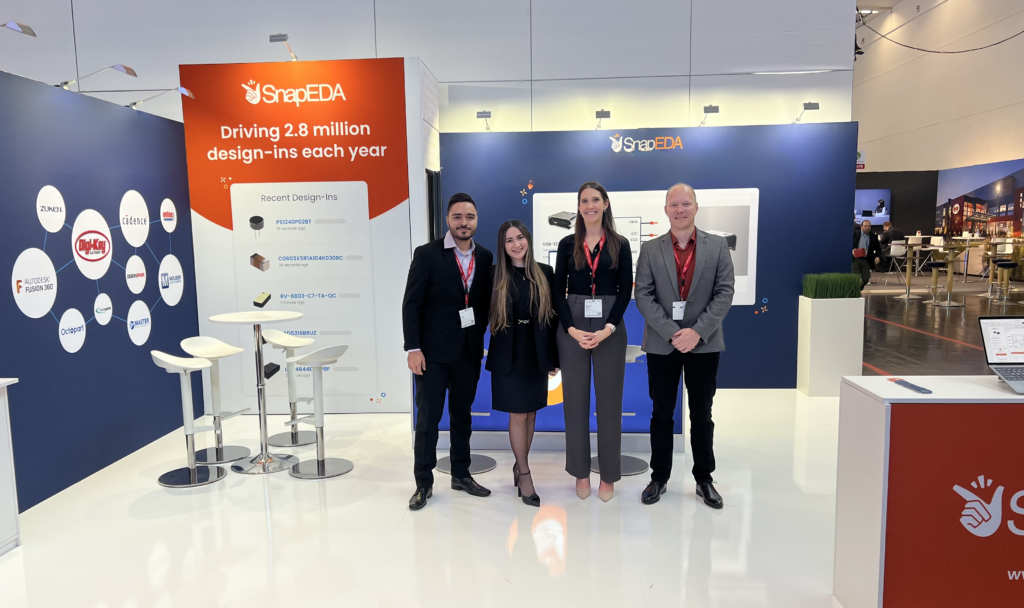 In addition to meeting with our engineering community, we met with many component suppliers and distributors. Our objective is to continue bringing more value to our community via more content as well as making SnapEDA CAD models available to you more places. We had many great conversations, with some exciting news launching soon, and some new integrations that have already gone live that were born out of the show! Stay tuned!
While the electronics design industry attracts the smartest people in the world, they're also no stranger to giving back and celebrating.
We loved the amazing displays aimed at giving back to the community, or simply celebrating wins within the community at large. Some of our favorites:
Our booth was right across from Digi-Key, which was celebrating the launch of its new 2.2 million square foot distribution facility with a large conveyor belt delivering gifts to engineers. Their booth was an incredible feat of engineering in and of itself and was packed throughout the entire show!
We were inspired by RS Components' #ActivistEngineering campaign, which was on display at their booth. Engineers using their Design Spark tool competed to solve environmental challenges around the world.
We were amazed that electronics industry folks (in addition to being brilliant) know how to have a great time! We had trouble keeping up with all the parties and happy hours across the event, and appreciated everyone's graciousness.
The Electronica Fair was an extremely valuable experience for us and we're very grateful for the opportunity to connect with so many talented engineers and industry leaders. We're looking forward to continuing these conversations, and incorporating your feedback into future developments. We hope to see you all at Electronica 2024.
Happy Designing!
The SnapEDA Team