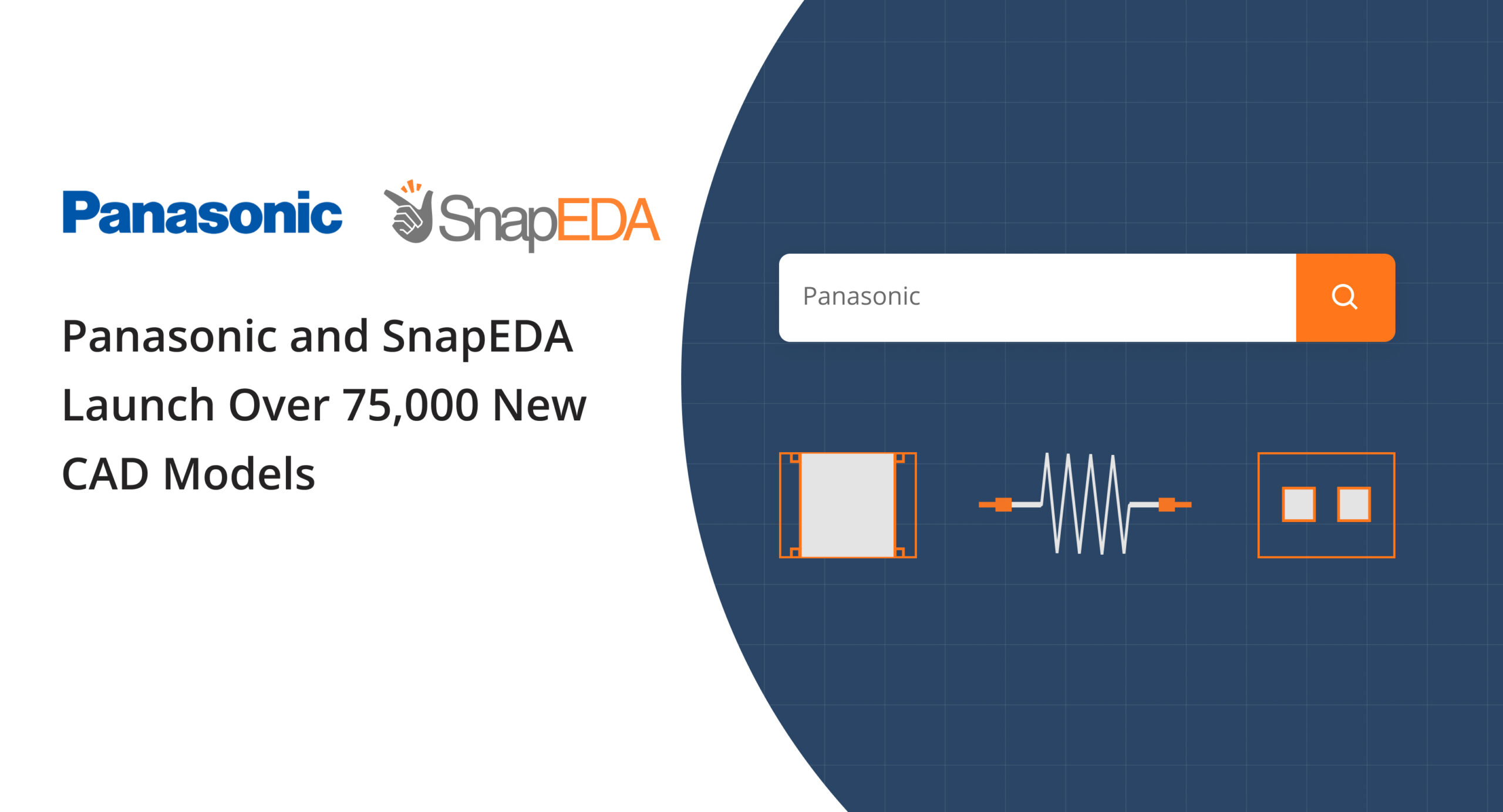 Introducing our new collaboration with Panasonic to save you time designing electronics
Today, we are pleased to announce our new collaboration with the Japanese tech giant, Panasonic.
Panasonic got its start in 1918, and is known in our consumer lives for everything from washing machines to televisions. However, if you're an electronics designer, other products may spring to mind when you think "Panasonic" – specifically their passive components, which they're been manufacturing for over 50 years.
Passive components like capacitors, resistors, and inductors are widely used in nearly every circuit board design. Passives are also some of the most challenging to find in-stock during the component shortage that our industry is currently facing.
Today, in collaboration with Panasonic, we're releasing over 75,000 new CAD models for their passive components, including their radial and surface mount resistors, capacitors and inductors.
The new models include schematic symbols and PCB footprints for electronics design, as well as 3D mechanical models to ensure proper mechanical clearances and design visualization. In addition to the CAD models themselves, engineers using SnapEDA can also see a real-time quality report generated by SnapEDA's patented verification technology.
The models can be downloaded free on the SnapEDA platform, as well as through its syndication network which includes Digi-Key, RSComponents' DesignSpark, and Mouser.
The new Panasonic CAD models are based on IPC-7351B, IEEE-315, and SnapEDA's standards, and are compatible with over 15 PCB design formats including Altium, KiCad, Autodesk EAGLE & Fusion360, Cadence OrCAD & Allegro, Mentor PADS, DesignSpark, Pulsonix, DipTrace, Proteus, & more.
How to find and download Panasonic models on SnapEDA
1 – Go to www.snapeda.com
2 – Search for Panasonic, or a specific part number like EEFGX0D471L or even a keyword like 3mOhm capacitor
3 – Click on a Panasonic part of your choice. There, you will find the CAD models including the footprint, symbol and 3D model, as well as other information like datasheets and pricing from distributors' sites.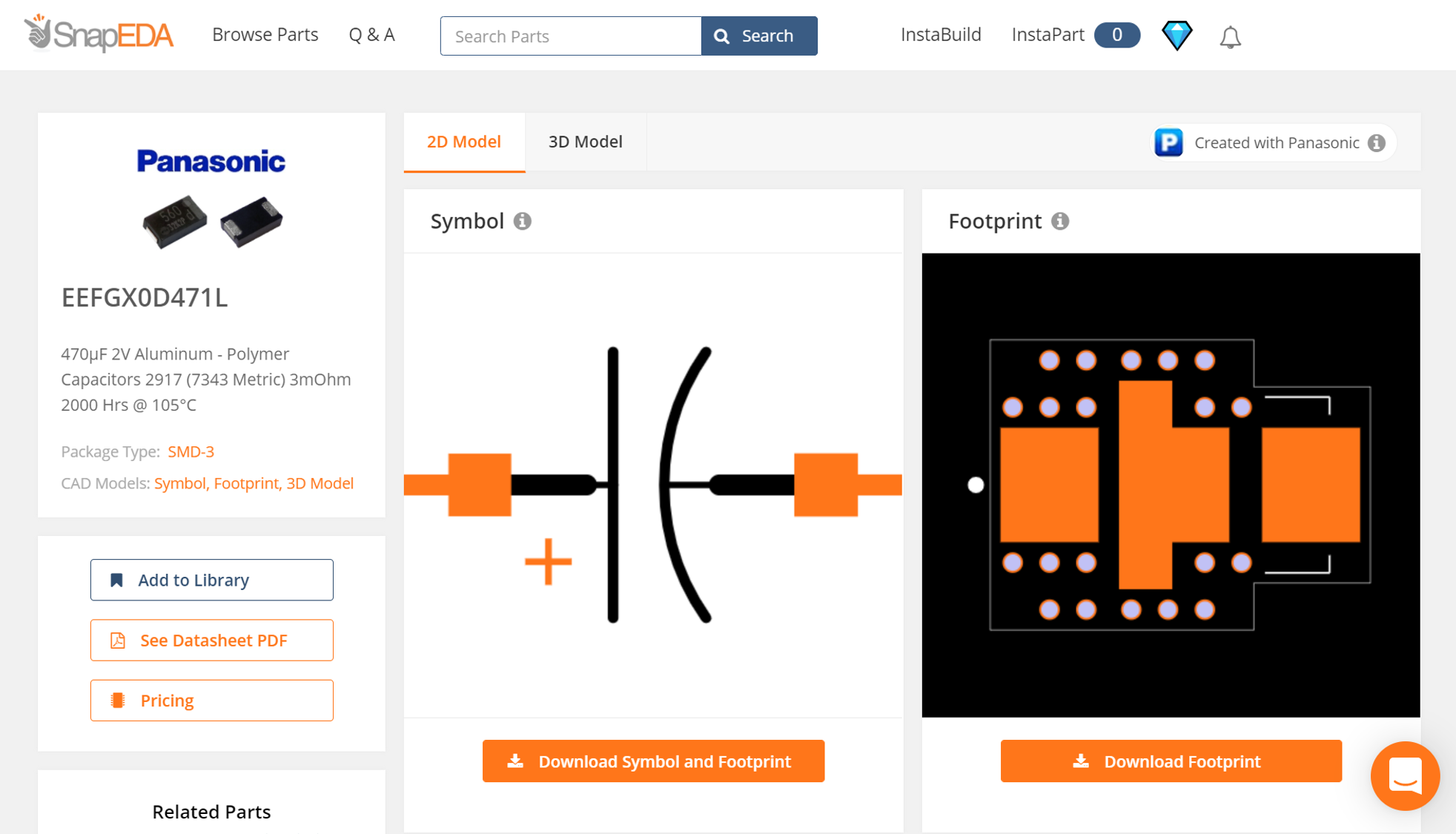 You can find the 3D model on the 3D Model tab.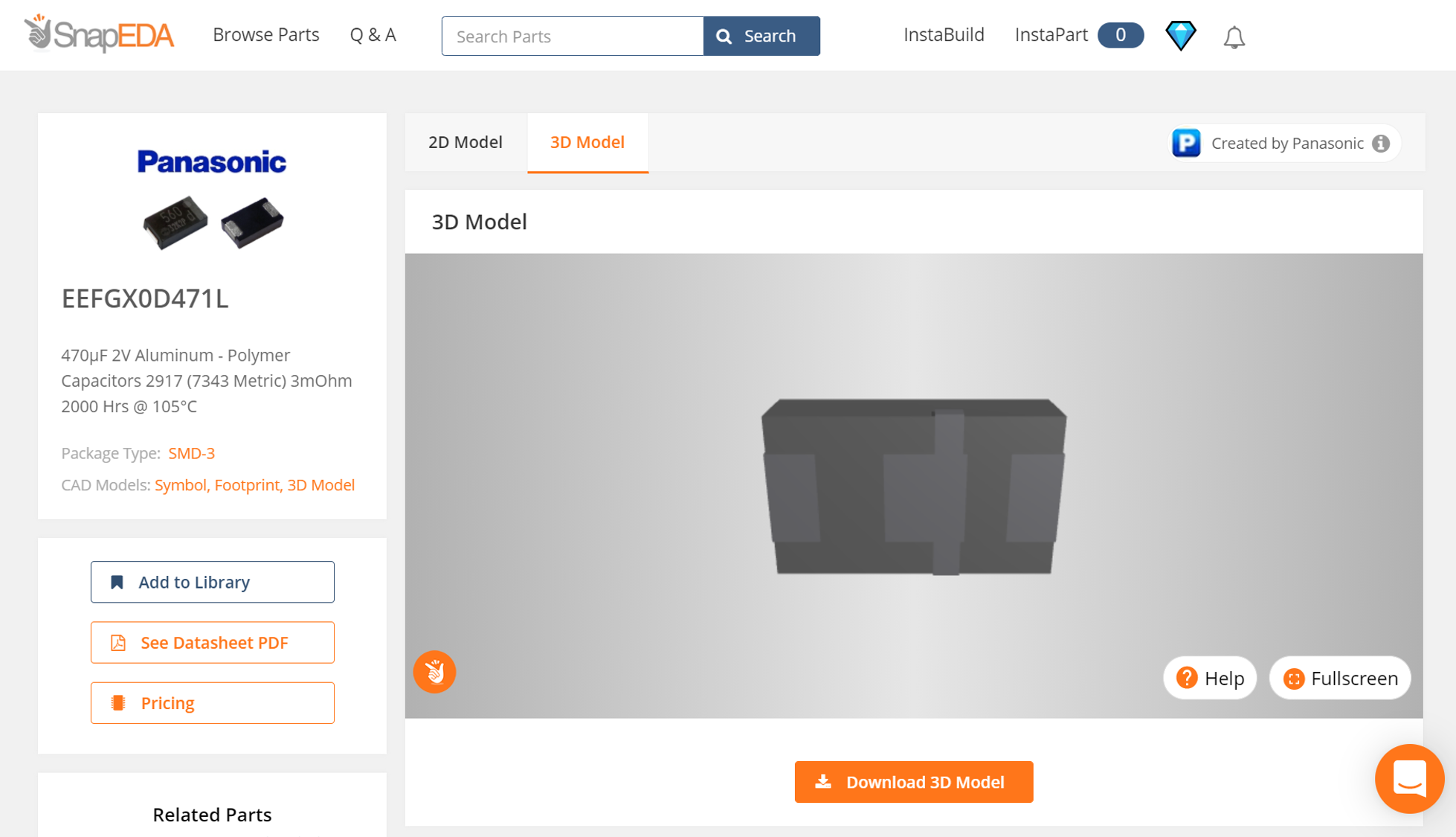 4 – Click Download to get the E-CAD model (symbol & footprint) and export them to your PCB design tool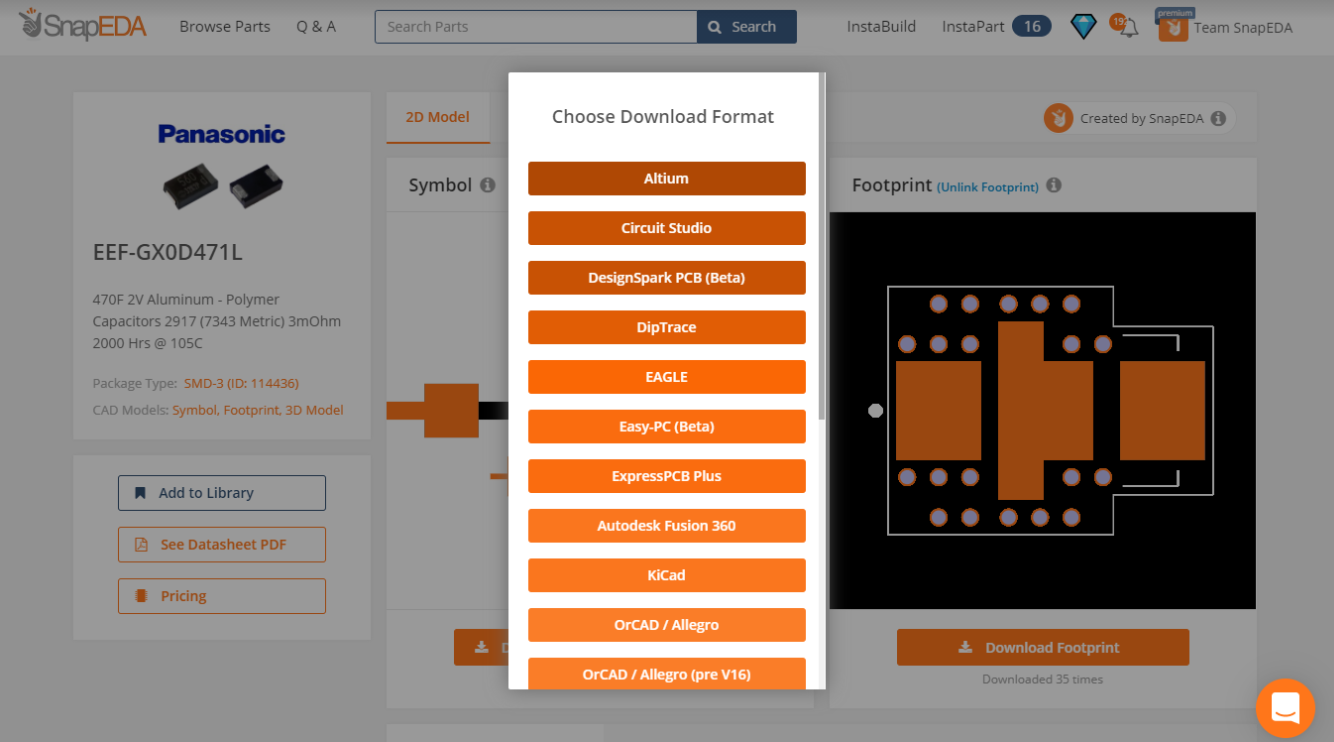 And that's it! The CAD model will automatically download and be saved on your device for instant use in your PCB design tool. Don't forget – we have PCB tool plugins to allow you to search and download right from your PCB tool!
We hope you enjoy these new CAD models and that they make your next design a snap!