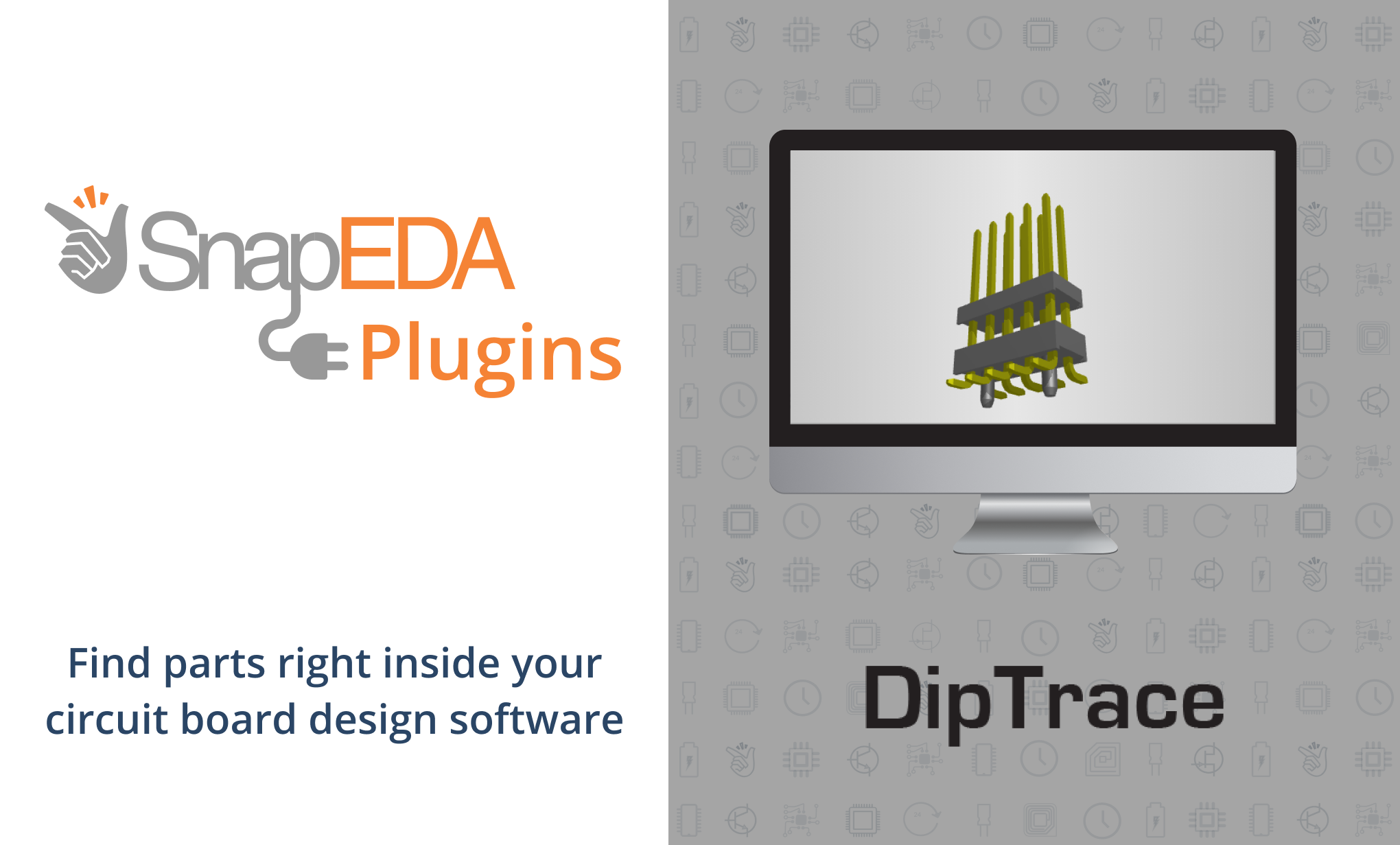 DipTrace users can now design faster with integrated SnapEDA search
Today we are happy to announce our collaboration with DipTrace, a popular schematic capture and PCB design tool that prides itself on its intuitive and easy-to-use interface.
With the new integration available in DipTrace version 4.1.2 and later, engineers can now search and download SnapEDA models, directly from DipTrace's design environment for instant use in their printed circuit board designs.
Here are some of the key features that DipTrace users will experience with the new SnapEDA integration:

Search millions of electronic component models by manufacturer, orderable part number, specs and packaging

View CAD model preview images and datasheets

Place SnapEDA CAD models directly in your design, including schematic symbol, PCB footprint and 3D model
To ensure the best user experience, SnapEDA surveyed DipTrace user community to understand its preferences before developing this new integration. Based on the feedback we received, DipTrace community preferred the native .eli binary format in contrast to the ASCII format which is more commonly available. As a result, we worked directly with DipTrace to ensure we could support this new format together via SnapEDA. With this new format, the CAD models are also forward compatible with later versions of the software.
How to use the SnapEDA plugin on DipTrace
1. After updating Diptrace version 4.1.2 or later, open your DipTrace application. Under the Objects tab, select Search Parts at SnapEDA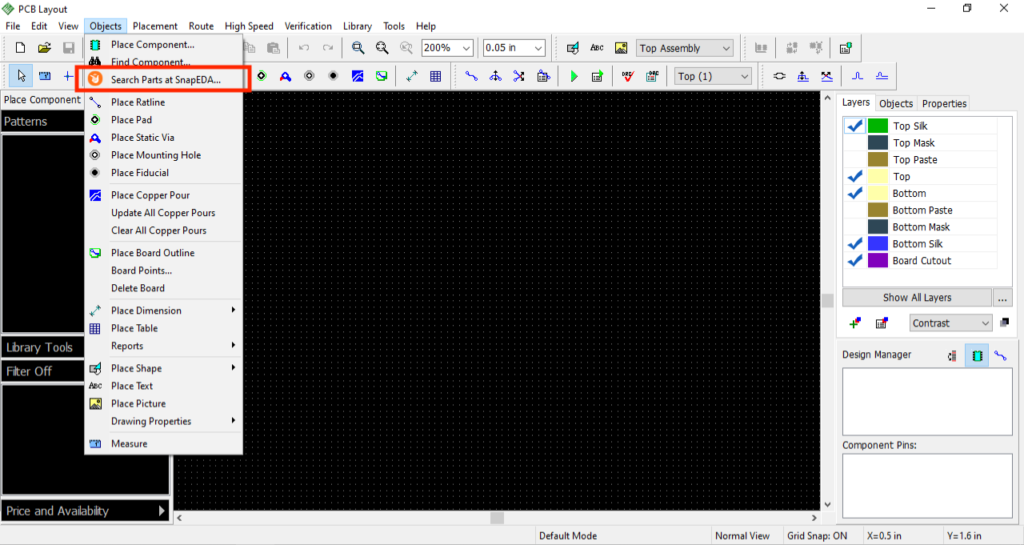 2. A window will then appear, showing you the interface of the new SnapEDA plugin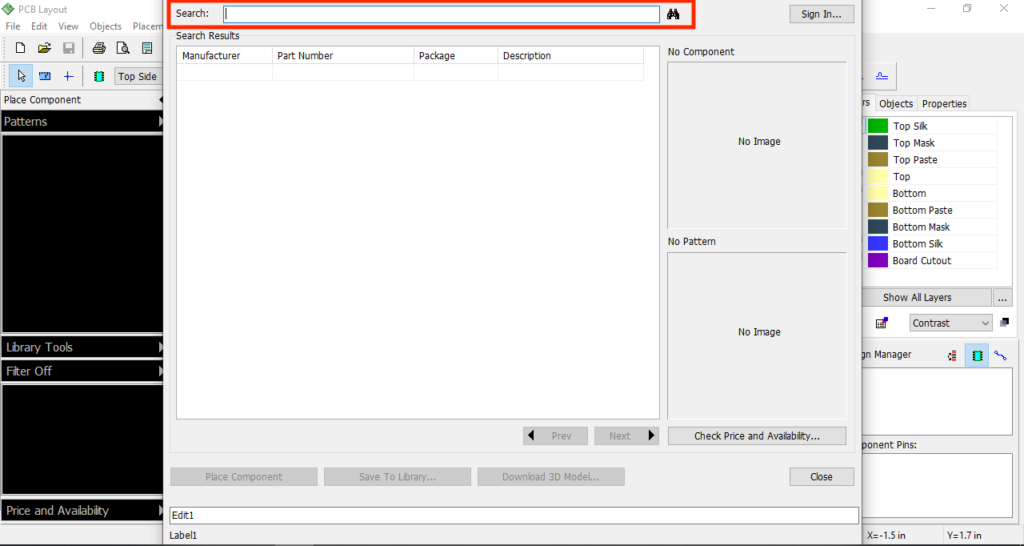 3. Sign In to your SnapEDA account. The Sign In button is located on the upper right section of the screen.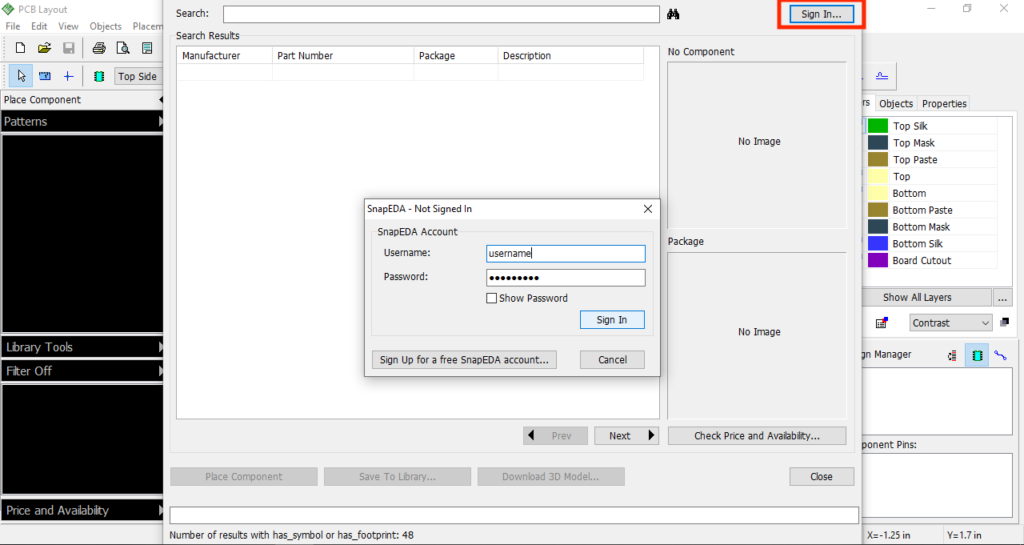 4. You can now search any part you may need for your project. The search bar is located in the upper part of the interface.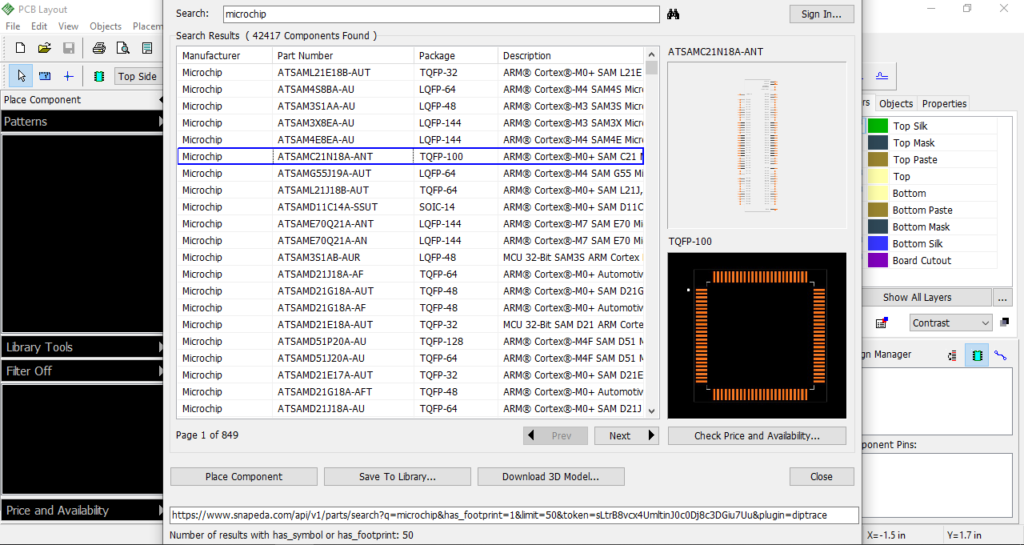 5. Once you've found the part you'd like to use in your design, click the Place Component button located on the lower left part of the screen.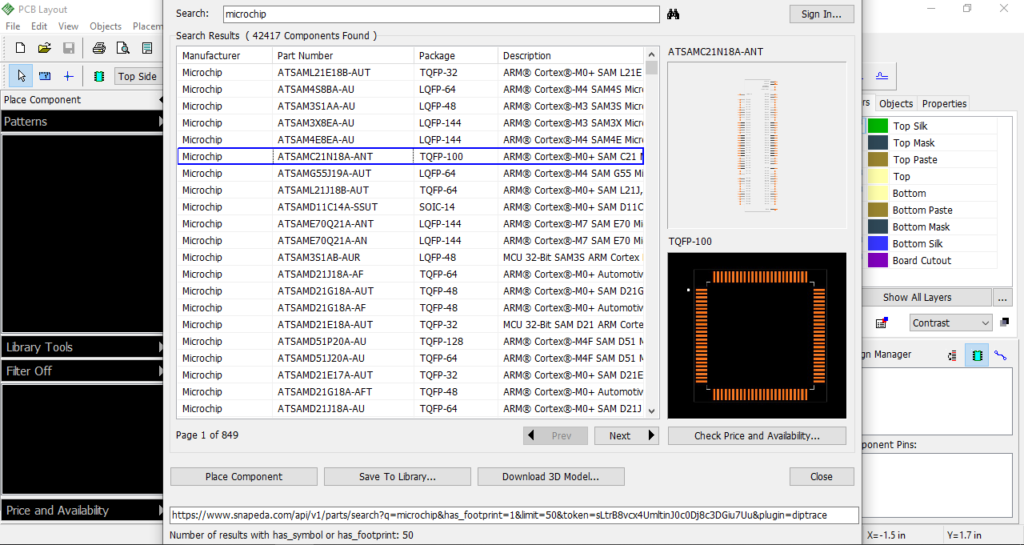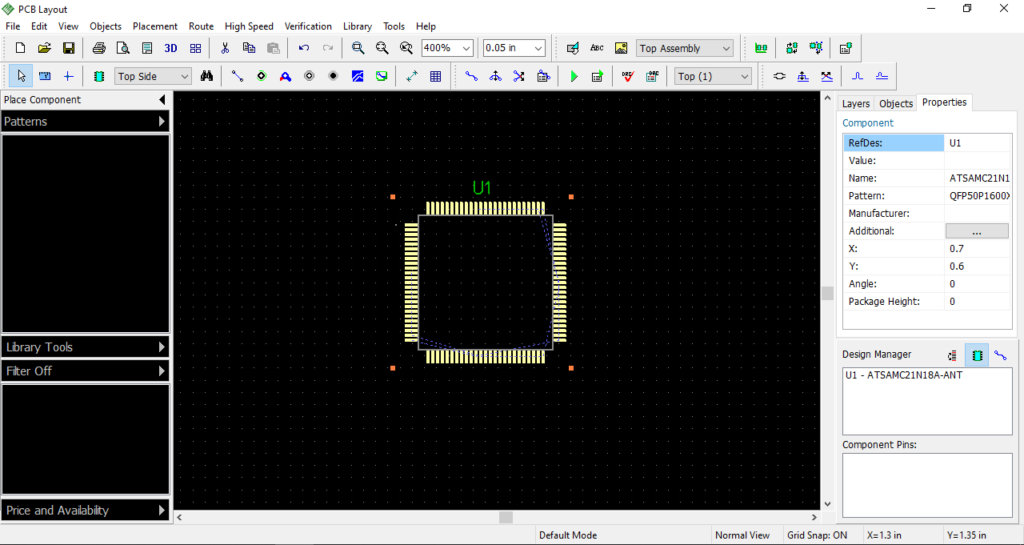 You're now able to use the part as you wish. With this new SnapEDA search integration in DipTrace, we hope you save time when downloading and importing models from various sources. Learn more about this new integration here