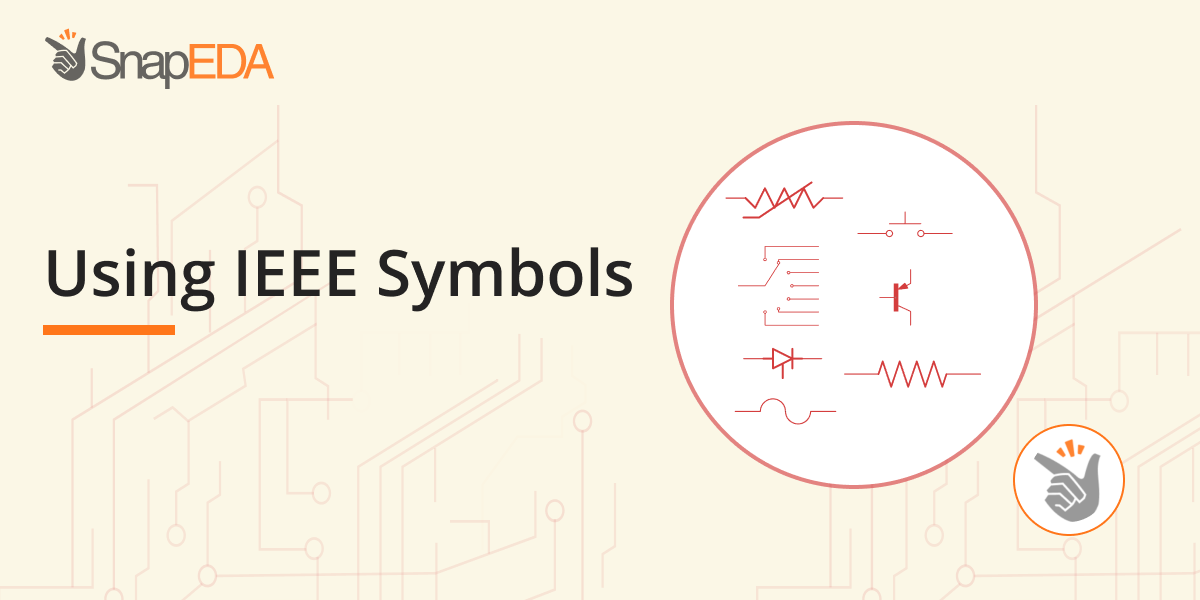 Using IEEE Symbols
What is IEEE? IEEE (pronounced as I, triple E) stands for Institute of Electrical and Electronics Engineers. This is an association that develops design-based, functional standards to follow in the electronics design industry.
At SnapEDA, we create symbols based on IEEE 315-1975 standard (as well as ANSI, CSA and IEC approved symbols) and our own internal standards. IEEE symbols are regulated graphic representation of electrical devices and logic functions.
Why should we use the symbols designed by IEEE?
1. It is standardized which means the symbols were developed by the American National Standard Committee on Graphic Symbols and Designators Y32. Therefore, these designs are reliable.
2. It is widely used globally which helps engineers produce consistent diagrams, ensuring interoperability.
3. Currently, IEEE has more than 419,000 members in more than 160 countries and over 1,200 active standards.
All the graphic symbols in IEEE 315 standard are arranged sectionally in family groups by general type, there are symbols for contacts, switches, relays, connectors, transformers, inductors and more. Below are some examples of common IEEE symbols used by SnapEDA team.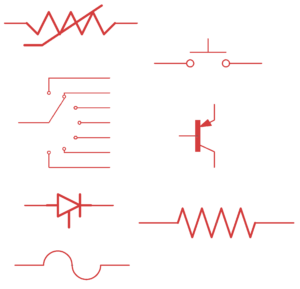 A little extra insight for you ????
IEEE vs. IEC – IEEE was established in America while IEC (International Electrotechnical Commission) started in Europe but standards formed by both organizations were used globally. Though there's a bit of a difference graphically, both organizations aim to develop standards for the advancement of computer, electrical and electronics engineering and they are putting a big effort to unify the standards.