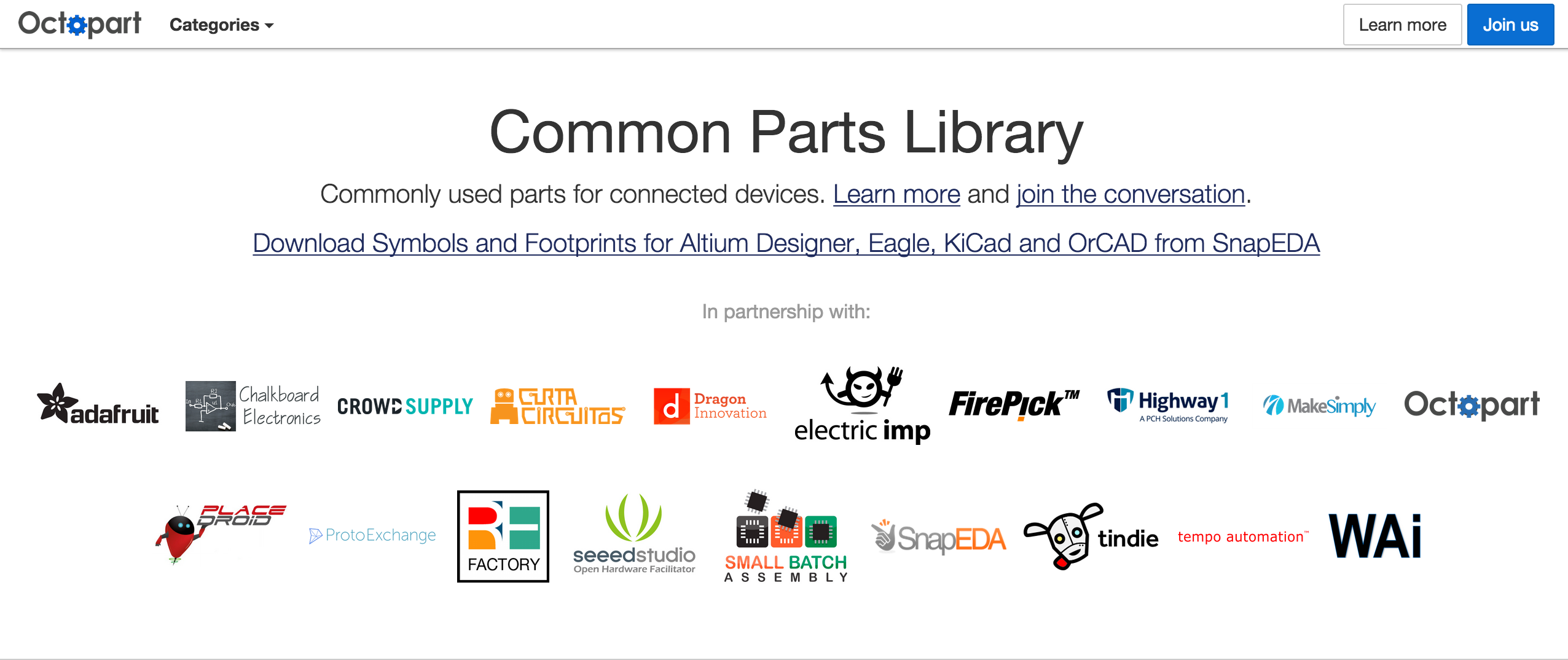 New CAD Libraries for Octopart's Common Parts Library!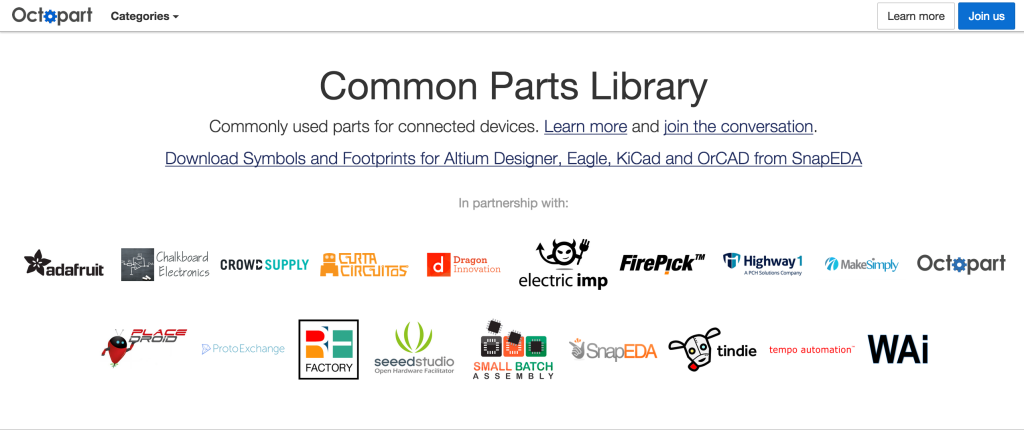 A few months ago, Octopart introduced the Common Parts Library, a major step forward for makers. The CPL curates a collection of commonly used electronic components for Internet of Things devices.
The motivation for the project was to reduce the bottlenecks involved in component selection. With millions of parts available in production, honing down the myriad of options is time-consuming. Octopart realized that there was an opportunity to help designers by answering the question: "what's the <component> that everyone uses for <application> and has good availability in the supply chain?"
On the flip side, a carefully curated selection of components would also help contract manufacturers know which parts they needed to keep on hand, and therefore allow them to leverage economies of scale.
The CPL helps on both of these fronts for components commonly used in IoT devices. IoT and wearable technology devices are exploding, and they tend to use the same general types of components, including Bluetooth and Wi-Fi modules, connectors, op-amps, timers, and voltage regulators.
Today we're excited to announce that we have partnered with Octopart's Common Parts Library, to provide CAD libraries for all of these components! CAD files for the components are accessible from the CPL website and can be exported to Eagle, KiCad, Altium, and more in the future.
To ensure quality, all parts within the Common Parts Library have been tested for quality assurance, and are subject to SnapEDA's  social vetting system that allows designers to vouch for CAD parts or flag potential defects. All PCB footprints conform to IPC-7351 standards, and are licensed under Creative Commons' ShareALike license.
If you're not familar with Octopart, it's an awesome electronics component search engine based out of New York City, and the provider of the datasheets, pricing and availability, and specifications that we use on SnapEDA to provide more context about our CAD data.
Hopefully the new CAD libraries provided by SnapEDA will help designers move through the component selection process — and now straight through to design and manufacturing — even faster.