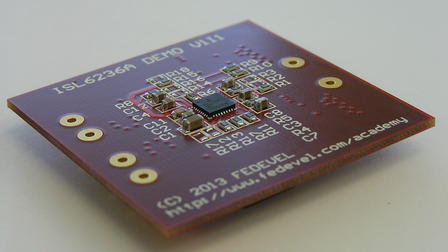 Struggling With Component Selection? The FEDEVEL Academy Provides Some Tips
As a designer, selecting components for a design can be daunting. With millions of components in production, navigating through different part numbers and making sure they they're all in stock and available in the quantities you need can be overwhelming.
This is why I decided to check out a tutorial on Selecting Components and Creating Schematic Libraries created by the FEDEVEL Academy, a Slovakia-based company which offers video-based courses on electronic design.
Robert Feranec, the Founder of FEDEVEL Academy and an electrical engineer, leads the course which walks designers through the nuances that he has learned over the past 10 years creating motherboards, processors and micro controller boards.
In this particular tutorial, Robert provides tips on how to optimize selecting components that he has learned in his career, which has occasionally found him designing boards with 1500+ components.
Here are some tips that we picked up from the video and wanted to share:
Although  manufacturer's websites can be a good source of information, the part numbers listed may not always be available in stock, or at the quantities required from distributors. For example, Robert says that if you find out later than the minimum ordering quantity is 1000 and you only need 5 for some prototypes, then you'll have to start from ground zero again, or spend more money than you might have otherwise needed to.
Another reason that the manufacturer's websites might not always be the best choice is because some parts might not all be available from the same supplier. This means you'll have to manage orders from different suppliers, and hefty delivery charges in the process.
For these reasons, Robert recommends that it's best to find out what is available from the distributors first.
We have decided to make some changes to SnapEDA's component search to reflect what we have learned:
You can now filter by supplier. This way if you decide that you would prefer to get your components only from one supplier, then you will be able to do search this way.
You're also now able to filter down from based on your preferred manufacturers, and whether a component is in-stock, lead free, and RoHS compliant.
We hope you enjoy these new changes. If you have any ideas on how we can continue to improve the component search, please let us know!