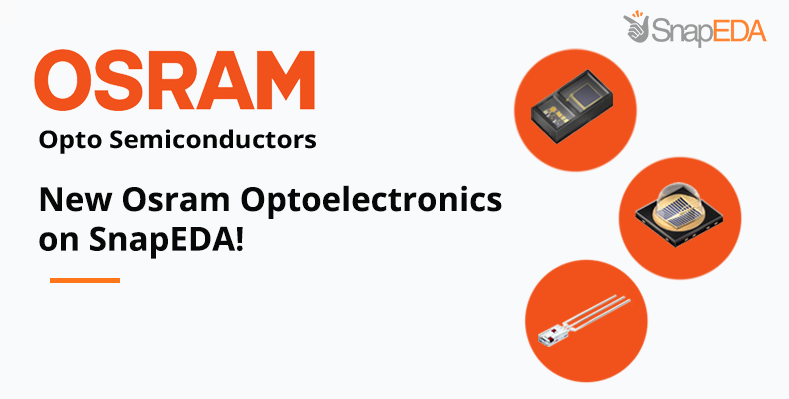 New Osram Optoelectronics on SnapEDA! ????
Today we're excited to announce that we've collaborated with Osram to release new optoelectronics products on SnapEDA!
These new products include photodiodes, phototransistors, LEDs, laser diodes and infrared emitters, which now come complete with symbols & footprints for instant design-in.
Whether you're designing automotive lighting, industrial, mobile, or general lighting electronics, Osram's products are recognized for their dependability, compact size, and robustness.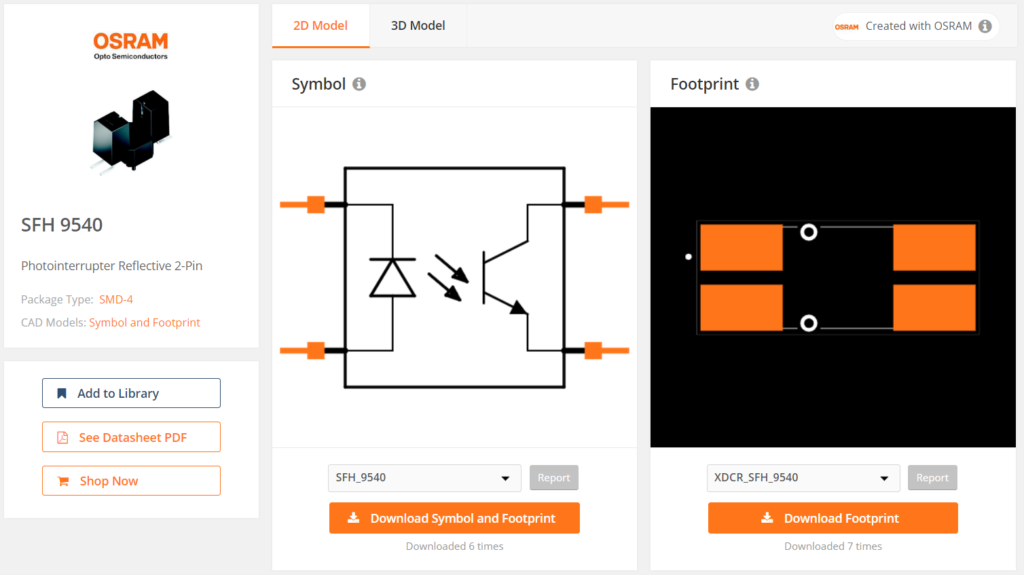 The new symbols & footprints made by us here at SnapEDA will further ease the integration of these products into your designs. Rather than spend hours making them from scratch, simply download and drag-and-drop them into your designs for instant design-in. This will allow you to focus on what you love best – building great products.
In addition to being available on the SnapEDA website, you can also download these new symbols & footprints from distributors that support SnapEDA models, including Digi-Key and Avnet.
Start exploring the new Osram Opto Electronics on SnapEDA!
The Synios P 2720 series combines the advantages of high-power infrared illumination LED technology with extremely compact packaging. View symbol & footprint.
The IR Oslon Black family, which features a small package with integrated lens, allowing for high-power density. View symbol & footprint.
The IR Topled D5140 portfolio, which reinvents the traditional DIL large-area Si PIN photodiode in a more compact and reliable package. View Symbol & Footprint.
All symbols & footprints on SnapEDA are available to download free. The PCB footprints have been created based on Osram's recommended land patterns and IPC-7351B standards when applicable.
Happy designing! ????