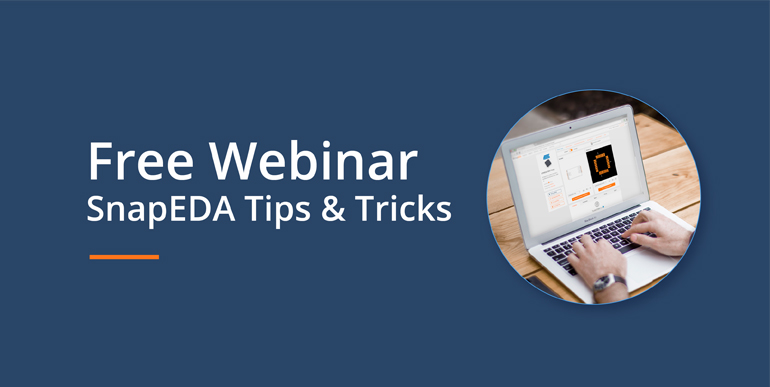 Free Webinar – Intro to SnapEDA
We've added new dates for our free webinar series – July 6th and July 20th.
In these free webinars, our product manager Mike Tang will show how you can save hours on PCB design with SnapEDA.
You'll learn:
How to download symbols & footprints
How to create a private bill of materials (BOM) and batch export the libraries to your preferred design tool
How to request parts with InstaPart, our popular 24 hour symbol & footprint request service
Tips & tricks, and much more!
Register now:
Looking forward to seeing you all there!